This long-anticipated Election Day has finally arrived (please vote!). While the news is likely to be a source of tumult for the next few days, the design industry will carry on, and Business of Home has you covered. Stay in the know with our weekly roundup of headlines, launches and events, recommended reading, and more.
BUSINESS NEWS
Los Angeles–based private equity firm Transom Capital Group announced this morning that it had acquired BridgeTower Media, the parent company of more than 40 print and digital brands—including Casual Living, Designers Today, Furniture Today, Gifts & Decorative Accessories, HFN, Home Accents Today, Home Textiles Today and Kids Today in the home furnishings category. "We're thrilled to find an investment partner who shares our vision for the future," said BridgeTower Media CEO Adam Reinebach in a statement. The move makes Transom the fifth owner of the titles in a decade: Reed Business Information sold Interior Design and the Furniture Today family of brands to Sandow in 2010, which kept Interior Design but sold the rest of the portfolio to Progressive Business Media in 2013; PBM was then acquired by BridgeTower Media in 2018.
Last week, Goodee, the sustainable home and lifestyle marketplace founded by brothers Byron and Dexter Peart, announced a $1.5 million Series 2 seed round of financing led by Montreal-based BDC Capital. This brings Goodee's total funding to $3.5 million, which the company will use to build out its digital and merchandising teams, introduce new ethical brand partners, and enhance its customer reach in U.S. markets, reports Business Insider.
Last week, online wholesale marketplace Faire announced the close of a $170 million round of Series E investment led by Sequoia Capital. This investment raises Faire's valuation to $2.5 billion, more than double the valuation from its Series D round in October 2019. Steady growth has increased the company's customer base to more than 100,000 independent retailers and 10,000 brands across categories including apparel, food and beverage, home decor, gift, and specialty products.
Back in February, Pier 1 Imports declared Chapter 11 bankruptcy before promptly shuttering its 540 physical storefronts. In July, investment firm Retail Ecommerce Ventures purchased Pier 1's trademark and company assets for $31 million. Last week, REV announced the official relaunch of Pier1.com, a consumer-focused e-commerce website for home furnishings and accessories. As reported by HomeWorld Business, this digital approach aims to revive the brand—15 former Pier 1 employees have been brought back on, joining the company's new office, now headquartered in Dallas.
Furniture manufacturer Industry West surveyed 197 of its trade members about changes to business and consumer expectations during the pandemic. Among the results, Industry West concluded that its trade partners serving residential clients were three times likelier to report growth during COVID-19 than those in commercial and hospitality design. However, across all three disciplines, 81 percent reported securing new business this year. The survey found that commercial and hospitality designers have been facing new challenges, namely adjusting circulation flow, designing to allow social distancing, and facilitating fewer in-person interactions by utilizing technology.
LAUNCHES, COLLABORATIONS & PARTNERSHIPS
Perigold, the luxury-leaning sister to Wayfair, has added more than 22 industry brands to its selection of home goods, including Scalamandré, ceramics and furniture brand MacKenzie-Childs, kitchen and bath brand DXV, handmade rug maker New Moon, and bath and accessories brand Pigeon & Poodle.
Last week, Circaphiles, the exclusive designer network founded by Los Angeles–based designer Genevieve Trousdale, officially launched. The platform will serve as a resource to interior design firms, solo entrepreneurs and an upcoming generation of designers, fostering mentorship from industry experts like Timothy Corrigan, Breegan Jane, Michael Berman, Danielle D. Rollins and Michel Smith Boyd.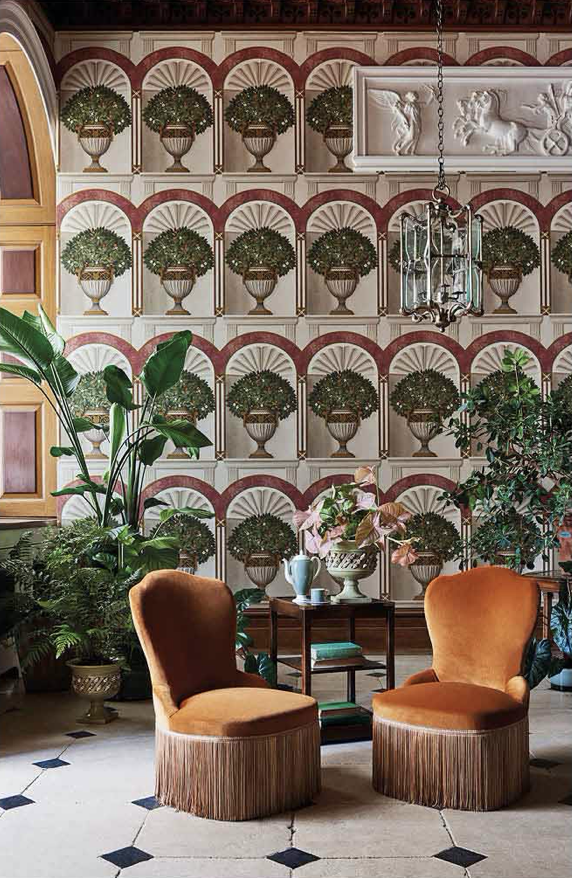 British wallcovering brand Cole & Son has launched Great Masters, a collection in partnership with Historic Royal Palaces. The 12 new patterns all celebrate different facets of royal British design and its long-spanning traditions, but in a modernized palette.
Sustainable home textiles brand Coyuchi has launched an e-commerce platform called 2nd Home Renewed, making the brand's selection of recycled textiles and soft goods (which are collected and cleaned before being resold) available for purchase online for the first time.
Los Angeles–based home furnishings brand Lawson-Fenning has expanded its purview to include one-of-a-kinds with the launch of a new vertical on its site that features curated vintage products—including case goods, upholstery, art, and rugs—alongside the LF Collection and new pieces from select artisans.
Last week, NYCxDesign released the premier episode of its new podcast, "The Mic," featuring a conversation between host Debbie Millman, sonic designer Brian Scherman and graphic designer Mark Addison Smith on the intersection of sound and visualization in design. The series will consist of a new episode each month, shining a spotlight on some of New York's brightest creative minds.
Fermob, the French furniture brand known for its outdoor furniture, has launched a debut collection for the great indoors. Coffee tables, lamps and seating are now available in the brand's signature material.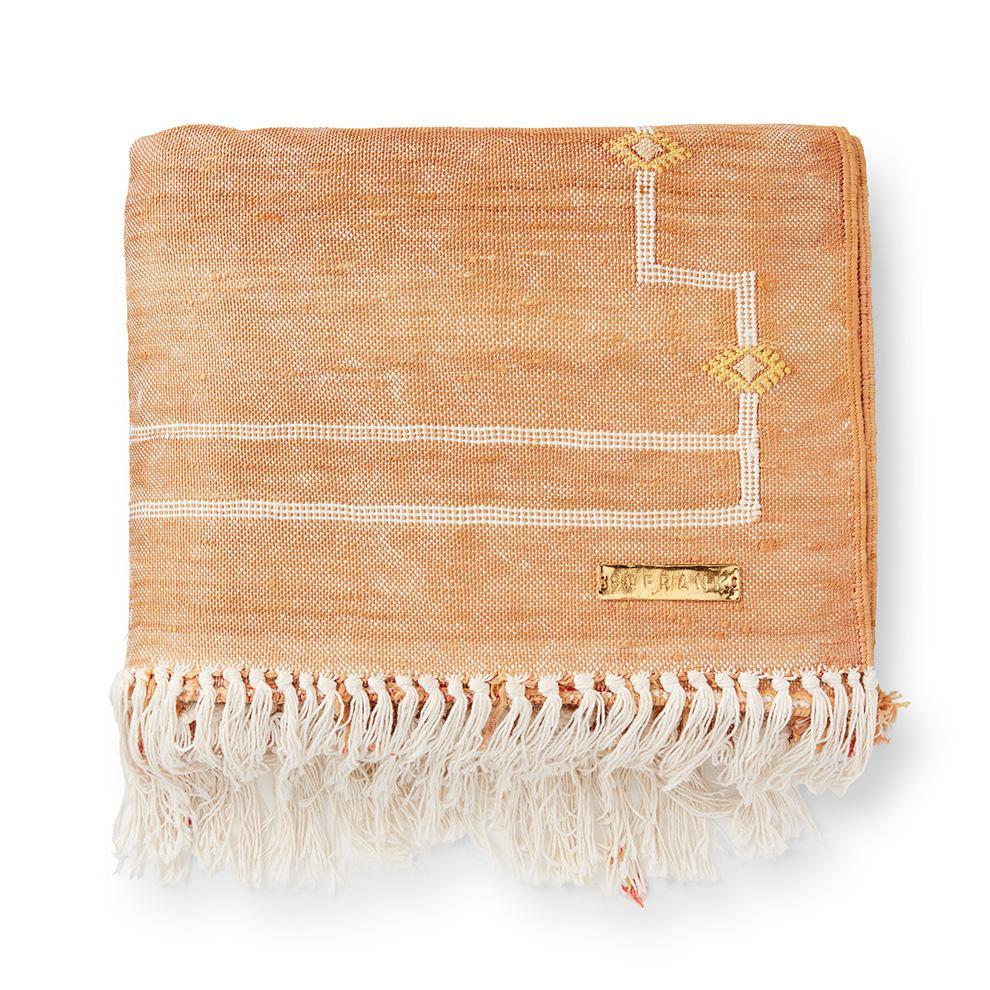 San Francisco–based home brand St. Frank made its entrée into the rug category this week, transforming some of its signature patterns into Moroccan-style designs. The rugs are handwoven by women weavers in North Africa using a blend of cactus silk and cotton, giving each piece a craft-like quality (and ensuring no two are ever exactly the same).
British designer Tom Dixon and men's grooming brand Harry's have collaborated to launch a limited-edition collection of razor handles. Originally designed as a concept for Dixon's London Design Festival installation last year, the handles come in two colorways: silver and black.
Rieti, Italy–based Angeletti Ruzza Design has collaborated with global surfacing company Cosentino and Italian manufacturer Ceramica Globo to launch the OPI Collection, a new bathroom furniture line that features modular configurations in sleek geometric forms.
Heritage wallpaper and textiles brand CW Stockwell has collaborated with Sunbrella to launch its first-ever collection of performance fabrics. Combining the 115-year-old tradition of CW Stockwell with the livable Sunbrella fabrics, the Joy Performance collection features four of legendary brand's bestselling patterns, including Martinique, Jules, Cabana and Martinique Encore.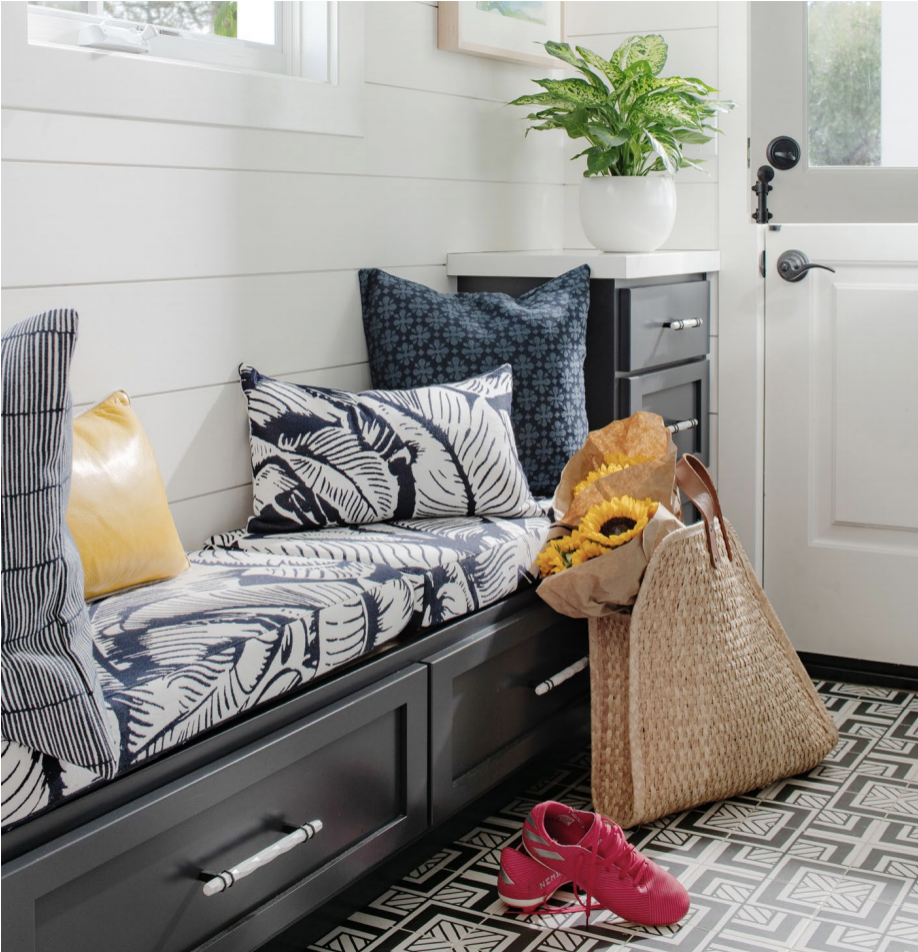 CALENDAR UPDATES
The entirely virtual art fair Intersect Chicago will replace SOFA (Sculpture Objects Functional Art and Design) this year. From November 6 to 12, attendees can expect daily talks and gallery presentations, featuring a different medium each day.
On November 10, Greenbuild Virtual's main conference will spotlight the leaders at the forefront of creating greener, healthier and more resilient buildings, cities and communities. Programming will focus on the issues that are shaping building, design and construction, as well as new challenges that have emerged over the last year due to the pandemic.
The 12th annual Atlanta edition of the Home for the Holidays Designer Showhouse will unveil a new residence in the neighborhood of Brookhaven, opening to the public for tours from November 12 to December 6. This year, 20 designers have been tapped to transform the interiors into holiday-themed spaces in this 6,500-square-foot shingled Nantucket home.
In light of CDC forecasts and other reporting, the organizers of the 2021 edition of NeoCon have shifted the show's dates from June 14 to 16 to October 4 to 6.
RECOMMENDED READING
In T: The New York Times Style Magazine this week, novelist Reggie Nadelson pens an ode to ABC Carpet & Home as a part of a greater series highlighting great New York institutions that have defined cool for decades. While ABC Carpet & Home only spans three of the eight floors in its classic loft building, the brand and the location have been a fixture in Manhattan since 1882, standing tall on the corner of Broadway and 19th Street. Nadelson looks at the history of the company and its building and how its present-day displays conjure a theatrical magic that is worldly, but distinctly New York.
CUE THE APPLAUSE
The Museum of the City of New York will honor architect Toshiko Mori with the 2020 Louis Auchincloss Prize. As the founder of her eponymous architecture firm and the Robert P. Hubbard Professor in the Practice of Architecture at the Harvard Graduate School of Design, Mori has made outstanding contributions to the field of design throughout her more than 30-year career.
The Institute of Classical Architecture & Art has announced its 2020 winners of the Stanford White Awards, which recognize achievement in architecture, interiors, landscape, urbanism, and building craftsmanship and artisanship across New York, New Jersey, and Fairfield County, Connecticut. Among the 16 winning projects, some of the outstanding firms include Robert A.M. Stern Architects, Tammy Connor Interior Design, Walter B. Melvin Architects, and students José Hernández and Madeline Fairman.
The National Kitchen & Bath Association has named its Thirty Under 30 Class of 2021—now in its ninth year, the program recognizes talented kitchen and bath professionals under the age of 30. Some of the honorees include Abigale Latham of Texas-based firm Beyond Interior Design; Joshua Shannon of New York–based firm James Street Interiors; and Katelyn Woods of British Columbia–based firm Kendall Ansell Interiors. To view the full list of honorees, click here.
The Dallas Market Center has named 13 honorees for the HEARTS Awards—a one-time special event replacing the annual ARTS Awards—honoring design companies that have demonstrated outstanding leadership, empathy and service during the COVID-19 pandemic. Honorees include Crypton Fabric, Varaluz, Baltimore Design Group, Serta Simmons and more—to view all 13 honorees, click here.
New England Home celebrated its 5 Under 40 award winners with a virtual toast, honoring Jessie Carroll of Whitten Architects in Portland, Maine; Stephanie King of Heather Wells in Boston; Emily Pinney of Pinney Designs in Belmont, Massachusetts; Alina Wolhardt of Wolf in Sheep Design in Boston; and Elizabeth Hendrickson of Kathryn Herman Design in New Canaan, Connecticut.
CALL FOR ENTRIES
In collaboration with Sou Fujimoto Architects, the Japan House cultural center in Los Angeles has extended the deadline for its "#TinyArchitect, Architecture Is Everywhere" social media contest. Until November 20, designers are encouraged to submit photos pairing everyday items and figurines as a way to creatively challenge their perspectives. To enter, contestants should submit their entry through the Japan House Los Angeles Facebook, Instagram or Twitter pages.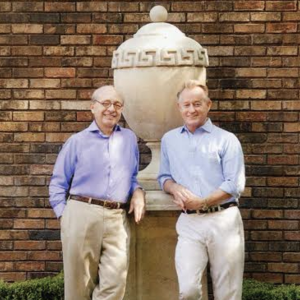 IN MEMORIAM
On October 29, legendary architect and interior designer David Easton passed away at 83. Known for designing sumptuous interiors and impressive residences, Easton will be remembered by the design community not only for his artistic genius and contributions to the industry, but for his gentlemanly nature and keen sense of humor. "Most people knew David as one of America's most renowned interior designers, but to those close to him, he was the funniest, most charming, and most talented gentleman," said Cobus Gauche, Easton's studio manager for nearly two decades, in a statement. "His departure from this world leaves a hole in our lives, and an irreplaceable absence in the design world that he loved so much." The designer was remembered fondly by designers and industry friends—from Bunny Williams and Matthew Patrick Smyth to Martha Stewart—in a Curbed tribute by Wendy Goodman. "His passing, then, marks the end of both an era of being a designer and of an era of design," she wrote.
Homepage image: Pieces from St. Frank's debut rug category | Courtesy of St. Frank