When it comes to charitable efforts in the design industry, writing a check has long been a go-to way to give back. And while donating much-needed funds to impactful organizations is always a meaningful way to do good, the coronavirus crisis has spurred designers and brands to contribute in new ways, pulling together to create masks and other protective equipment for health care workers. Now, a group of designers have devised another way to help relieve the effects of the pandemic—donating their talents.
DesignGivers Ltd. is a new nonprofit that offers 30-minute video consultations with experienced designers in return for a $150 donation to hunger relief organization Feeding America. "While at home for a month, I've cleaned my house with a Q-tip three times and alphabetized my spice rack, but I know that there is more that we can do than just wait this out," says DesignGivers co-founder Keith Baltimore, a Long Island–based designer. "There are so many talented designers sitting at home who want to be productive and give back. This is a way to harness that talent and make a difference."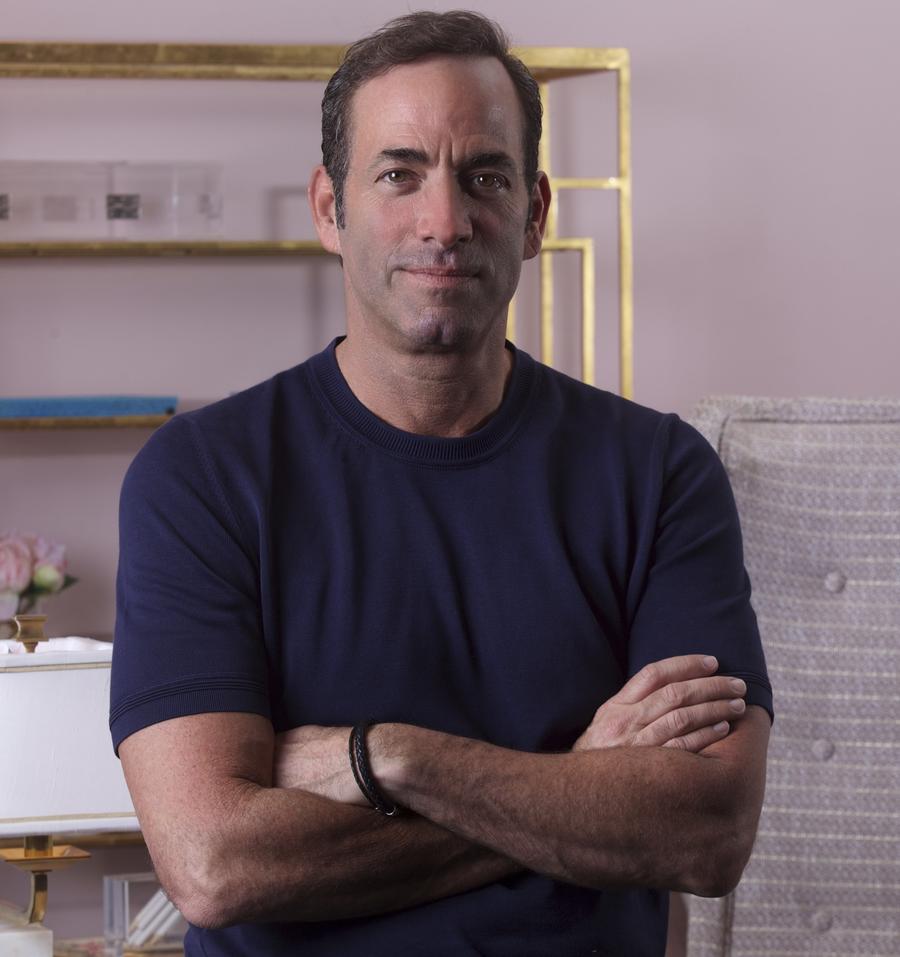 Courtesy of Keith Baltimore
The idea for the organization first came to Annette Jaffe, who then tapped fellow Port Washington designer Baltimore and Kim Poulos Lieberz of Farmingdale-based KGI Design Group to help her bring the concept to life. If someone has a design need—from paint color recommendations to landscape design to organizing tips—they can look through the portfolios of participating designers and schedule an appointment over video chat.
The organization currently features nearly two dozen interior designers on its site, in addition to a few stagers and professional organizers, and doesn't plan to cap the number of participating decorators. "If we have a thousand designers on there, that's even better," says Baltimore. While the founders had originally considered keeping the effort based in their Long Island community, they ultimately felt that it should be a global initiative, with designers from across the world offering their services.
While DesignGivers currently benefits Feeding America, the organization plans to reassess which charity they support on a monthly basis. "We want to keep donating to wherever there is the most need," says Baltimore. "Right now, obviously that's fighting the ripple effects that the pandemic is causing, with hunger being a major concern. If, say, in a year, we need to turn our attention to the homelessness crisis, we'll pick a charity that focuses on that."
Baltimore feels that DesignGivers offers designers a unique opportunity to donate their craft instead of just opening their wallets. "We're so rarely able to donate what we do and what we're good at," he says. "I think when we look back on this, historically speaking, how we dealt with this and the way that we helped each other will define us as a culture. To give back a few hours a week, even once this crisis is over, is the least we can do."
Homepage photo: A project by Keith Baltimore | Courtesy of Keith Baltimore