Like most people in America right now, designer Jean Liu and her husband have spent most of their recent evenings talking about the impact of COVID-19. Living in Dallas, which hasn't yet been hit hard by the virus, the couple and their community have so far been spared the crippling effects felt in other major cities. But last week, Liu's husband received a troubling note from his cousin, a doctor at Massachusetts General Hospital in Boston. She had been pulled from her normal OB/GYN practice, reassigned to the emergency room, and given an N95 mask, which she was told to guard like it was one of her children. She'd been reusing the mask for a week at that point, dousing it in rubbing alcohol between shifts.
"It was really a comment about how underprepared we are as a country," says Liu. "When Massachusetts General told the Centers for Disease Control how low they were on supplies, they suggested that [medical professionals] use bandanas in the meantime."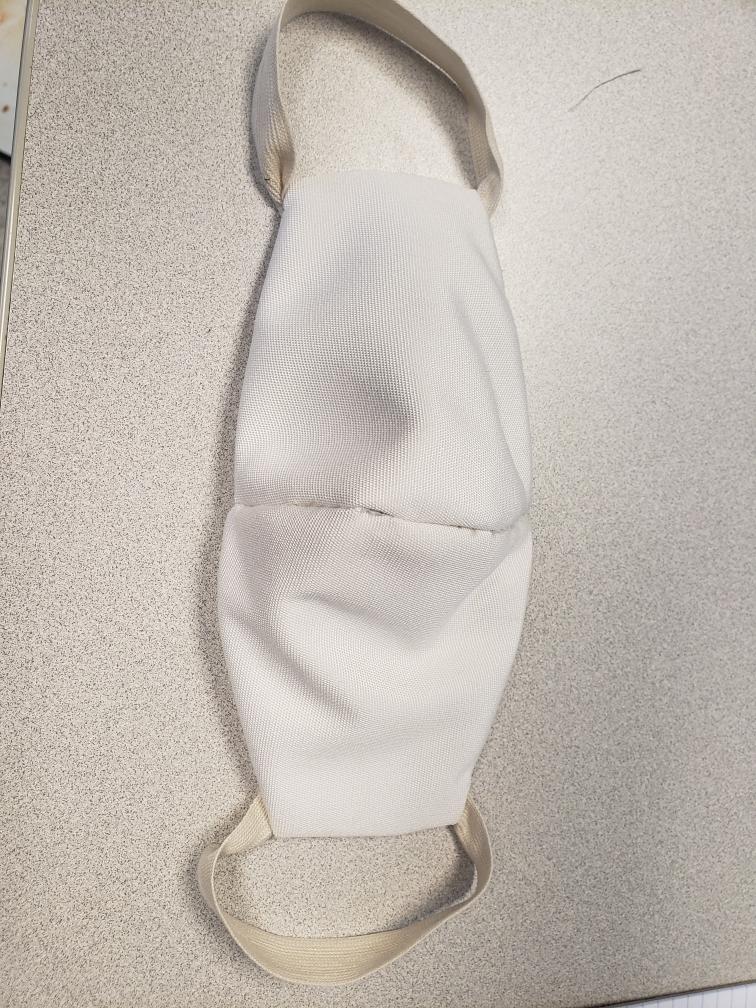 Liu quickly discovered that many in the medical community were calling on those who were able to make reusable fabric masks to do so. In addition to running her eponymous design firm, Liu is the chief executive of Litex Industries, which owns and operates outdoor furniture company Woodard. "The factory is in Michigan and we have these large automatic pattern cutters called Gerbers," says Liu. "I found a DIY pattern for a surgical mask online and texted it to our plant manager at 11 p.m. last Thursday, explaining the need for these. He called me at 9 a.m. on Friday and already had a prototype made."
In less than 12 hours, the entirety of the Woodard factory was ready to pitch in. "It turns out that our buffing and welding department have some N95 masks that they use for those processes," says Liu. "Once they found out about this need, they offered to send their masks to Massachusetts General. That's how willing they were to help. The upholstery department even researched what the most appropriate fabric they could order would be." (For those interested, medical professionals recommend a meltblown fabric for homemade masks, though a tight-knit cotton will do.)
The fabric masks are made to be worn over medical-grade surgical masks and N95 masks, in an effort to extend the life of those limited resources. They're hoping to manufacture upwards of 500 masks a day at the Woodard factory.
Inspired by the reaction of her employees, Liu decided to reach out to other furniture companies who would have similar equipment. Hickory, North Carolina–based Wesley Hall Furniture has agreed to join the effort, and is calling on other companies to help. On the textile side of the industry, Kravet is producing masks out of its South Carolina warehouse and has shipped over 1,000 yards of fabric to manufacturers like Woodard that can sew the masks in bulk. Stitchroom, a Brooklyn-based custom upholstery platform, is not only making masks, but has also launched a site that connects able sewers with hospitals in need.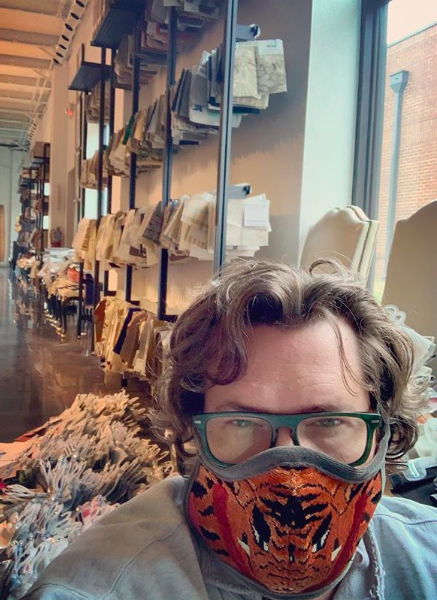 Courtesy of Chris Goddard/Instagram
Chris Goddard, the principal of Fayetteville, Arkansas–based Goddard Design Group, also saw the dearth of medical supplies across the country and recognized an opportunity that his firm could meet. "I thought that memo samples from our library were the perfect size to make washable mask covers out of," says Goddard. "We have more than 6,000 samples in our library, as well as a backstock of discontinued samples and remnants from our workrooms. There are also a lot of great seamstresses and workrooms in need of work as the design business has slowed down until we can get back into homes for installations. I thought: What a great way to keep people who are able to work busy." Goddard is working with a regional organization, the Arkansas Arts & Fashion Forum, which is donating homesewn masks to local medical facilities and accepting donations of usable cotton fabric.
The fashion industry has also been answering the call for help. Designer Christian Siriano put out the word on Twitter that he and his team were ready to sew masks and New York governor Andrew Cuomo quickly took him up on the offer, adding "Who's next? Let's do this together, NY!" Kerby Jean-Raymond of fashion label Pyer Moss has converted his Manhattan studio into a donation center, should people have N95 masks or latex gloves to drop off. In California, Los Angeles Apparel, the new venture from American Apparel founder Dov Charney, has reconfigured its factory to make 300,000 masks and 50,000 hospital gowns a week.
"The design community has an opportunity to really step up and help," says Goddard. "I see it as the duty of all those who work in or with the textile industry to do what they can to help those in need as we are fortunate to work in a luxury business. By doing our part, no matter how small, we can make an impact and help create a necessity."