Brad Ford is ready to retire the term trade show.
"I think the whole concept is tired," says the New York–based interior designer. The complaint—that the standard trade show model, with its endless aisles, sensory overload and obligatory panels, is getting stale—is a familiar one. Ford just so happens to be in a position to do something about it. This spring, he was appointed creative director of wholesale market NY Now, and is eager to take the past year's disruption as an opportunity to reimagine what markets (his preferred term) can be.
"People are thinking about things differently," says Ford. "They're being much more conscientious about how they spend their time, what they invest in—really looking at things that bring true meaning to them as an individual and as a business."
He believes the moment is ripe for shows to pivot to meet the industry in this new mindset. National brands and independent designers alike no longer want to attend a soulless and exhausting event just because it's always been done.
Ford isn't the only one who's rethinking his approach to trade shows. Across the industry, there's an appetite for change. Michael Crotty, CMO of The Shade Store, said the company will be "increasingly selective about the shows [it will] participate in." Meanwhile, Arielle Assouline-Lichten, founder of New York design studio Slash Objects, told Monica Khemsurov, co-founder of online magazine Sight Unseen and its accompanying design fair, Offsite: "After the pandemic, no one wants to spend extra time in a convention center. My hope is that new ways of showing our work collectively will come out of this change."
But what exactly does that look like?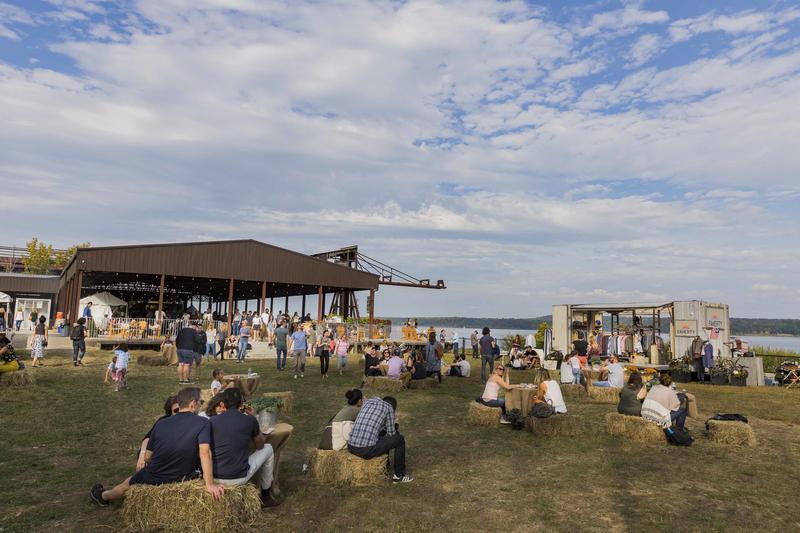 Courtesy of Field + Supply
For Ford, it means that shows should be festive and joyous—a vibe that Field + Supply, the outdoor makers market he founded in 2014 in Kingston, New York, has embodied since its inception. Bands play the show. Great food (and beer) are served in abundance. The event is as much a party as it is a shopping destination. "People want to spend the day there," he says. "It's not just about walking the aisles to see new stuff. It's about the experience itself, and we happen to have really great product."
NY Now tapped Ford in part to help cultivate that same energy when the market returns in person this August. It will be the first event to be held at the Javits Center since COVID-19 restrictions were lifted, so there's an opportunity for it to set the tone for what post-pandemic trade shows could look like.
It will certainly be difficult to re-create the feel of a riverside jamboree in the Javits Center, but the show's organizers are looking to go bold. "We're rethinking elements of the experience that we offer and the environment, particularly in the Crystal Palace," says Tim Hart, senior vice president of NY Now, referring to the building's entrance hall. "We want to get that first impression right, because ultimately, our buyers are there to be inspired."
While many of the details have not yet been revealed—Ford says he's focusing on "engaging the senses" and making it "feel different as soon as you walk in the door"—one major change to expect is a robust digital market.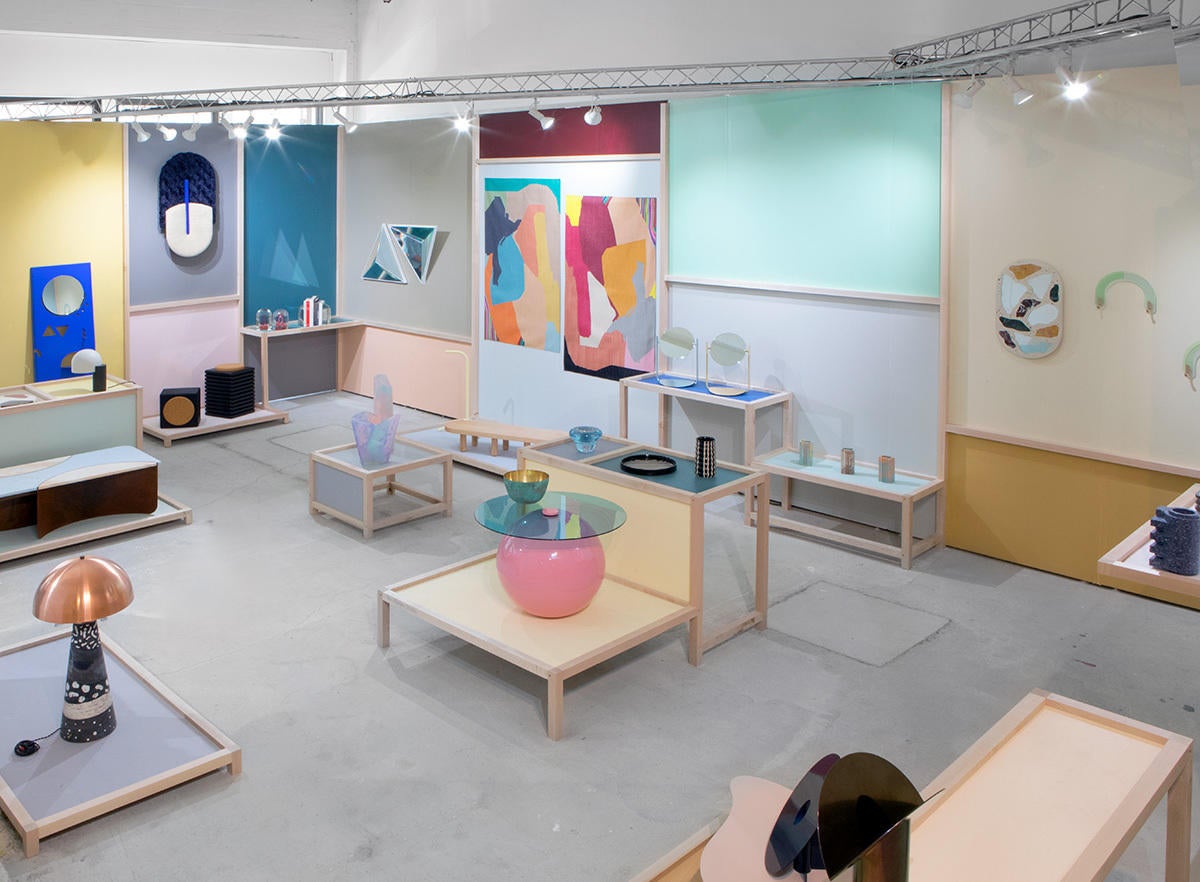 Like many shows, NY Now had no significant digital companion to the in-person fair before last year, when the pandemic forced everyone online. The organizers quickly fast-tracked development, and in the fall, launched a platform that connects brands and buyers using artificial intelligence to create matchmaking opportunities—an attempt to re-create the IRL networking that naturally happens at the fair. It debuted with five days of live programming, including panels, talks and designer demonstrations.
Moving forward, the platform will be integral to NY Now. For buyers, it provides the opportunity to easily research brands in advance, and for brands, it offers a chance to fully tell their story and follow up post-event. Any brand that participates in the in-person August market will have access to the digital platform for six months, free of charge.
"When we set it up, it was an immediate need, but we knew the value of a digital platform is reach for everybody," says Hart. "It allows us to reach more buyers and brands, and it allows buyers and brands to make more connections with each other."
As Ford says, everyone has a bit of "virtual fatigue," but he fully expects fairs to adopt this type of hybrid model moving forward. The e-commerce platform Field + Supply launched last year will be permanent, and he envisions livestreaming designer Q&As and maker demonstrations alongside the in-person fair when it returns.
Sight Unseen, whose Offsite fair is always one of the hottest events during New York's design month, also went digital last year, launching a straightforward platform with detailed product descriptions and lots of photos. One of the best parts about attending shows is being able to hear directly from product designers, and Offsite Online captured that element with audio clips of each participant talking about their work.
"It felt intimate to me, and added a dimension of warmth and humanity that digital fairs often lack," says Khemsurov, noting that they'll likely keep the online component even when Offsite returns in person, as it's a useful reference even for those who can attend.
Digital platforms can be leveraged, in other words, to make fairs easier for everyone involved. Southern California–based designer Jeanne Chung, a self-proclaimed "trade show junkie," would love, for instance, if every exhibitor at a show like KBIS had a QR code at their booth that could be scanned for easy access to demos and information (this would also help eliminate the wastefulness of printed handouts and product catalogs).
It's the type of solution that a brand could easily implement. "If you create a simple and effective way to share information, we definitely would embrace that," says Tony Manzari, president of Maharam. "The challenge is: How do you share three-dimensional objects with people in a way that's meaningful?"
That is ultimately why trade shows will always have a place in an industry as tactile as home and design. The shift won't be away from in-person events entirely, but toward a more engaging experience, to create a kind of dazzle that can't be replicated online. "Our focus remains the same: How can we provoke or inspire at a trade show?" says Manzari. "For us, it's less about commercial expression and more about design expression."
It goes back to wanting to create an immersive, memorable experience for visitors, not just a staid storefront display. "I keep thinking about it like a cocktail party," says Ford of the revamped NY Now. "You want to feel welcomed, you're excited, and you can't wait to see who's there."
Homepage photo: Courtesy of NY Now