As more of the U.S. population gets vaccinated, imagining a post-pandemic life is a key topic of conversation—for Google's workforce, that future is looking like inflatable-balloon privacy walls and camp-themed outdoor work areas. While the design industry adapts to a changing world, stay in the know with our weekly roundup of headlines, launches and events, recommended reading, and more.
Business News
Salone del Mobile will officially take place September 5 to 10 at the Fiera Milano exhibition space near Milan—an announcement that comes on the heels of recent leadership changes and concerns that exhibitors may back out amid pandemic-related uncertainty. According to a statement, the 59th edition of the annual furniture and design fair will be coordinated by an internationally renowned curator (who was not named) and exhibitions and events will be featured alongside an upcoming digital platform.
In other trade show news, Maison&Objet has confirmed that its upcoming fair will take place September 9 to 13 at Paris Nord Villepinte, after the French government gave the go-ahead for fairs and exhibitions to take place with no capacity limit starting June 30.
Cooking and home brand Food52 has acquired the Dansk brand from Lenox Corporation. Made famous for bringing Scandinavian design to U.S. kitchens and homes in the 1960s and '70s, Dansk is best known for its colorful, enameled steel cookware. Food52 is planning a major relaunch for the heritage houseware brand—revamping archival items, revitalizing core products and developing new designs, including limited-edition collections made in collaboration with top designers.
According to research conducted by Furniture Today, Vietnam managed to surpass China as the largest exporter of finished goods to the U.S. in 2020—exporting $7.4 billion in furniture last year, compared to China's $7.33 billion. The industry news site found that although Vietnam has only a slim edge, its exports were up 31 percent from 2019, while China's were down 25 percent from the same year. According to FT, the shift can be largely attributed to increased U.S. tariffs on all furniture categories out of China beginning in 2018—a move which has steadily pushed business into Vietnam.
Meredith Corporation announced this week the sale of its broadcasting division, Local Media Group—comprising 17 television stations in 12 local markets—to Gray Television. In a deal expected to close in the fourth quarter of 2021, Meredith's National Media Group of print magazines and digital assets will be spun off to shareholders as a stand-alone company, after which Gray will acquire all outstanding shares for approximately $14.50 per share in cash or $2.7 billion in total enterprise value. Following the sale, Meredith will focus on the growth of its National Media Group portfolio, which includes home titles such as Better Homes & Gardens, Southern Living and Martha Stewart Living.
Lumber prices are climbing into record territory, Vox reports, generating big profits for sawmill owners as home buyers and DIY fanatics continue to drive up demand. In a typical year, the price of 1,000 board feet of lumber is in the $200 to $400 range—it has now shot up to $1,000, with future contracts sustaining that level well into November. The issue stems from the early days of the pandemic, when lumber producers put a hold on operations to brace for a downturn in business. Instead, the home industry boom caused lumber and plywood to fly off the shelves, and with the onset of the summer building season, it's unclear when prices will return to normal levels.
Design Holding has partnered with Italian luxury brand Fendi to launch Fashion Furniture Design—a joint venture which will oversee development of the Fendi Casa furnishings business. Alberto Da Passano, the former president of Fendi Europe and Middle East, has been tapped to lead as CEO, while Silvia Venturini Fendi, artistic director of accessories and menswear, will provide creative guidance for design development. FF Design is already developing the new Fendi Casa collections, which will be released next January through selective retailers and a network of new single-brand shops offering additional interior design services.
Launches and Collaborations
Designer Nina Freudenberger has teamed up with Lulu and Georgia to launch a new collection of rugs featuring geometric shapes and high-low texture. Inspired by the women of the Bauhaus design movement, each piece borrows influence from a namesake figure, including artist Benita Koch-Otte, textile designer Otti Berger and weaver Marli Ehrman.
NextWall has partnered with product designer Stacy Garcia for a line of peel-and-stick wallpaper called The Sojourn Collection, available within the Stacy Garcia Home brand. The line of self-adhesive wallpapers comes in an array of patterns and colors—each influenced by the concept of adventure and designed to be mixed for a signature look.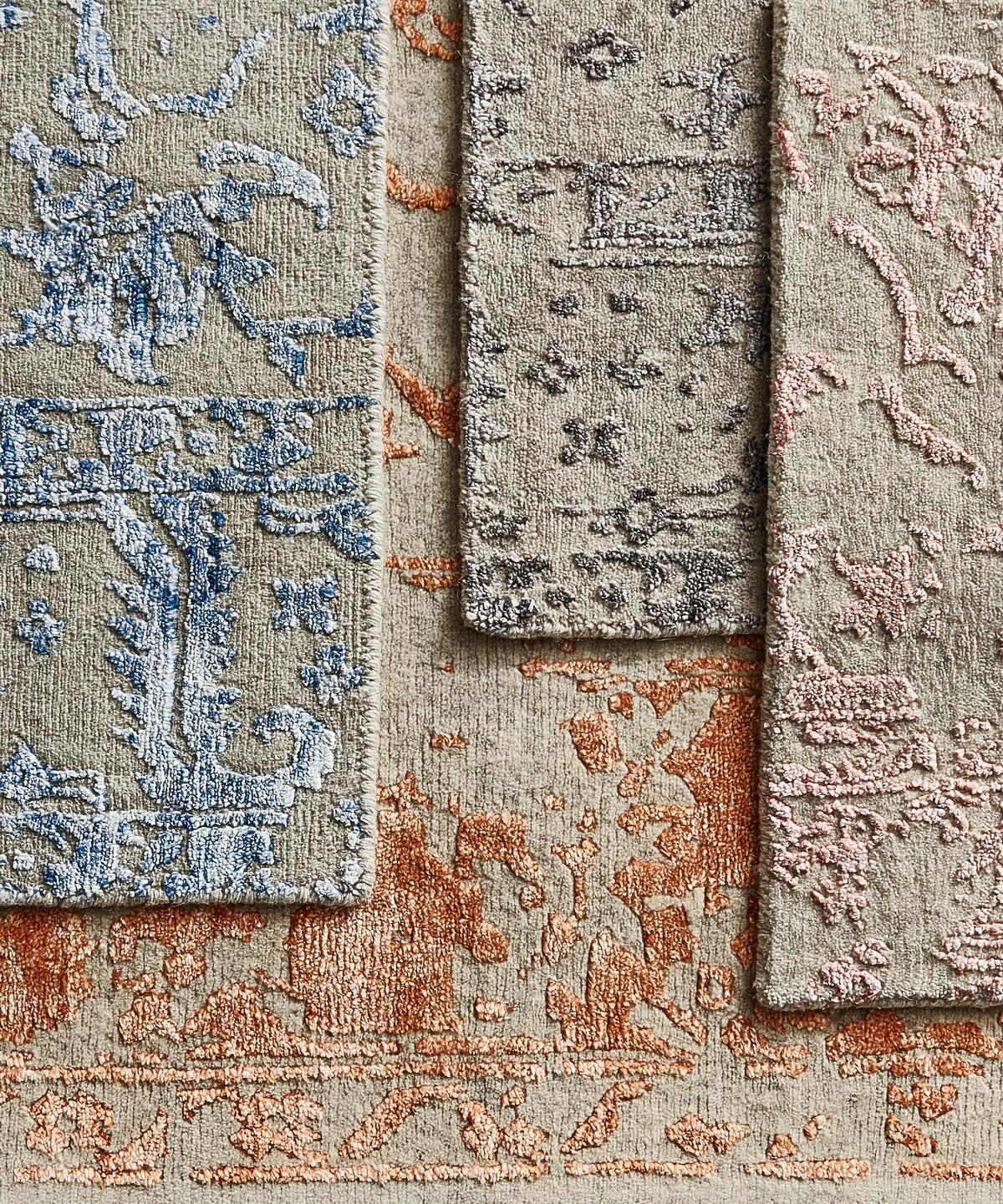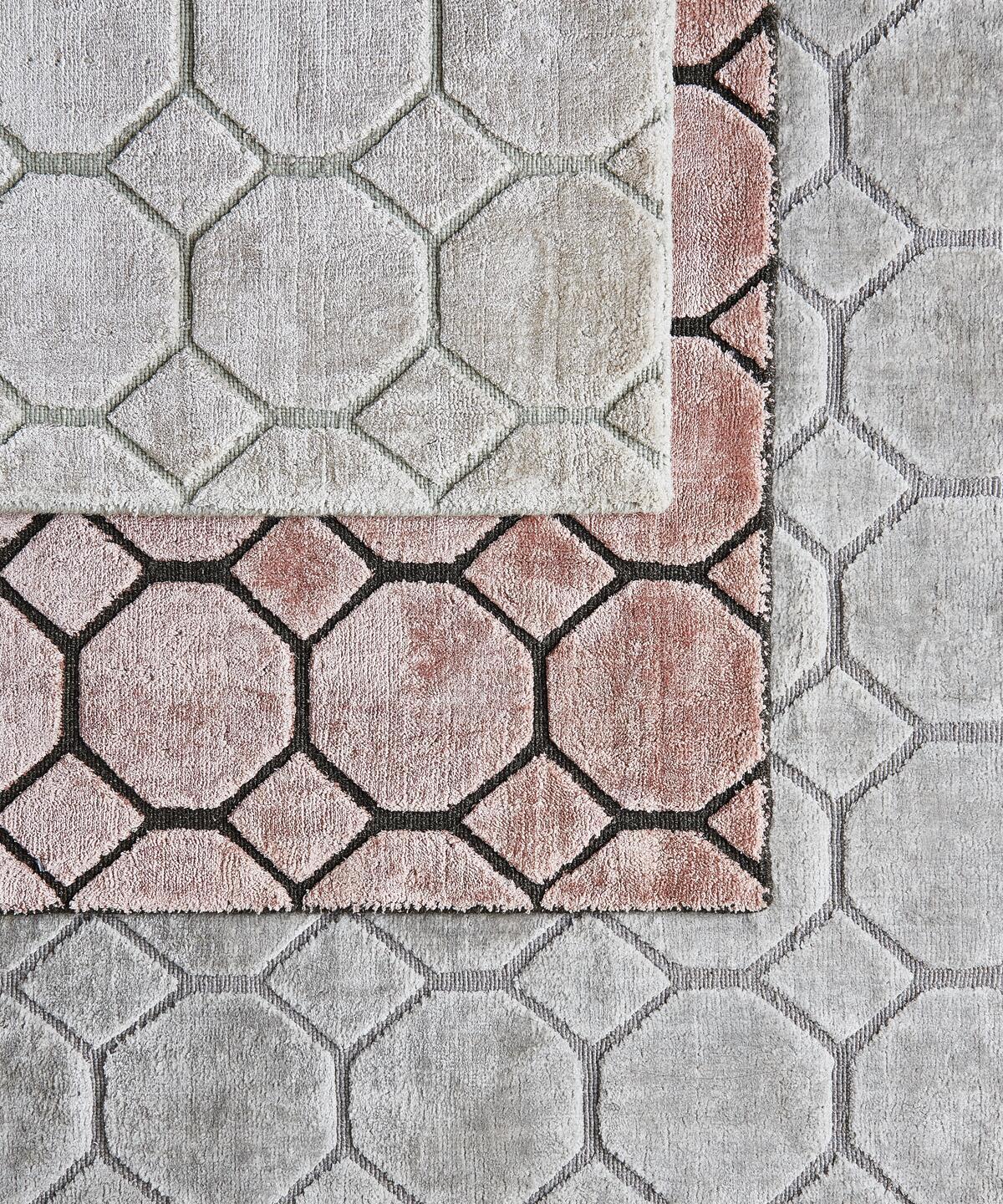 Fabricut has debuted its first rug collection, featuring a line of handwoven and hand knotted rugs well-suited to a layered design. The collection centers on three distinct looks—Luxe, Natural and Modern—available in four standard or custom sizes.
Showroom Representation
Thomas Lavin has taken on six new domestic and international vendors. The new American additions include textile and wallcovering brands Area Environments, Aux Abris and Sarah von Dreele, in addition to furniture maker Douglas Jennings; while U.K.-based brand Fromental and French company Casamance join the multiline from abroad.
Gracie Studio wallpaper is now available at Houston-based Moxie Interiors, a source for antiques, vintage modern furnishings, lighting and decorative accessories.
Zimmer+Rohde will now represent textile and technology leather company Joseph Noble in both the D&D Building in Manhattan and throughout the greater New York area.
Recommended Reading
Alongside the rise of e-commerce, the shadowy industry of knockoff furniture has been increasingly present in the marketplace in recent years—putting an estimated $4 billion dent in the luxury furniture business each year, according to Fast Company. In response, a group of designers banded together back in 2012 to establish a nonprofit called Be Original Americas, with the goal of purging the market of fakes and protecting intellectual property. "Original design is sacrosanct. People should be paid for it," says Kenneth Baker, a managing principal at architecture firm Gensler, which recently joined the group. In the years since its inception, the group has worked with U.S. Customs and Border Protection to spot and seize knockoffs—leading an effort that's become even more crucial to protecting businesses in a year when furniture sales have spiked.
After 2,000 years, it might be time for a renovation. The New York Times reports that Italy's Ministry of Culture has chosen the winning design for rebuilding the floor of the Colosseum: an architectural solution featuring a lattice of specially treated wooden slats designed to protect the subterranean corridors below, where ancient gladiators, wild animals and theater performers once waited to entertain Roman society. By 2023, following an $18 million refurbishment, visitors will be able to walk on a surface where those same performances and battles took place—though some critics wonder whether this won't cause the landmark more harm than good.
At No. 10 Downing Street, the residence of the British prime minister, a scandal centered on home decor has erupted, The New York Times reports. Boris Johnson has been accused in news reports of dipping into Conservative Party donor funds to decorate the London space, prompting an investigation by Britain's Electoral Commission. The incident has thrown Johnson's fiancée, Carrie Symonds—who led the charge on the flat's renovation—into the public conversation with trending hashtags like #CarrieAntoinette.
Cue the Applause
Monocle has launched its inaugural Design Awards, celebrating designers and new works in the fields of architecture, urban planning, graphic design and furniture production. Winners included David Chipperfield as Architect of the Year; Nkuli Mlangeni-Berg of textile brand The Ninevites as Best New Talent; Swiss design company Vitra's Tip Ton RE chair for Most Sustainable Design; and Ikea's LED wall lamp, created by furniture designer Sabine Marcelis, for Most Accessible Design.
The Northern Californian chapter of the Institute of Classical Architecture & Arts has named the 2020 Julia Morgan Award winners for excellence in classical design across California, Oregon and Washington. Categories include Residential Architecture, Interior Design, Landscape Design, Craftsmanship & Artisanship, Emerging Classicist, and Historic Restoration, Preservation, and Adaptive Re-Use, as well as Student Project/Scholarship. To view the list of honorees, click here.
The National Kitchen & Bath Association's Thirty Under 30 Class of 2021 has chosen the winning products from this year's KBIS in the categories Sustainability Recycled/Reused, Outdoor Living, Smart-Home Integration/Wi-Fi-Enabed Project, Universal Design/Living in Place, Wellness/Health and Creative Use of Color. From these six winners, the virtual event's attendees voted on a People's Choice award, which went to Emerson's Insinkerator Grind 2 Eenergy Waste Recycling System. To view the full list of honorees, click here.
The 2020 SIT Furniture Design Awards have been announced in professional and student categories, with submissions considered from 53 different countries. Top winners include David Rockwell for Furniture Design of the Year, Sergio Sesmero for Emerging Furniture Design of the Year, Zhezeng Xiong and Zhenghui Long of Vanpin Architecture Design for Interior Design of the Year, Crystal Martin for Emerging Interior Design of the Year, and designer Wouter Myny for Innovation of the Year.
Homepage photo: The Anni rug from the Bauhaus-inspired collection created in partnership with Nina Freudenberger and Lulu and Georgia | Courtesy of Lulu and Georgia