The work of renowned Bauhaus artists Anni Albers and Gunta Stölzl returns to production, just in time for the storied school's centennial.
When German architect Walter Gropius founded the Bauhaus in 1919, he saw the pioneering design school as a way to unite the world through art. However, there was a catch: The expansive curriculum was largely reserved for men. "Most of the women who went to study at the Bauhaus found that the only workshops available to them were weaving and ceramics, not necessarily what they aimed to study. But they went on to make the weaving workshop an amazing embodiment of the school's ethos," says Catherine Stowell, creative director of the textiles and wallcoverings brand Designtex. With the company's president, Susan Lyons, she has spent the past few years digging into the legacy of two of the Bauhaus's most prolific weavers: Anni Albers and Gunta Stölzl.
Albers went on to great renown, both for her marriage to fellow Bauhaus alum Josef Albers and for her innovations as a textile designer and printmaker. But the Designtex collection truly began with an exploration of the work of Stölzl, Albers's mentor, who was instrumental in turning the Bauhaus weaving workshop into one of the school's most successful (and profitable) endeavors. "There are a lot of women in the Bauhaus that we wanted to celebrate, but we focused on Gunta as the only female master, and then Anni, one of her students, who has a prominent body of work," says Stowell.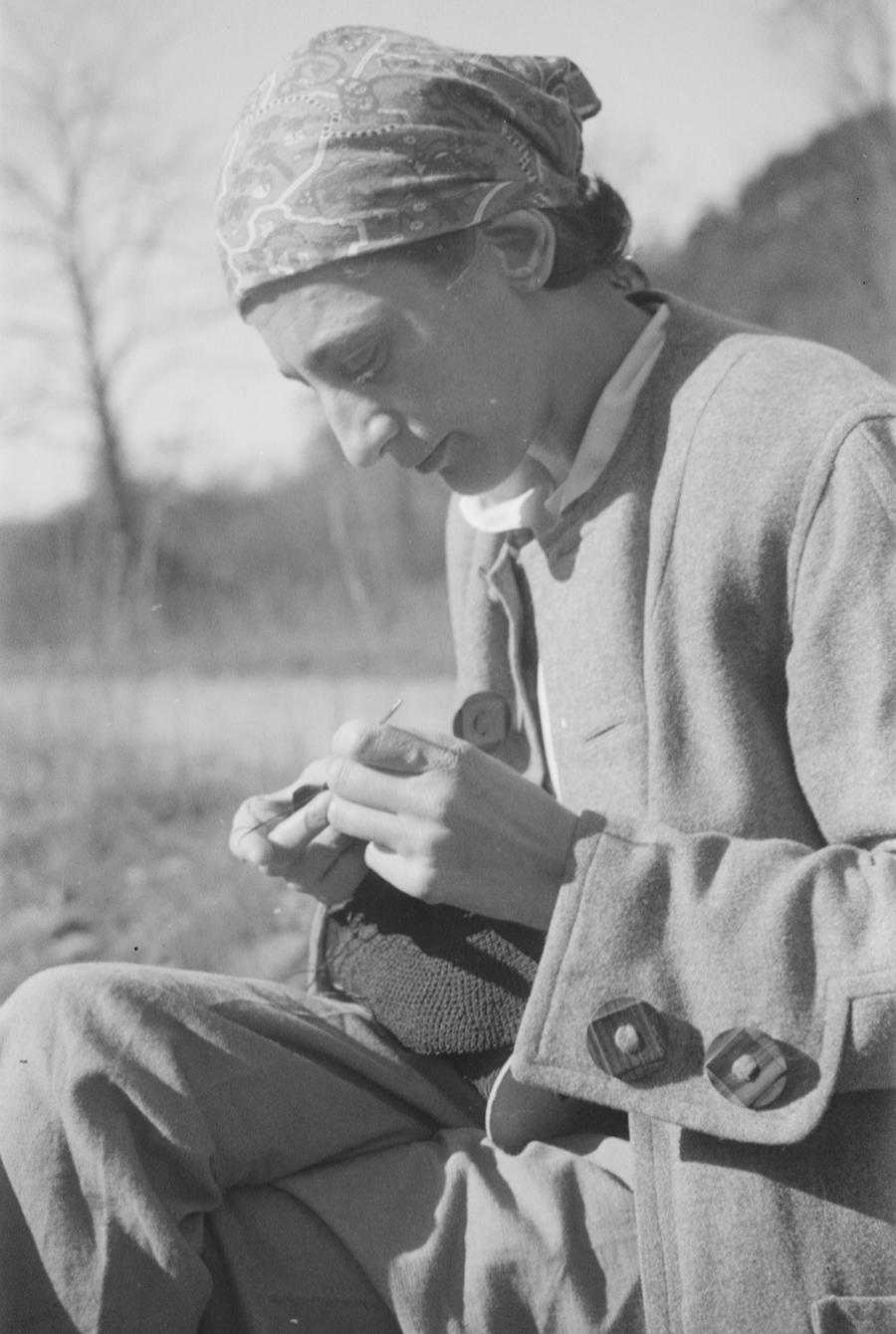 Resurrecting an archive and pulling it into modern-day production is an act that requires endless patience and creativity. The Designtex team sought to illuminate the past through the lens of updated technology, materials and patterns: "We knew we weren't going to reproduce historically accurate artifacts," says Stowell. Tapestries were modified to produce a repeat and a diminutive watercolor painting became a digitally printed wall mural. "It was finding the materials that felt right for the pattern today," she says. "We treated the design files a certain way to keep the integrity, but the end product is inevitably different than the original."
After an internet search initially led to Stölzl's grandson, who had set up a website to honor her life and work, Lyons began corresponding with the Bauhaus master's daughter, Monika Stadler, who became an instrumental collaborator. "Monika showed us pieces from her private collection—things we hadn't seen before," says Stowell of a trip she and Lyons took to Stadler's home in the Netherlands. "She had a beautiful gouache study that we wove into an upholstery textile."
To bring Albers's work to life, Designtex worked closely with Lucy Swift Weber, who manages licensing for the Josef and Anni Albers Foundation—and who, as the daughter of the foundation's longtime executive director, had grown up with Anni Albers and had an uncanny knack for channeling the artist's predilections. "We had some things we were a little more experimental with as far as their form, but we worked closely with Lucy to make sure everything felt right—that it still felt like Anni," says Stowell. (Two materials favored by Albers that didn't make their way in? Cellophane and saran. "Those materials don't meet today's fire codes and most of our mills can't manage those types of yarns," says Lyons. "That's our 'Maybe one day we'll figure out a way to do it.'")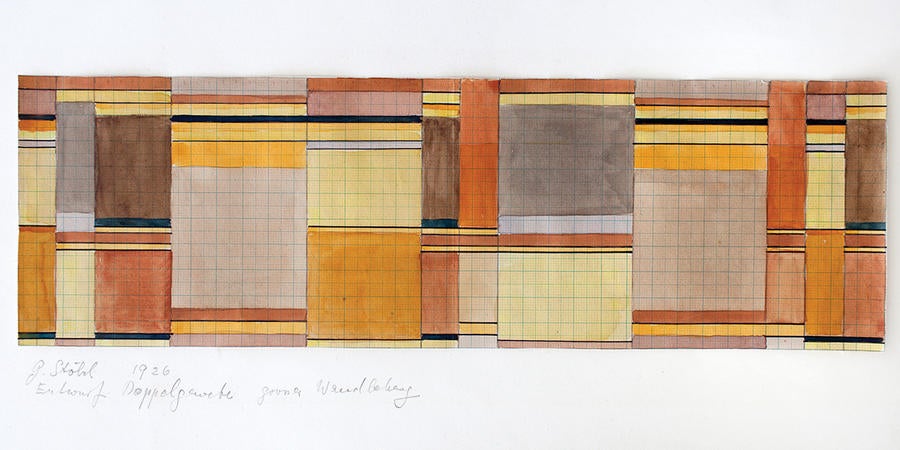 © Victoria and Albert Museum, London. © Stölzl Estate
Unsurprisingly, given their regimented Bauhaus training, Stölzl and Albers left behind comprehensive drawings that detailed even how the colors of the warps are dyed and the way the yarns interact. "Finding modern-day partners who were willing to do that kind of construction [played a role in what made it into the collection]," says Stowell. "The real make-or-break point was if we were able to execute it in the way we wanted to."
The fact that the resulting collection of 16 textiles and wallcoverings launches this fall, just in time for the Bauhaus centennial, is as much serendipity as savvy marketing. "These women aren't nearly as well known as their male counterparts," says Stowell. "Not to get too girl-powery, but it seemed like a perfect time to talk about them and the work. It's timeless, beautiful, and [now feels] like a good opportunity to bring it to the fore."
Header image: A Designtex wallcovering based on Stölzl's work; courtesy of Designtex