Love my music, love my house.
Love my recipe for apricot scones, love my house.
In the latest iteration of a seemingly endless parade of licensed branding, two well-known names from two very different sides of the celebrity matrix have announced initiatives to stamp their brands on homes. You read that right: not home furnishings, not sheets and towels or couches and credenzas, but entire homes.
Already in the works is a twin-tower residential condominium in Toronto by pop singer Pharrell Williams. Called "untitled" (ostensibly, I guess, because we need buildings to be named as songs would), the project will consist of 750 units and will open in early 2020. Prices and particulars are at this point unannounced.
Williams, who has worked with Chanel, Adidas and Christofle on products bearing his name, sees homes as the next logical step in his creative evolution. "The opportunity to apply my ideas and viewpoint to the new medium of physical structures has been amazing," he told Fast Company when announcing the new venture. "Everyone at the table had a collective willingness to be open, to be pushed, to be prodded and poked, to get to that uncomfortable place of question mark, and to find out what was on the other side. The result is 'untitled,' and I'm very grateful and appreciative to have been a part of the process."
The developer on the project, Reserve Properties, said it wasn't just about slapping a famous name on a building brochure. "The thinking and philosophy that ended up governing the whole process was less about adding items and instead focusing on reducing and stripping away to get us to the essential core elements of the design," said Shane Fenton, Reserve's chief operating officer. "Pharrell pushed us toward designing spaces that felt universal. Instead of dictating a lifestyle onto our purchasers and residents, we aimed to create harmonious spaces that could serve as the backdrop to their lives. That lens was applied throughout the entire building until we ended up with something that felt both timeless and singular."
Even before the first piece of heavy equipment arrives, others are eyeing similar projects—including Martha Stewart, who lately seems to have not met anything she didn't think would be better with her stamp on it.
In a recent report, The Real Deal wrote that her Martha Stewart Living brand is in talks with real-estate agency Brand Labs International about potential sites for Martha-branded homes. These properties could include single-family homes, condos and even assisted-living communities. (The report also says the search is not limited to the U.S., but might extend to Europe and Asia as well.)
Stewart's own collection of homes in places like Mount Desert Island in Maine and Manhattan's West Village, Westchester County and Montauk in New York would serve as inspiration for these new developments, much as they have for her home furnishings collections. Earlier this year, she announced a partnership with MSC Cruises to create voyages based on her menus and designs.
These moves to erect brand-name residences only make sense in the context of the licensing business. Condo towers are increasingly using so-called "starchitects"—the likes of Robert A.M. Stern and Bjarke Ingels—as part of the marketing and promotion of properties; a residential tower in Miami linked to the luxury auto brand Aston Martin opened earlier this year. And let's not forget Kanye West's ill-fated (and since-aborted) attempt to build low-cost housing east of Los Angeles.
Williams and Stewart are clearly going to be front and center on their new projects, and one can assume if they are successful, others will follow.
While Pharrell sang, "Clap along if you feel like a room without a roof," one can assume his new homes will follow more conventional construction norms.
____________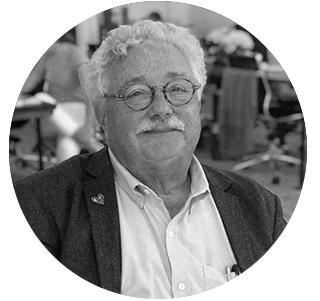 Warren Shoulberg is the former editor in chief for several leading B2B publications. He has been a guest lecturer at the Columbia University Graduate School of Business; received honors from the International Furnishings and Design Association and the Fashion Institute of Technology; and been cited by The Wall Street Journal, The New York Times, The Washington Post, CNN and other media as a leading industry expert. He was also a guest on the BOH podcast, and his Retail Watch columns offer deep industry insights on major markets and product categories.
Homepage photo: A rendering of Untitled in Toronto | Norm Li