Last week, the CDC announced that travel restrictions will ease for those that have been vaccinated—for many designers, that means the return of trips that provide creative inspiration and design discoveries. As the world (slowly) reopens, stay in the know with our weekly roundup of headlines, launches and events, recommended reading, and more.
BUSINESS NEWS
U.S. home prices are on the rise, The Wall Street Journal reports, and accelerating at the quickest pace in 15 years—a classic example of what happens when high demand meets low supply. Home-buying has shot up during the pandemic due to a confluence of factors: Mortgage rates dropped below 3 percent for the first time in July; more and more millennials—now officially the largest generation—are aging into home-buying years; and house-bound Americans sought more space for everyday life. What hasn't changed? The number of homes for sale. Standing at 1.03 million at the end of both January and February of this year, it's the lowest number going back to 1982, according to the National Association of Realtors. As a result, according to a house-price index compiled by the Federal Housing Finance Agency, home prices increased by 12 percent this January compared to one year earlier. (WSJ also reported how a growing number of investment firms are snapping up single-family homes, generating even more competition in the housing market.)
Property prices are climbing in the digital realm as well, reports Bloomberg. Virtual real estate rates have multiplied by 20—and in some cases 30—times since 2019. (For those unfamiliar with the phenomenon, land in the digital realm has become an attractive investment alongside nonfungible tokens, or NFTs, as another means of digital property.) Plots of land are being sold daily in various online worlds, yet are being paid for with physical currency—in fact, just this February, eight lots sold for a combined $1.5 million on the gaming platform Axie Infinity. While the phenomenon is a few years old, it has gained significant traction in recent months. Also in February, Upper Marlboro, Maryland–based firm Republic Real Estate Group launched an invite-only fund that targets investors looking to buy virtual land. How much longer until they go looking for virtual interior designers?
Meanwhile, U.S. manufacturers are (still) grappling with ongoing challenges in the supply chain. Hickory, North Carolina–based luxury upholstery manufacturer Wesley Hall suspended production for one week due to the global foam shortage, reports Furniture Today. In a letter to customers, CEO Eddie Deal explained that after the company assessed foam supplies in its supply chain, it concluded that ceasing production for one week, followed by two weeks of partial production, would sufficiently mitigate the shortages.
Stanley Furniture has paused domestic operations for an unspecified period of time, Furniture Today reports, though operations at the company's Vietnam plant will continue. In a statement issued to Furniture Today, the company cited challenges to production flow and logistics due to the pandemic, including delays in raw materials, lack of capacity in transportation routes and unusually high ocean freight rates. In a follow-up interview, Stanley owner Walter Blocker said that the company is currently dealing with a sizable backlog. Since the U.S. operation consists mostly of sales and marketing teams, and drumming up more demand isn't the focus right now, the employees at the company's High Point headquarters have been temporarily furloughed. "Stanley is absolutely in business, and we are focusing our resources and efforts on delivering quality furniture out of the factory and not on a sales and marketing effort in High Point where no one has even been in a year and a half," says Blocker. The company noted that it expects product shipping to begin "leveling out" in late May.
Last year, Amazon explored plans for brick-and-mortar stores where unsold inventory from its warehouses would be offered at a major discount, Bloomberg reports. The stores would offer a mix of home goods and electronics, joining the 96 physical locations and seven pop-ups the brand currently operates. Though only preliminary, the idea was shelved when the pandemic hit, as day-to-day operations and the Amazon Fresh grocery chain took precedence over retail expansion.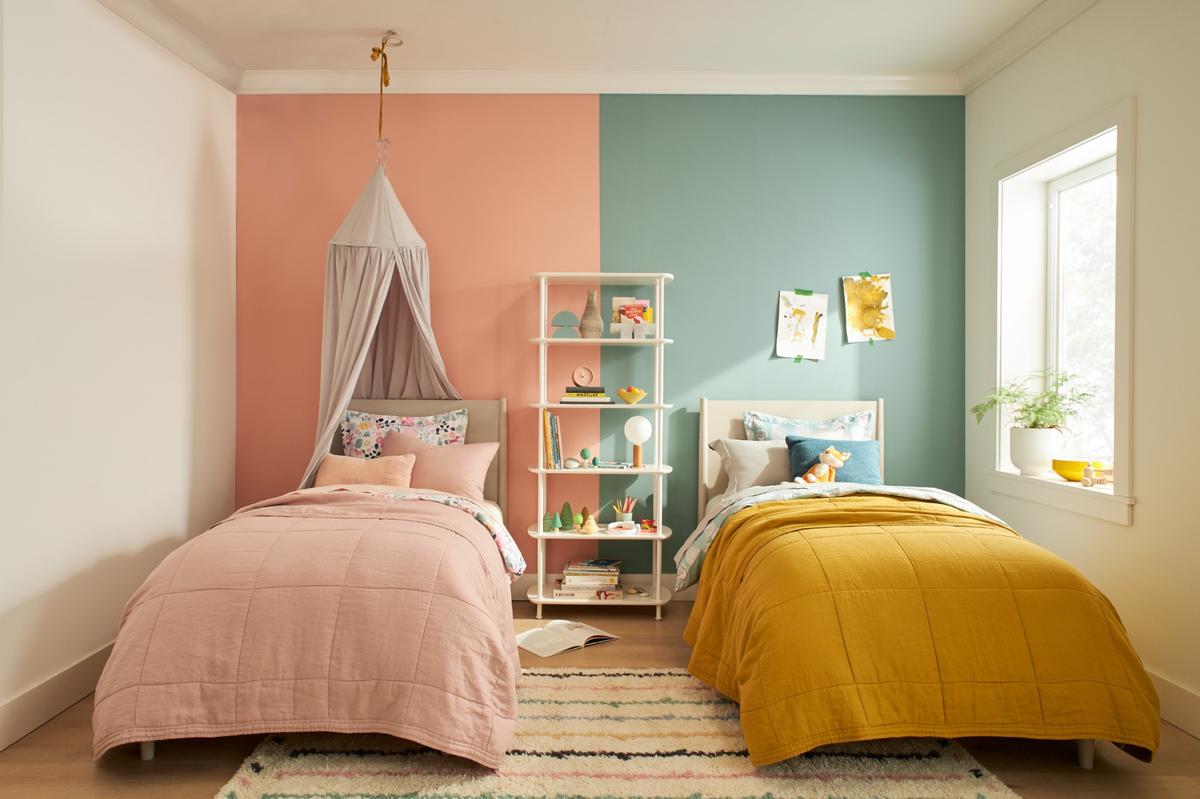 Courtesy of West Elm Kids
LAUNCHES, COLLABORATIONS & PARTNERSHIPS
West Elm has launched a new children's category, entering the space with more than 2,000 products for babies, children and teens. As part of its debut, West Elm Kids also premiered a new digital experience that features content, trend shops and room planning tips.
Pottery Barn has released a limited-edition reproduction of a Nellie Mae Abrams quilt in partnership with the NAACP. Abrams was a prominent member of the Gee's Bend quilting community in Alabama, known for producing some of the most widely recognized works in African American cultural history. Pottery Barn will donate 15 percent of each quilt purchase to the nonprofit.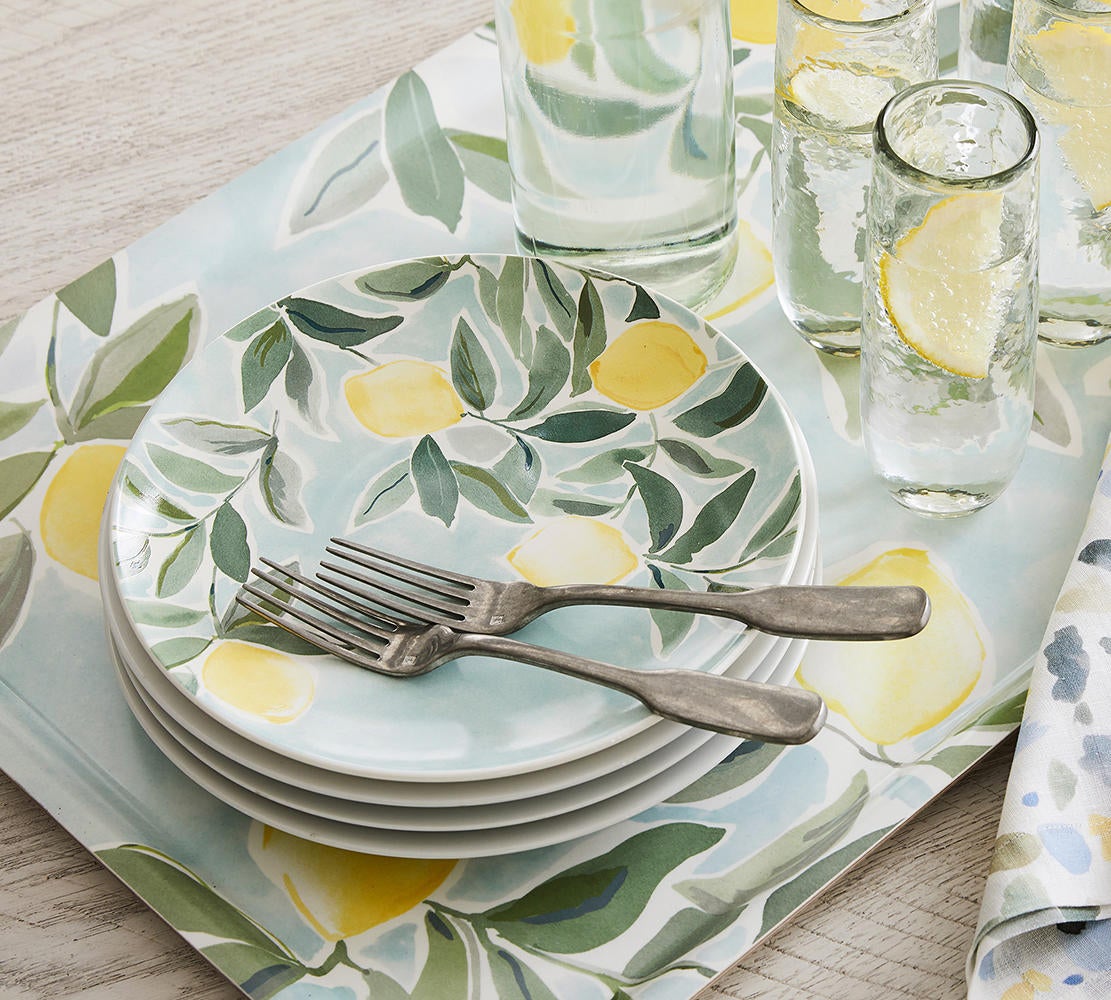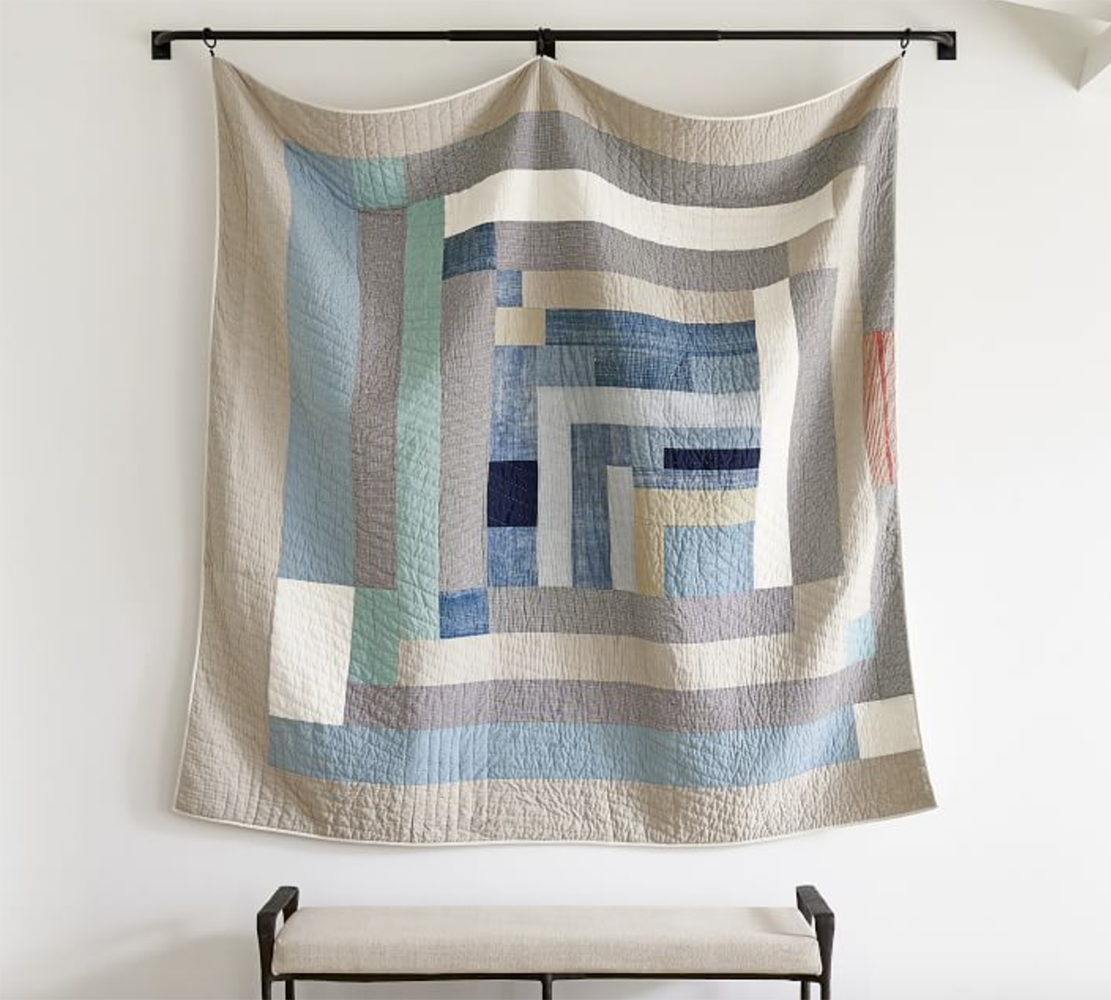 Pottery Barn has also released its second collection in partnership with textile designer Rebecca Atwood. The line features a bright array of decorative pillows, soft goods, side tables and table linens, each clad in Atwood's watercolor patterns.
In collaboration with The Colony Hotel in Palm Beach, Florida, de Gournay has released a new wallcovering design inspired by the hotel's redesign. The wallpaper, named The Colony, features hand-painted South Florida flora and fauna on custom pink Edo Xuan paper, and will become a permanent part of the de Gournay library.
Courtesy of Stone Barns Center
The Stone Barns Center has launched a new exhibition space—as part of its premiere, the gallery will showcase a selection of art and design pieces from art and design fair Object & Thing. Featuring pieces from artists like Japanese textile artist Megumi Shauna Arai, natural artist Jane Crisp, and ceramicists Gregg Moore and Frances Palmer, the exhibition celebrates the connections between artistic practices and farm sustainability.
Ikea has announced the sixth edition of its Art Event, which explores the intersection of art and function. This year, the collection features clocks, lighting and glassware by artists like Daniel Arsham, Sabine Marcelis and Stefan Marx.
Fayette Studio has partnered with New York–based designer Melanie Morris for the Pop Collection—seven original hand-knotted rugs that come in several colorways curated by Morris, or can be fully customized in color, material and size.
American parchment and leather producer Pergamena has partnered with Capricorn Hides to curate a collection of new finishes, colors and designs.
Online gallery Saatchi Art announced its newest artist campaign, "New Voices," featuring 100 emerging artists working in a variety of mediums. In an effort to uplift artists from traditionally underrepresented groups, the gallery's curation team selected a group in which two-thirds of the featured artists identify as BIPOC, and more than half identify as women.
SHOWROOM REPRESENTATION
Wallcovering brand Area Environments is now carried at the Thomas Lavin showroom in Los Angeles, bringing the company's bespoke and custom capabilities to the Southern California region.
SHOWHOUSES
This week, the 2021 Kips Bay Decorator Show House Palm Beach opens its doors to the public, showcasing a whimsical array of spaces inspired by nature, nostalgia and a yearning for far-off destinations. The 22 rooms of the home are available online through Veranda, while the showhouse opens to the public on April 8, with tours available through May 9.
RECOMMENDED READING
Digital designer Anthony Authié and visualization artist Charlotte Taylor have created a series of fantasy dwellings you can hold in the palm of your hand. Literally—they're about the size of an AirPods case, writes Dezeen. The duo has collaborated on an NFT auction of aluminum capsules called Architoys, which display digital images of virtual architectural environments and store data files for additional virtual projects. Past virtual projects from the team include Villa Ortizet and Neo-Chemosphere—fictional spaces set in the French countryside and on a space-age clifftop, respectively. Their work joins an ever-growing market for virtual projects. "The virtual world is increasingly taking over the real world, and we are only at the beginning," says Authié.
Why relegate yourself to one great dining chair when you can have many? Food52's Caroline Mullen lays the ground rules for the mismatched dining chair design trend—including where to find them and how to pick them when you do. "Go ahead and be bold with your mashups—it'll pay off," she says.
CALL FOR ENTRIES
As part of the inaugural edition of the NY Luxury Design Fair (formerly the Architectural Digest Design Show), the organizers have announced Made, a presentation for established and emerging makers and artisans to showcase their work. Accepted submissions will be showcased at the event, which is scheduled to run September 9 to 12. To apply, click here.
The Dallas Market Center, together with creative home furnishings network Accessories Resource Team, or ART, is now accepting entries for the 32nd edition of the ARTS Awards, which recognizes international excellence and achievement in the home industry. The winners will be recognized at the January 2022 edition of the Dallas Total Home & Gift Market. This year's categories include manufacturer, retailer, sales representative, product designer and interior designer; to submit a nomination, click here.
Homepage image: The de Gournay wallcovering at The Colony Hotel in Palm Beach, Florida | Courtesy of The Colony Hotel