With heavy hearts, the country continues to grieve the loss and celebrate the life of Justice Ruth Bader Ginsburg, whose tireless advocacy for women and dauntless leadership will continue to inspire generations. "Fight for the things that you care about, but do it in a way that will lead others to join you," she once said. As the industry pushes forward, how are you staying strong and inspired? Read on for headlines, launches and events, recommended reading, and more.
BUSINESS NEWS
Luxury is alive and well at Amazon: Last week, the tech giant launched a new luxury store experience with Oscar de la Renta on its mobile app, and other fashion labels are expected to join in the coming weeks. Luxury Stores will be an exclusive feature on the Amazon Prime app, with eligible Prime members receiving an invitation by email to join. Christine Beauchamp, president of Amazon Fashion, tells Vogue, "We really believe this is an opportunity to partner with luxury brands who are seeking tools and a synergistic environment to bring luxury shopping into the future."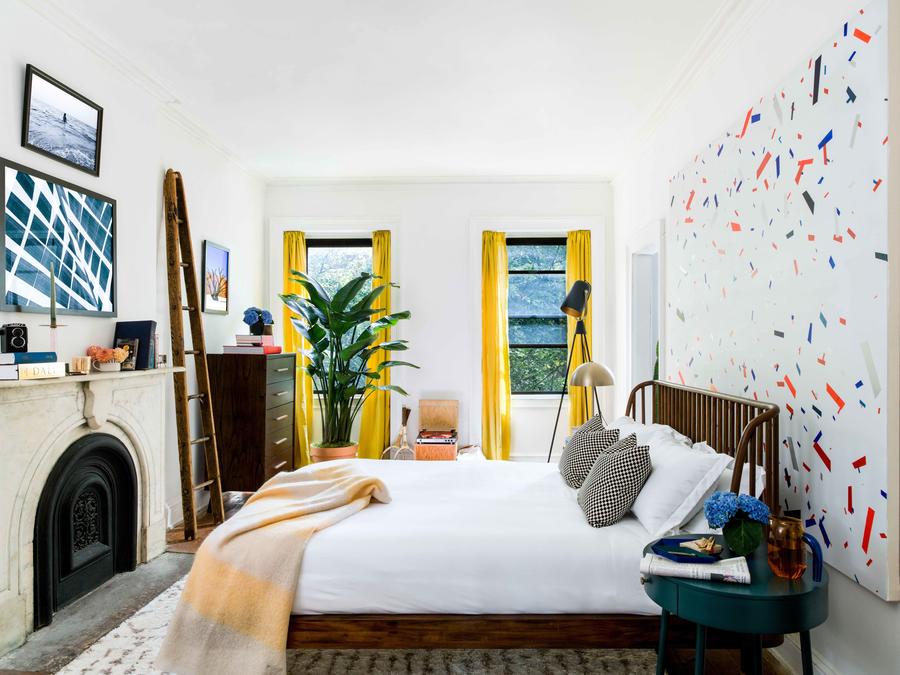 Furniture rental service Conjure has just secured $9 million in seed funding to jumpstart its expansion following a company rebrand. The startup seeks to bring designer-curated home collections to consumers at an affordable price (and with flexible scheduling), allowing homes to evolve with the changing tastes of inhabitants. The funding, led by Pillar VC, RiverPark Ventures and CoVenture, will go toward expanding its collections, broadening its consumer base, hiring more designers and artists, and expanding delivery outside of the five boroughs of New York City.
Zeeland, Michigan–based furniture company Herman Miller, parent company to Design Within Reach, saw its stock jump over 19 percent last week, reports Business Insider. The surge comes after the office furniture maker reported a jump in profit for the first quarter from last year, reports Business Insider.
In shipping and logistics news, Overstock.com recently opened up a new fulfillment center in Fontana, California, in partnership with UPS supply chain services. The new center will provide faster shipping speeds, more accurate delivery estimates, and a quicker port-to-warehouse process.
The American Society of Interior Designers and the International Interior Design Association have successfully collaborated with the state of Colorado in passing a new piece of legislation that helps streamline the process of submitting construction documents for building permits, simplifying the process in which plans are approved at a state level. To learn more about the new law, click here.
LAUNCHES, COLLABORATIONS & PARTNERSHIPS
High Point Market Authority is partnering with One Room Challenge—a biannual design event sponsored by Better Homes & Gardens where 20 featured designers and influencers transform a space in their own homes (and document their process)—for the first-ever virtual edition. Beginning October 7, designers, including Nicole White of Nicole White Designs, Kevin Francis O'Gara of Thou Swell, and Laura Hodges of Laura Hodges Studio, will unveil virtually designed rooms that showcase products from High Point Market exhibitors. For the full list of participants, click here.
Courtesy of Sherwin Williams
Sherwin-Williams has announced its 2021 color of the year: Urbane Bronze. The rich, warm gray draws inspiration from nature, seeking to create a sense of comfort and sanctuary.
Together with French design house Rinck, curator Julia Van Hagen has created "At Home With a Connoisseur," an installation in a Parisian gallery, designed as though it belonged to an enthusiastic collector, featuring rugs from Dierdre Dyson, stools from the Zieta Prozessdesign Studio, and interiors painted by artisans from paint brand Argile. The exhibit, available to visit by appointment during Paris Design Week, will also be accessible globally via a virtual pop-up event (details here).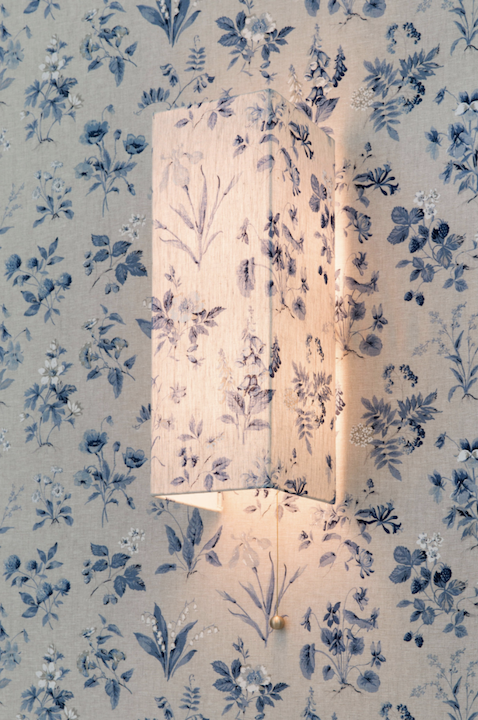 New York–based design studio Workstead is launching its inaugural lighting collection with Schumacher. The collection, Shaded, features three special-edition sconce designs that accentuate elements of each brand's work.
Following a wave of success earlier this summer, Rochelle Porter Design is releasing a holiday collection with West Elm. A selection of pillows and table linens will be available beginning in October in graphic black-and-white prints.
Designer Leanne Ford is expanding her partnership with Crate & Barrel with an adventure-inspired tabletop collection as well as launching a new collection with Crate & Kids, the first line by a guest designer for the children's furnishings offshoot.
Beauty influencer and entrepreneur Aerin Lauder has collaborated with D2C party-kit brand Social Studies to launch the Super Tuscan collection, an Italian-inspired tablescape available through the company's online platform.
CALENDAR UPDATES
Asia Week New York 2020 is underway: From September 17 to October 4, a full schedule of exhibitions (accessible through an online viewing room), auctions and a panel discussion are filling the agenda. Of the participating galleries, 10 are open by appointment for closer viewings, while the remaining four are online only.
Registration is open for the Interior Design Society's Designer of the Year Awards Gala. This year marks the 10th anniversary of the award, which recognizes excellence in more than 30 residential interior design categories. The event will be held virtually on October 8 at 7 p.m. EST.
The International Society of Furniture Designers announced that this year's Pinnacle Awards will be presented in an online TV format—tune in to ISFD's YouTube channel on October 24 at 6 p.m. EST to see the 2020 winners in a keynote hosted by designer Corey Damen Jenkins.
In place of its annual New York event, The European Fine Art Foundation will host its fall fair on its new digital platform, TEFAF Online. Its inaugural online fair will run from November 1 to 4, showcasing over 283 exhibitors and 7,000 years of art history.
Messe Frankfurt has canceled all physical trade fairs at the Frankfurt exhibition grounds between January and March of 2021, citing public health concerns and travel restrictions. The company is directing its energy to revamping its spring trade fair calendar to focus on digital offerings.
RECOMMENDED READING
With everything online, screen fatigue and weary blue-lit eyes are just two of the worsening side effects of COVID-19. Feeling overwhelmed by the deluge of notifications, that beady red bubble telling you just how many things you haven't finished? New York Times Culture writer Sara Aridi has outlined a few of the ways that tech-connected people can draw some boundaries in and around their digital worlds.
This week, The Wall Street Journal asks: Should you feel guilty for buying furniture knockoffs? Some believe that the look-alikes make iconic design more accessible to those who might not otherwise be able to afford it—others, like John Edelman of Be Original Americas, tell WSJ that "buying a knockoff is lazy." Wherever you land, the knockoff market is real, and it might just be here to stay.
CUE THE APPLAUSE
The Diamond Exchange, Capital C Amsterdam building has been awarded a MIPIM Award for Best Refurbished Building at Paris Real Estate Week. The national monument, built in 1911, has recently undergone extensive renovations led by architectural studio ZJA in conjunction with Heyligers Design + Projects.
On September 21, Artsy announced its 2020 edition of The Artsy Vanguard. Now in its third year, the list recognizes 35 artists from 15 different countries, highlighting emerging talents and those "getting their due." Winners have gone on to grow their careers through first-time solo exhibitions, shortlists for the Turner Prize, and representation with major international galleries.
CALL FOR ENTRIES
NeoCon 2021 has extended its call for entries, now accepting submissions until December 1. The show will run from June 14 to 16, 2021. To learn more about the submission process, click here.
Houzz has announced its call for entries for its 2021 Scholarship Program, which supports the next generation of residential renovation and design professionals. The scholarship, founded in 2016, supports students actively studying interior design, architecture, landscape architecture, architectural engineering, or skilled trades. The deadline for entries is March 31, 2021. To learn more, click here.
Correction: September 22, 2020
An earlier version of this article incorrectly stated that Knoll and Holly Hunt were part of the Herman Miller portfolio. Knoll is a public company with a family of brands that includes Holly Hunt.
Homepage image: A look inside Rinck's 'At Home With a Connoisseur' gallery installation | Courtesy of Rinck