As the summer begins to draw to its close, Business of Home editors reviewed three design books that celebrate industry classics, looking closely at the materials and patterns that have stayed current—from the stories behind Schumacher textiles to the timelessness of statement marble.
S is for Style: The Schumacher Book of Decoration
By Dara Caponigro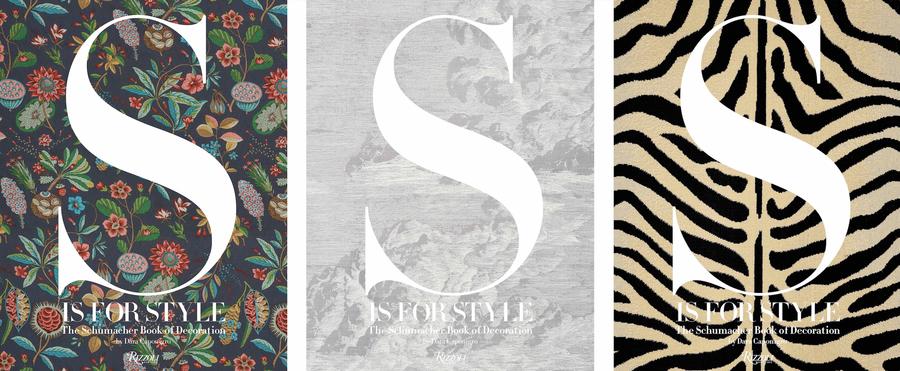 From the mind of Dara Caponigro, creative director of heritage brand Schumacher, comes a vibrant compendium (Rizzoli) that documents the textile house's history and designs and the people that link the two. The company was founded in 1889 by Frederic Schumacher, and since then, personalities from Frank Lloyd Wright and Cecil Beaton to Mick Jagger and Jackie Kennedy have found themselves either designing for or living among the brand's iconic textiles. The book's 16 chapters are arranged by design style, spotlighting Schumacher's immense archive of prints and wide array of aesthetics over the years.
Choice quote: In explaining her initial connection to the brand, Caponigro writes, "I've always loved old, well-made things and the stories behind them. … Schumacher stood out to me. Yes, it had an incredible collection of old damasks, brocades and toiles, but what fascinated me most that day was a happy, modern print that instantly made me smile" (page 7).
A moment in time: Each chapter closes with a grouping of rich, grainy photos of historical interiors and a spotlight on the design icons that created them. A can't-miss selection? The sandy-toned interiors at the end of "Laid-Back," featuring spaces by Jay Steffy, Michael Taylor, Mica Ertegun and Van Day Truex (pages 50–51).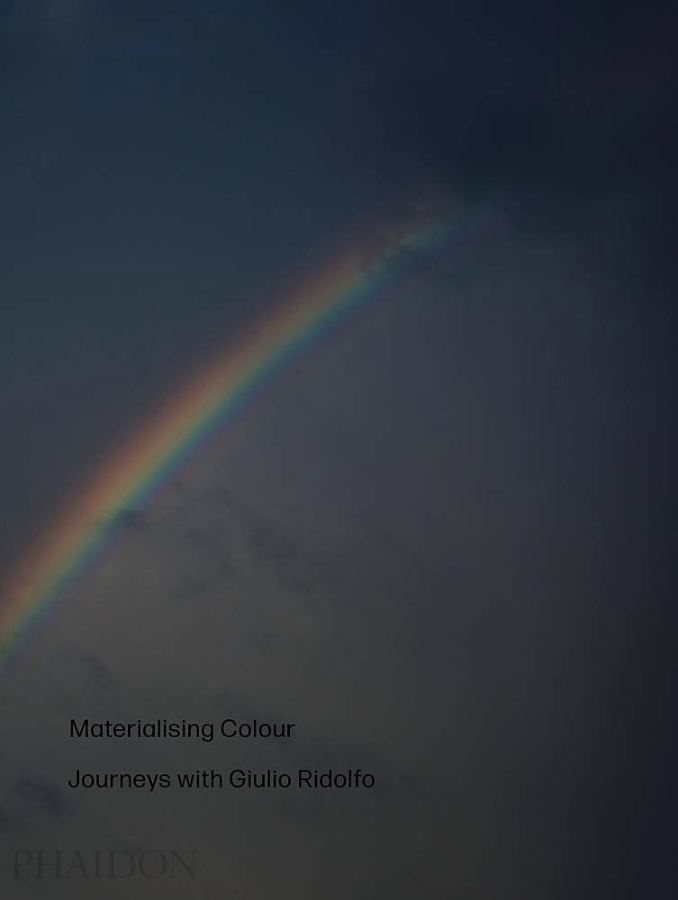 Materialising Colour: Journeys with Giulio Ridolfo

Edited by Jane Withers, photography by Howard Sooley
Kvadrat is known for its classic fabrics—and their rich color stories. In a new book from Phaidon press, the Danish brand explores the stories behind the stories through a series of photo essays that unveil the creative (and downright Wonderlandian) processes behind the company's resident color master, Giulio Ridolfo. His singular curiosity for nature's colors manifest as day-by-day logs, tracing the journey from the inspiration—wildflowers and foraged leaves; snapshots of a vintage dashboard—to the final fabrics. "He assumes many different roles—a self-taught botanist capturing the mutable colours of nature; a rogue anthropologist borrowing colour ambiences from fashion, pop culture and film; a semiotician decoding the language of colour," writes Kvadrat CEO Anders Byriel of Ridolfo's process.
Choice quote: In an essay addressing color theory in opposition to trusting one's instincts, design writer Anniina Koivu says, "But there is no clear right or wrong when it comes to colours. Colour is an infinite spectrum and, after all, the intangible always contains a margin of interpretation; the next exception to the rule might just be the perfect solution. Ridolfo is aware of all of this" (page 251).
Personal touch: A string of photos from Ridolfo's travels to India are filled with the slow-craft allure of hand-dyed fabrics—bundles of raw wool, indigo-stained hands, piles of marigold blossoms, and sacks of powdered violet dye (pages 178–197).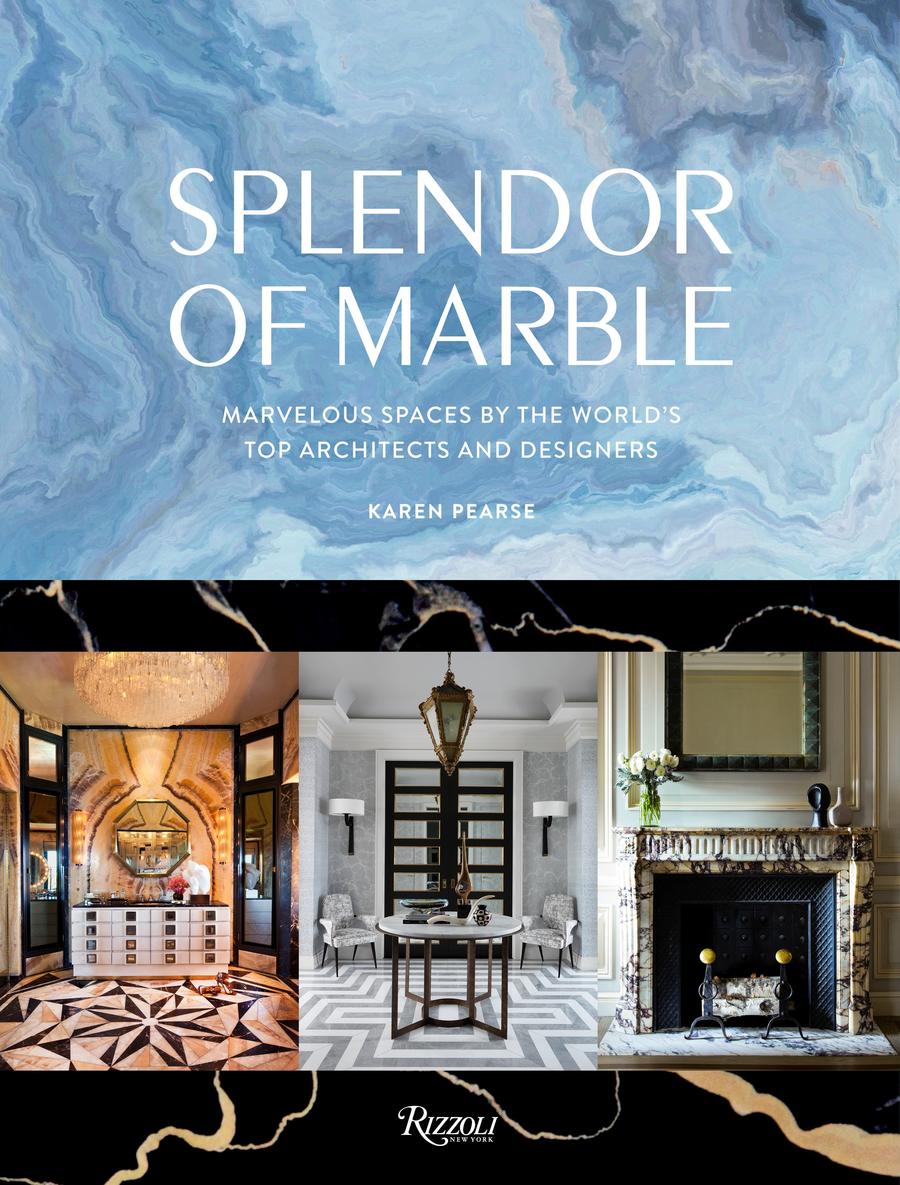 Splendor of Marble: Marvelous Spaces by the World's Top Architects anD Designers
By Karen Pearse
In this new book from Rizzoli, Karen Pearse dives into the mesmerizing whorls of marble as they appear in homes around the world. As CEO and president of her eponymous architectural surfacing company, Pearse has worked in the stone industry for more than 30 years. The book showcases the projects of some of today's most prominent designers and architects, from Kelly Wearstler to Martyn Lawrence Bullard, moving room by room from the foyer to the outdoors. The array of designs nod at the more traditional styles of marble, but doesn't stop there—bold jades, impossibly deep blues, and rich caramel tones challenge any vestiges of a stuffy reputation, evidencing the stone's timeless appeal.
Choice quote: "While the simple elegance of black-and-white marble is classic, I have noticed that today many clients are finding personal connections with bolder veining and more vibrant colors than ever, just as they might with an oil painting," writes Pearse. "They are looking for something unique that is entirely their own and reflects who they are" (page 56).
Kitchen high jinks: Los Angeles–based designer Nikolai Haas outfitted his own kitchen using Pele de Tigre marble from Portugal for a herringbone-tiled floor, as well as the countertops, backsplash, and even a custom marble-topped table—accompanied by a cheeky set of hand-carved seating with cartoon-looking legs—for maximum materiality (page 79).
Homepage image: A main bathroom designed by Meyer Davis Studio featured in Splendor of Marble | Bryan Derballa, courtesy of Rizzoli