Schumacher didn't pioneer the idea of a branded print magazine, but the 130-year-old fabric company has arguably perfected it. Now on its ninth issue, The Bulletin is a roughly 96-page large-format magazine that covers everything you'd find in a traditional shelter magazine: design trends, upcoming museum exhibits, lifestyle-focused travel features, photo-heavy home tours.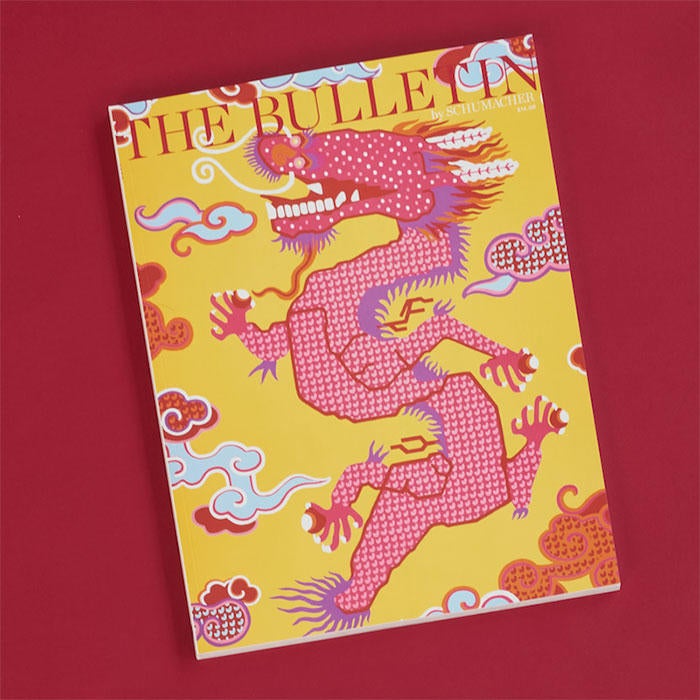 The publication is the brainchild of Dara Caponigro, the brand's creative director since 2013. A longtime magazine editor—she has been on the mastheads of Veranda, House Beautiful and Domino—Caponigro concocted The Bulletin not long after she started at Schumacher. Initially, she thought it would be a one-time publication to promote Miles Redd's new collection for Schumacher; following the issue's heralded debut, it quickly became apparent that it would not be a one-off. Today, The Bulletin is produced twice a year, and it's a key part of Schumacher's marketing strategy: "This wasn't meant to drive sales, but to speak about who we are as a brand and what we stand for," says Caponigro.
It's not a groundbreaking concept, but it's an outlet that more and more brands, both big and small, are seeing as an avenue well worth the investment. Cambria has been publishing Cambria Style for a decade, and back in 1999, California Closets published its first magazine, which ran for five years. The company unveiled a new glossy, Ideas of Order, in 2017, which was a particularly good year for branded magazines in the home industry: Airbnb debuted Airbnb Magazine, published by Hearst, and direct-to-consumer mattress company Casper published the first and only issue of Woolly magazine (the archives are online).
Last year, Austin, Texas–based outdoor furniture company Seasonal Living debuted an eponymous magazine, with both print and digital components, and the newest book on the scene is The Current, a yearly publication from the Charleston-based lighting brand The Urban Electric Co. "This is natural maturation of what we were doing before," says Dave Dawson, president and CEO of Urban Electric, which has previously published a lookbook. "Now we're just more confident and more able to fold other stories into our own."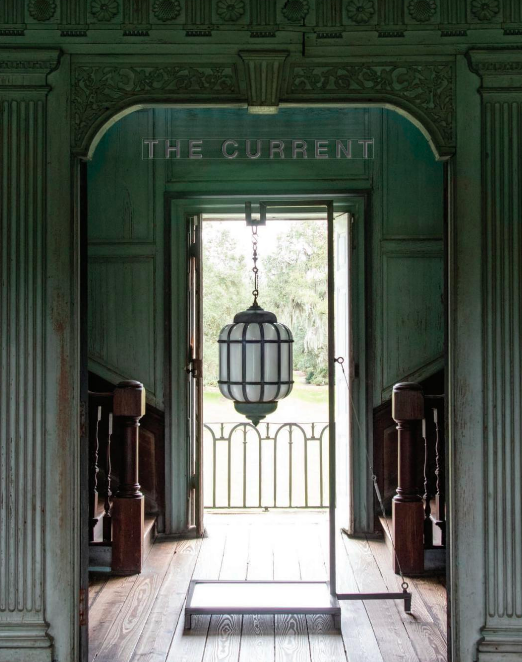 Courtesy of Urban Electric Company
Dawson describes The Current as more of an art book than a magazine. They spared no expense with printing, using thick paper stock in both glossy and matte, and adding custom features like pull-out postcards printed with art made by Urban Electric employees and a fun foldout paint story with their favorite hues. Dawson estimates that it cost about $25 a copy to print; when you factor in travel and manpower, it's twice that.
At 110 pages, The Current is already on the larger side, but volume two, out in February, will be a 140- to 150-page book. "And we're having to cut a lot just to get to that," says Dawson. "There are a number of stories that we would like to cover that we probably won't be able to put in the physical book that we will cover via the blog."
Urban Electric also plans to increase distribution: It printed 5,000 copies of the first, and will likely print 20,000 of the second. While it focuses on The Current, the company has pulled back on print advertising.
According to Caponigro, producing a branded magazine is the same as producing a traditional editorial publication. "There's no difference, except for the fact that we do it in our spare time." She hired editors she had previously collaborated with to work in Schumacher's marketing and sampling departments; the latest issue counts 14 staffers on its masthead. "We do it on top of our regular duties. It's a real labor of love. It's done with all the professionalism of any other magazine that I've worked at."
Schumacher also hires freelance writers and photographers, which most brands do in some capacity. Airbnb Magazine regularly issues calls for pitches, and Seasonal Living hired design consultant Leslie Carothers to create and manage the magazine; she and her business partner write all of the content. Cambria Style is somewhat unique because it has a dedicated, full-time editor in chief, LouAnn Berglund Haaf. The twice-yearly magazine is published by Sandow, and Berglund Haaf relies on their resources for any freelance needs.
It's easy to flip through one of these magazines and not realize it's produced by a brand—and that's intentional. The split between product integration and editorial favors the latter (only about 20 to 30 percent of the content is heavily branded), but there are touch points to the company throughout: In Cambria Style, cooking stories are shot on Cambria surfaces; in The Bulletin, a home tour might feature a sofa in Schumacher fabric.
"If you make it pure advertising or brand mentions, you're going to lose your audience," says Carothers. The bulk of the audience for brand-driven magazines is the interior design trade, as a lot of distribution is done through trade shows and showrooms, and clients receive issues by mail.

Courtesy of Leslie Carothers
Schumacher is testing the waters of paid subscriptions (the company started accepting them in March) and this month, Barnes & Noble will begin carrying The Bulletin nationwide. Each issue is $14, whether you buy it on the newsstand or as a three-issue subscription. The company printed 40,000 copies of the last issue, but that may increase with the Barnes & Noble partnership.
Cambria adjusts how many issues it prints based on the company's overall marketing strategy and goals. Currently, its 250,000 copies are distributed primarily to the trade; when the company was more focused on consumers, distribution was as high as 1 million copies. As part of the brand's trade focus, the latest issue of Cambria Style included a kitchen and bath workbook for designers to take with them on projects.
It's a well-known fact that it's not cheap to produce a print magazine, and perhaps that's the biggest difference between a branded publication and a regular glossy: Companies don't need to worry about a magazine driving revenue.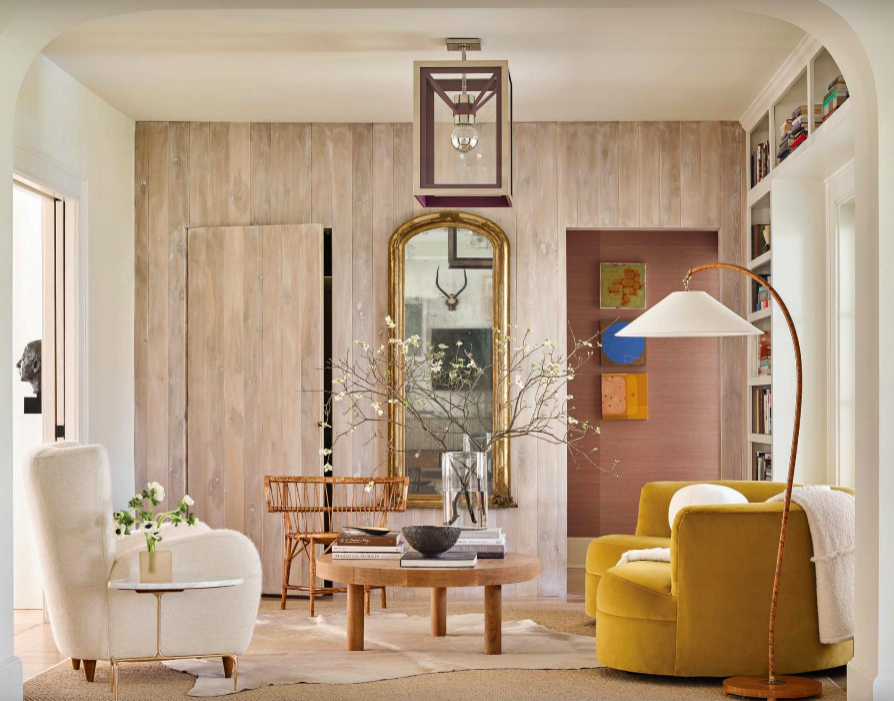 Courtesy of Urban Electric Company
"We don't have the pressures that a magazine publishing company has," says Caponigro, who would not share exact costs but called production "very expensive," though subscriptions and paid advertising help offset costs.
That's not to say a magazine can't drive revenue. The inaugural Ideas of Order issue saw an ROI of $42 for every $1 spent after just four weeks, according to Muse World, a marketing news site. Carothers notes that Seasonal Living magazine is "making a lot of money" for the brand because it has allowed reps to open new accounts.
"Obviously, we're still trying to market and sell lighting fixtures," says Dawson. "[The Current] is just a softer side door into that process. But if our clients are excited about this book, excited to engage with a story about the Hemingway house and happen to see beautiful pictures of our lights, then our brand benefits from that, too."