In our weekly digest, find all of the stories you might have missed. Read on for the announcements crossing the BOH news desk.

BREAKING NEWS
Christopher Guy Harrison, founder of high-end furnishings brand Christopher Guy, announced today that he has been diagnosed with lung cancer. "My prognosis came as something of a surprise, and while not altogether encouraging, it has since become my objective to prolong the battle with this ailment with the love and support from my family, friends, associates and an excellent medical team," Harrison said in a statement. "Understandably there is a need to focus on my health, but such is the depth of talent within the group, we will continue to build and grow the brand globally with a significant online and physical presence. I am constantly designing new wares and furnishings for future release, ensuring that there will be a treasure trove of exciting new releases for many years to come."

SPRING REFRESHES
California Closets is one of several businesses sprucing up its digital offerings this season. The company launched its debut e-commerce platform, a private-label operation titled California Closets Essentials, which has eight product categories and more than 150 items.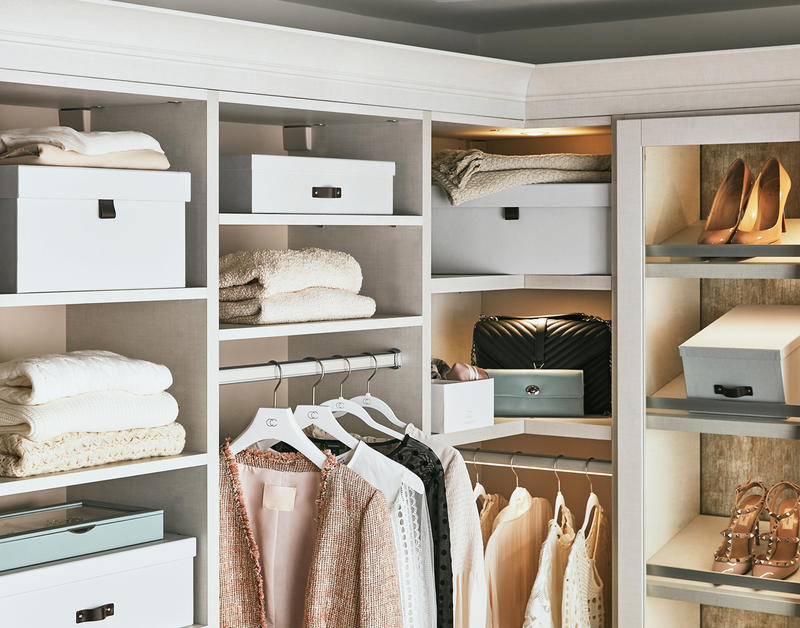 Courtesy of California Closets
Saddle Brook, New Jersey–based floor covering manufacturer Nourison launched a newly designed site, equipped with faster loading times, better images and enhanced filtering. Scrolling is also easier on the go, with a mobile-friendly browsing mode.
Atlanta-based lighting brand Currey & Company's new website has improved searching and filtering, more product information, and a better "quick view" option that allows you to add to cart without leaving the page you're on.
Dallas-based outdoor furniture line Sutherland Furniture debuted its new website design, including a new how-to-order page, and accounts for those both in and outside the trade.

LAUNCHES, COLLABORATIONS AND PARTNERSHIPS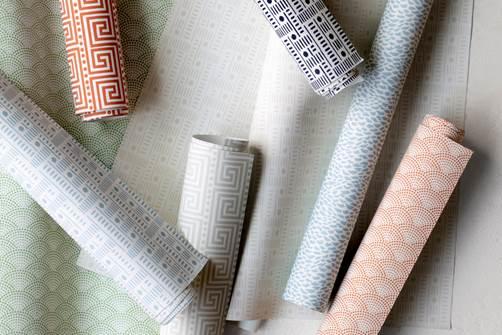 Courtesy of The Shade Store
Bushwick, Brooklyn–based art and design fair Object & Thing announced its full list of participating galleries. Top of the list are Friedman Benda, Matthew Marks Gallery, The Modern Institute and Salon 94 Design. The fair's other highlights include painted aluminum stools in a yellow fabrication by Donald Judd and stools by Lucy Dodd. The fair opens May 3.
Alexa Hampton and The Shade Store have paired up for a collection of mini print blackout roller shades. There are four patterns, some of which are animal and geometric, and they come in six colorways. It's the latest in a series of partnerships for the New York–based designer, who has also produced a voluminous furniture collection with Theodore Alexander and niche bath accessories with Labrazel, among other collaborations.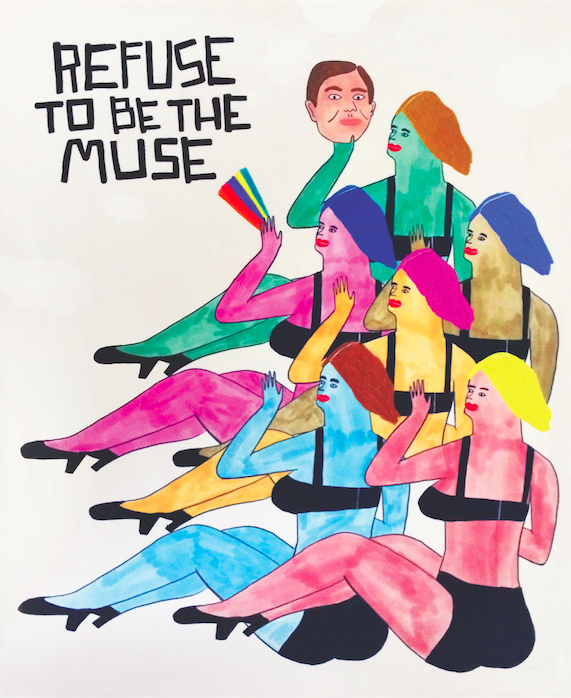 In honor of Women's History Month, Saatchi Art debuted its first all-female artist catalog, titled "Refuse to Be the Muse," which went on sale March 22. Among the celebrated artists are Erin Armstrong, Lisa Krannichfeld and Lisa Hunt.
Thomas O'Brien and Waterworks collaborated on Foro, a 42-piece bath collection that includes fixtures like faucets and showers, as well as accessories like towel rings and sconces.
Rachael Ray has a new e-commerce site. Moxie Made carries female-founded brands that sell accessories and lifestyle pieces, as well as fashion. Designer Genevieve Gorder helped fete the new platform.

BUSINESS NEWS
Williams-Sonoma aims to grow West Elm, which was valued at $1.29 billion at the end of 2018, into a $3 billion business within the next five years, reported HFN. The company plans to open a West Coast distribution center in the second quarter.

OPENINGS, AUCTIONS AND EVENTS
One Kings Lane is hosting a handful of events at its SoHo location to celebrate its own spring refresh, including a tasting with Plain English and baker Jessie Sheehan on March 30, a panel on entertaining with OKL co-founder Susan Feldman, and Erin Gates's book signing of Elements of Family Style.
Prevalent Projects, a new concept store and design studio based in Mill Valley, California, opened recently. Carrying furniture and accessories from Arflex, Non Standard UK, and Mineral Workshop among others, it was launched by Floyd and Julia Albee.

RECOMMENDED READING
It's not so much the words in Design Boom's story on the first underwater restaurant in Norway that will astonish readers, but the photos that accompany the description: "A 111-foot-long concrete structure emerging from the Norwegian sea invites guests to eat alongside marine wildlife. The roughness of the concrete shell will function as an artificial reef, welcoming limpets and kelp to inhabit it."
Business of Fashion reports on how Barneys is making marijuana a luxury good. The brand launched pot-themed products this week, "the latest sign a drug once associated with bohemians and deadbeats is moving up the social ladder," writes Alex Dobuzinskis. "The retailer … plans to bring its cannabis-themed 'The High End' products to other stores."
In its latest issue, Garden & Gun explores what it was like to build a house in the middle of a Tennessean blackberry farm. "We've all gone on vacation and imagined living in the spot … it's another thing to pull it off," writes Michael Graff. Barry Dixon accomplishes the task, designing "a rustic five-bedroom lodge outfitted in reclaimed barn wood from the surrounding county that looks like it grew from the Tennessee hillside, where the interior invites the outside in at every opportunity."

CUE THE APPLAUSE
Jaipur Living president and CEO Asha Chaudhary was recognized for female empowerment by the India-based philanthropic organization Narayan Seva Sansthan USA. Upon receiving a Shakti award, which stands for feminine energy, Chaudhary said, "We measure our success by the impact we have on our community and the people around us. We're proud of the influence our products have had on the lives of the artisans we work with in India."