In our weekly digest, find all of the stories you might have missed. Read on for the announcements crossing the BOH news desk this week.
ENTERTAINMENT NEWS
Bravo announced the air date of its new competition series, Best Room Wins. Genevieve Gorder and Elle Decor editor in chief Whitney Robinson will work with a guest judge (Jonathan Adler, Kathryn M. Ireland, Martyn Lawrence Bullard, Thom Filicia, Jeff Andrews, Jamie Bush, Molly Sims, Jason Wu and India Hicks all make an appearance) and challenge two interior designers to make over a luxury room on a $25,000 budget. The prize? The designer's room will be featured in an online spread on ElleDecor.com. Tune in for the first episode on Thursday, May 2.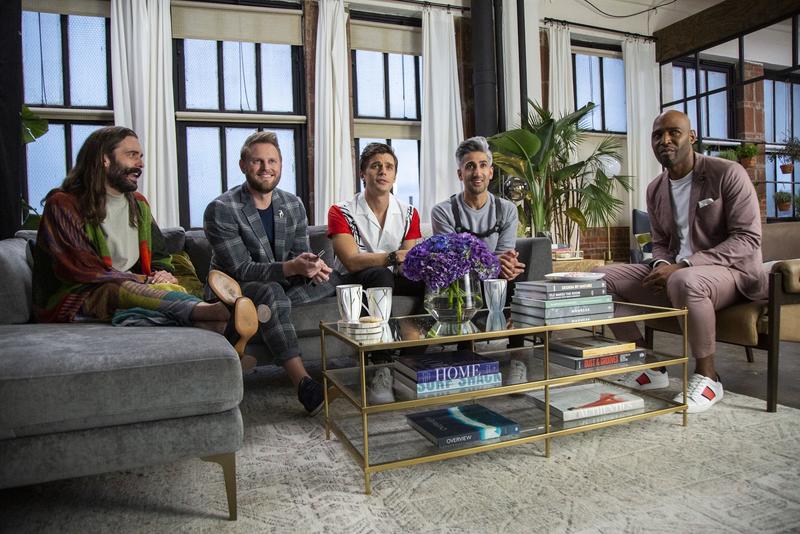 Christopher Smith, courtesy of Netflix
Queer Eye season three dropped Friday, and the Fab Five's loft consists solely of West Elm product, reported Furniture Today. Every rug that guest star French bulldog Bruley sits on, each sofa and chair that Jonathan Van Ness, Karamo Brown, Antoni Porowski, Tan France and Bobby Berk chill out on all came from the U.S.-based furniture brand. "Creating different vignettes throughout the room in a cohesive color palette allows me to define the different spaces without having them feel separate from each other," said Berk, who designed the space.
BUSINESS NEWS
Serta Simmons Bedding will lay off more than 160 employees in a corporate restructuring, reported Furniture Today. Though "industry sources" said sales representatives will be let go, SSB would not provide details regarding function or brand. The Atlanta-based corporation also named Derek Miller as its new chief sales officer. Last fall, the company merged with digital startup Tuft & Needle to adapt its retail model.
Sandow-owned ThinkLab research initiatives were previewed at Interior Design magazine's 2019 Giants Conference, reported the Sandow publication. "We like to say we're designers who think like researchers and researchers who think like designers," said Amanda Schneider, ThinkLab president. "We track trends. … We're doing product research, and [also have] our own process evolution.
LAUNCHES, COLLABORATIONS AND PARTNERSHIPS
New York–based studio Apparatus debuts Isfahan, a new textiles collection made in partnership with French fabrics brand Pierre Frey.
Eighteen startups were welcomed into IKEA's 2019 Bootcamp, six of which are from the U.S. Noteworthy among the American bunch were Fernish, a digital rental furnishings service, and Bumblebee Spaces, which uses robotics to improve home organization.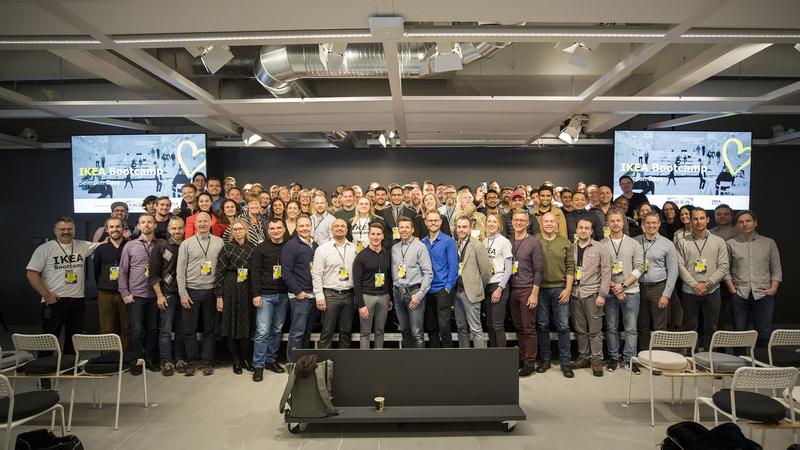 In other IKEA news, the brand has turned recycled furniture into homes for animals in London borough Greenwich, reported Fast Company. Titled the Wildhomes for Wildlife, the project upcycles IKEA tables, lamps and chairs into what FC writer Jesus Diaz describes as "a variety of beautiful lairs and nests for all kinds of animals, from birds and bats to bees and squirrels." Among the artists who designed homes were Hattie Newman, Supermundane, Adam Nathaniel Furman, and architecture firm Studio Weave.
Humanscale is collaborating with the Chicago and Wisconsin–based contract furniture consultancy Ruder Group to enhance its ability to produce minimalistic, holistic workspace designs.
RECOMMENDED READING
Excerpting an equally fun and informative read, Fast Company reported, "Consult this handy chart to see if you are an ***hole designer." How to Do Great Work Without Being an Asshole, a new nonfiction classic, "is a practical, illustrated guide that does exactly what the title suggests," reported Diaz.
Business of Fashion dove deep into how big retailers are selling sustainability. "A host of department stores and e-commerce sites are jumping onboard the sustainability boom," reported Sarah Kent. "Of course, retailers' motivations aren't entirely altruistic. Sustainability is potentially big business and a growing body of evidence shows embracing the concept can draw in younger customers. … Nine out of 10 Generation Z consumers believe companies have a responsibility to address environmental and social issues." The retail industry's last major effort toward sustainability was in the late 2000s, but was unfortunately derailed by the recession. And though ethical practices seem to be spiking, as a priority, they remain secondary to aesthetics.
CUE THE APPLAUSE
Florida State University professor Lisa Waxman, chair of the interior architecture and design department, received the Arnold P. Friedmann Educator of Distinction Award. Waxman is the eighth in the history of the organization to earn the recognition.
Fort Lauderdale, Florida–based Allied Kitchen & Bath celebrates its 35th anniversary this year. The brand has 65 employees and two showrooms.
New York–based architecture and design firm Ismael Leyva Architects received the 2019 Interior Design of the Year award at the New York Build Expo, recognized by the NYCCA.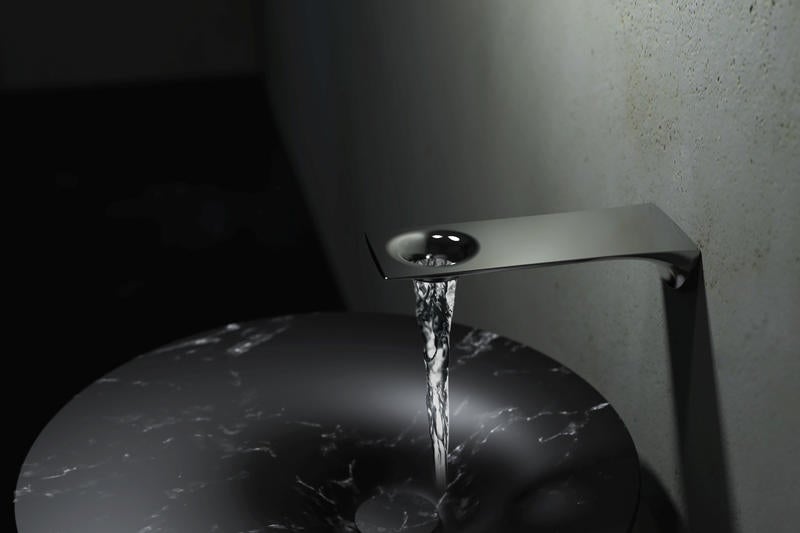 The American Standard and DXV brands were recognized recently. The Beale MeasureFill Touch kitchen faucet received an iF Design award, and DXV's latest 3-D-printed faucet won Best of Show at the Best of KBIS awards.
The Institute of Classical Architecture & Art's Southeast chapter named recipients for its 13th annual Shutze Awards earlier this month. Among this year's winners were South Carolina–based Tammy Connor Interior Design, Alabama-based Ashley Gilbreath Interior Design, and Florida-based Reinaldo M. Hernandez.
The National Council of Architectural Registration Boards will celebrate its 100th anniversary on May 2.