Last week, e-tailer turned retailer Tuft & Needle finalized its merger with Serta Simmons Bedding, the largest bedding manufacturer in the U.S., and officially joined SSB's portfolio of legacy brands such as Serta, Tomorrow, Simmons and Beautyrest. While it's not often that a smaller company merges with an industry giant, Tuft & Needle came to the table with a track record of shaking up tradition.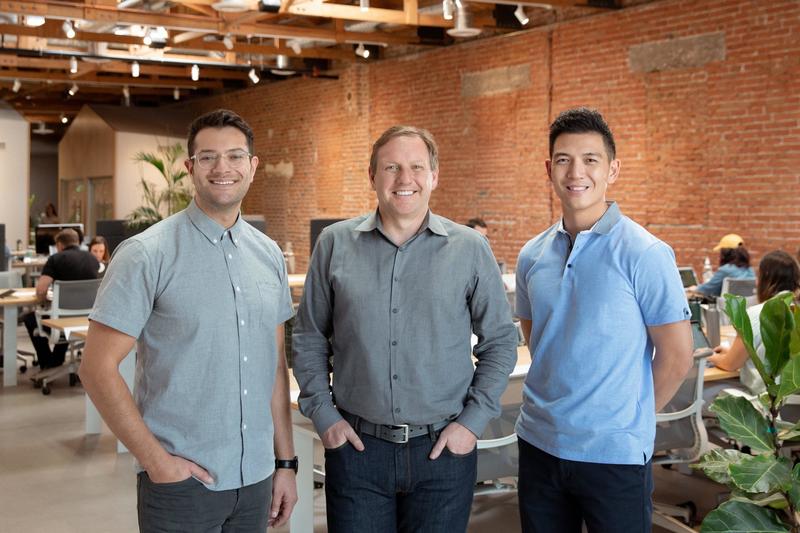 Courtesy of Tuft & Needle
The company's origin story is, on its face, is typical of e-commerce disruptors: Shortly after their wedding, Tuft & Needle founder JT Marino and his wife went mattress shopping. They dropped a substantial amount of change—about $3,000—and had a horrible experience. Fast-forward to 2012, when Marino and his co-founder, Daehee Park, created a "hate list" of things they wanted to change about the mattress industry, launched a trial website to gauge interest, invested $6,000 out-of-pocket—and had their first transaction within 15 minutes of being advertised on Google. Four years later, Tuft & Needle opened its first brick-and-mortar in San Francisco. Now, it has four stores, with a fifth opening this December.
What's not so typical is the founders' commitment to bootstrapping the company. "We've declined bringing in any private equity, venture capital, or anything like that, because we wanted to make sure that when we made a decision, it would be customer first, not shareholder first," Marino tells Business of Home.
Now, they are bringing their consumer-centric strategy to SSB: "Change the mattress industry by taking care of people," says Marino of their guiding mission. "It's simple, but that's what disruption is all about." Not only is the brand continuing to influence its competitors from the outside (according to Reuters, after being "squeezed by online upstarts including Casper," retailer Mattress Firm may file for bankruptcy this week), Marino and Park are making change from the inside. As part of the merger, both netted executive-level roles at SSB—Marino as chief strategy officer and Park as chief growth officer—and are tasked with guiding the legacy company's portfolio of brands to follow Tuft & Needle's enterprising model.
"It's a huge responsibility," says Marino. "The biggest mattress company and the original disruptor have come together to form a new company. … [Park and I] will not consider ourselves done until the industry is completely rewritten." The pair will use Tuft & Needle's database of consumer feedback and market research to implement large-scale changes that will help the SSB brands "evolve to blowing customers' minds," he says—and match Tuft & Needle's low return rate and high customer satisfaction. "You just have to get out of the way and let consumers shop."
One of Marino and Park's first to-dos is helping customers find legacy stores. "These older stores, they don't know how to drive traffic to them. So that's step one: Let people find them," explains Marino. "People don't drive around looking for references anymore. They open up their phone and look it up on Yelp or Google."
Tuft & Needle is "just going to continue to grow," says Marino. "We have over a million people sleeping on our mattresses. It'd be a huge waste of our time to change anything about Tuft & Needle that our customers love. That'd be a major mistake, and we would not have done this deal if that was a possibility. We did this deal because we can change the industry at scale now."