Some hotels used to say that they were your "home away from home"—little did they know how true that would turn out to be. One of the hottest happenings in the hospitality business today is home furnishings brands moving into the lodging space, be it as design sources, partners or full-blown property owners. On both the retail and supply side of the food chain, brands like Muji, West Elm, RH, Shinola and Armani are all jumping into the hotel business. Some are already open; others plan to get there later this year. The common theme in virtually all of these new hotels is the use of a specific brand to set the design aesthetic for the property.

From Philippe Starck and Kelly Wearstler to, more recently, Roman and Williams Guild, interior designers have always crossed over into the hospitality world. But what we're seeing now represents something else entirely, motivated by the notion that you might stay in one of these properties and love the furnishings so much that you run right to the store to get the look for your own home. At least that's the theory.

At the start of this hotel-as-home trend, that was the basic idea. When W Hotels and its sister brand Westin first began selling some of the products in their hotels, they supplied a catalog right in the room to make ordering quick work, even in pre-internet commerce days. Westin then even took the concept further, offering its Heavenly Bed for sale at Nordstrom for years. Today, offering the mattress, pillows or bathrobe for sale connotes a sense of quality and luxury—and has become a service employed by most major hotel chains on the higher end of the spectrum.

It wasn't until 2004 that designer labels got into the hotel business, when Bulgari opened its first location in its hometown of Milan. Other Italian labels quickly jumped on the trend—including Armani, which in 2009 became the first brand with a true home furnishings presence (Armani Casa) to open a hotel in Dubai. The latest international player getting into the business is, of all brands, Muji, the minimalist Japanese retailer best known for its Zen aesthetic on everything from notepads and housewares to size-zero tops. Last year, the company opened two hotels in China—in Beijing and Shenzhen—which will soon be joined by a third location in the thriving Ginza district of Tokyo, Japan. The new hotel, with 79 rooms located on top of a multi-floor Muji store, will feature a full complement of the company's products in rooms ranging from a miniscule 150 square feet up to more than 550 square feet.

On this side of the Atlantic, things moved a little slower. It's known that in the early 2000s, Ralph Lauren had a secret internal team working on a Polo-branded hotel, but the project never went beyond the planning stage. Things have picked up more recently—sort of. In 2016, West Elm announced it was getting into the hospitality business with six locations planned: Detroit; Indianapolis; Minneapolis; Oakland, California; Portland, Maine; and Savannah, Georgia. "After 26 consecutive quarters of double-digit comparative growth, including our successful entry into the commercial furnishings market with West Elm Workspace, we've created an active bond with our customers that can extend beyond home and work," said Jim Brett, who was president of the brand at the time of the announcement. (Brett was subsequently tapped to rescue fashion retailer J.Crew in June 2017; he stepped down from the role in November 2018.)
While West Elm targeted 2018, then early 2019, as an opening date for its first hotel projects, the company has recently been quiet on its progress; an Indianapolis Monthly feature from last October suggests the Indy location will be the first to open in 2020. (Its partner on the program is hotel operator DDK.)

All of the delays have cost West Elm its claim on being the first out of the U.S. gate: Detroit retro brand Shinola opened its first location in its home city in January. The 129-room property is in the historic Woodward neighborhood and melds together two restored buildings with three new ones to offer what it calls "a completely original hospitality experience." While Shinola does not sell furniture, the rooms include an array of its products, including audio, textiles and scents.

The RH Guesthouse, located around the corner from the retailer's new Meatpacking District location in New York, is set to open later this year but will take a different tact. In an interview with Business of Home earlier this year, company president Gary Friedman said the hotel will feature little or no actual RH product inside: "People think, 'Oh, it'll be a showroom for your products,' and we go, 'No, we already have those.' I mean, there might be a couple of sconce lights that we carry but even the bed—I'm going to purposely design a bed for the Guesthouse that we don't sell." For Friedman, the hotel is more than just a sleep-in store. "It's going to be a super-exclusive, personal space, and we're not going to try peddle any furniture. That's too obvious. It's really about positioning RH as a thought leader, a taste leader, a creative leader in the industry."

Whatever the product and branding strategy, these new hospitality properties clearly are designed to enhance the overall profile and positioning of the furnishings brand. You may be able to check out of these hotels—but they're hoping you check in to their store the next time you get ready to do some home decor shopping.
____________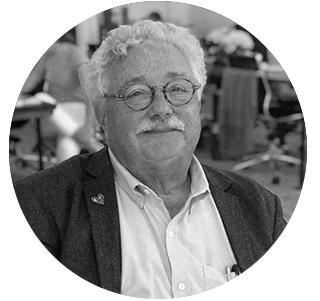 Warren Shoulberg is the former editor in chief for several leading B2B publications. He has been a guest lecturer at the Columbia University Graduate School of Business; received honors from the International Furnishings and Design Association and the Fashion Institute of Technology; and been cited by The Wall Street Journal, The New York Times, The Washington Post, CNN and other media as a leading industry expert. He was also a guest on the BOH podcast, and his Retail Watch columns offer deep industry insights on major markets and product categories.
Homepage photo: A model West Elm hotel room, courtesy of West Elm