When, a decade ago, a new wave of home furnishings retailers emerged that came to be known as "lifestyle" stores (Pottery Barn, Crate & Barrel and the like), one of the core principles of their merchandising strategies was that the store was the brand. Until now, that is.
These retailers have long espoused that most, if not all, of the merchandise available at the store be branded with the retailer's name—and most critically, only available through the brand's sales channels. There were occasional lapses in that positioning (Crate & Barrel, for instance, has always sold kitchen goods by other manufacturers, particularly small appliances), but for the most part, these retailers adhered to the store-as-brand merchandising theme.
In a significant strategy change over the past 12 to 24 months, the majority of retailers in this channel have broken stride and brought in product programs with outside brands. Some are limited runs, only available for short periods of time. Others are designed to be ongoing fixtures in the brands' overall merchandising strategies. Either way, this represents a major shift in how these stores interface with their customers—not to mention how they develop and produce the products.
Consider these recent developments at stores in this channel:
Pottery Barn: The Harry Potter collection was introduced in fall 2017 and may be the most ambitious third-party branded collection—and one of the few based on a pop culture phenomenon rather than a designer or celebrity. Products are centered on tabletop goods in Pottery Barn stores, but extend into soft goods and accessories at sister stores Pottery Barn Kids, PBTeen and the Williams-Sonoma kitchen stores. Pottery Barn calls these partnerships "collaborations," and they now sell several such programs, the newest being from bridal designer Monique Lhuillier. Others include a barware program from mixologist Charles Joly and textiles and decorative accessories from designers Emily Current and Meritt Elliott.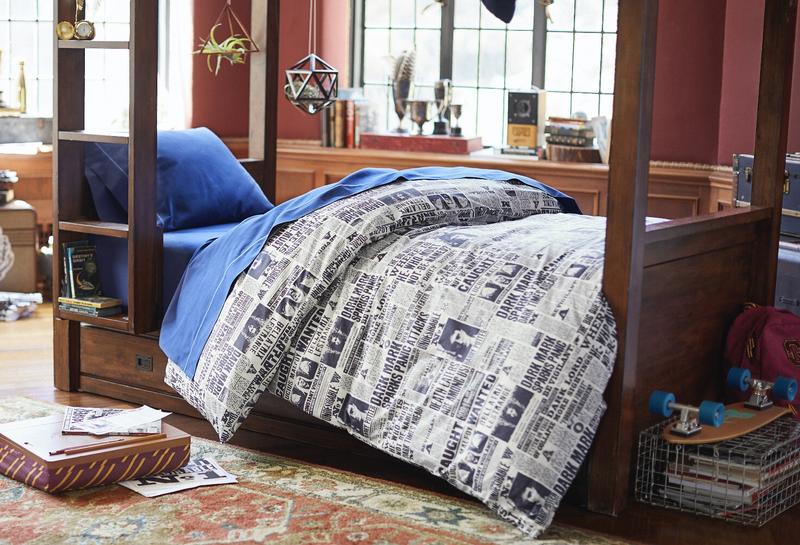 West Elm: The company, like sister brand Pottery Barn, has aggressively moved into this space. In 2016, it became the first physical retailer to sell Casper mattresses—then moved onto another bedding brand, Leesa, when Casper shifted its line to Target the following year. But tabletop and kitchen are the areas where West Elm has truly embraced third-party brands, with a product assortment ranging from niche label Fishs Eddy to more traditional names like Dansk, Anchor Hocking and GreenPan.
West Elm has also been in the vanguard of localized collections, with a small offering of products from local artisans and craftsmen in each of its stores, some of which are also available online. And just this month, the brand announced a deal to be the exclusive retailer and supplier for the independent home accessories brand Good Thing, making the retailer the only place to buy the Scandinavian-inspired products—mimicking past arrangements the retailer worked out with other independent design studios like Goods That Matter and Dusen Dusen.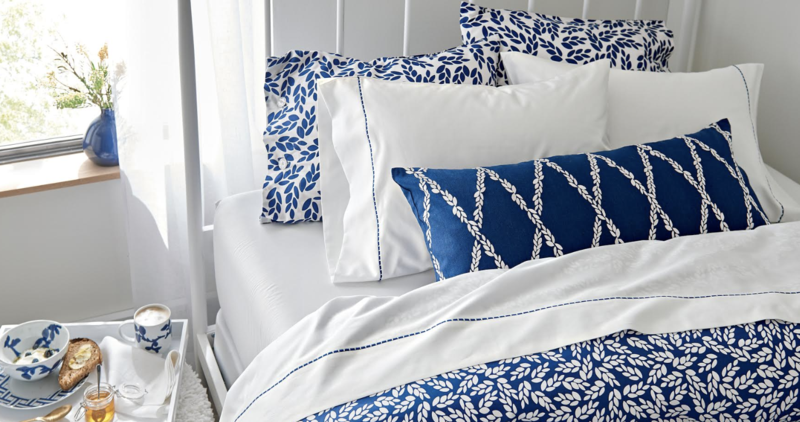 Crate & Barrel: This retailer, which many cite as the first true lifestyle store, has been behind the curve in adding third-party brands—perhaps by design, but possibly due to its own internal operations. Crate & Barrel has always featured a variety of houseware brands in its kitchen assortments, from small appliances to cookware and gadgets, but has been much more proprietary in its furniture, tabletop and home decor categories. (There have been exceptions, most notably in its limited bed and bath offerings, which have been anchored by the Scandinavian brand Marimekko for several decades.)
But that may finally be changing. Earlier this month, Crate introduced new collections from two high-profile outside brands. The first was Draper James, the Southern-tinged label created by actress Reese Witherspoon and previously only available primarily at her own store and website, with initial offerings focused around bedding. The second launch comes from a different generation—a collection of wall decor featuring album covers, portraits and artwork from The Beatles. The 21-piece program is not identified as a limited edition, so it may have a long run at the retailer … if it appeals to the store's increasingly millennial customer base.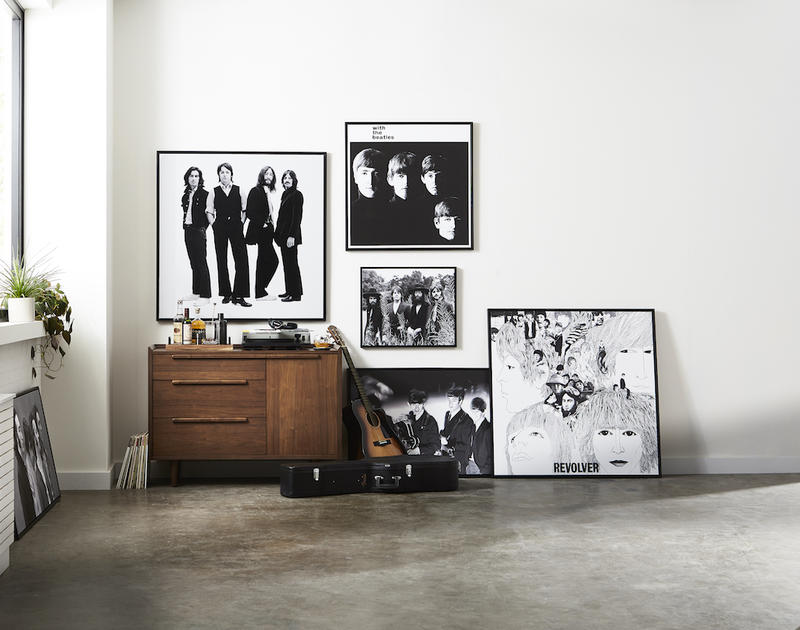 Courtesy of Crate & Barrel
CB2: Like its big brother, this Crate spin-off was MIA for several years, closing stores and treading the proverbial design waters as it shuffled through a series of managers. But that came to an abrupt (and positive) end 15 months ago when the retailer introduced the first of what seems to be a series of limited-edition "capsule" programs. First up was a small collection with trendy Los Angeles retailer Fred Segal that focused on furniture and decor.
That was followed up last fall with a similar collection from Gwyneth Paltrow's attention-getting (but controversial) Goop brand. Products from both programs are still available on the CB2 site, indicating they may break the strict definition of "capsule" as interpreted by the fashion apparel business. And it's worth noting that both CB2 and Crate & Barrel also quietly highlight their own in-house and outside product designers—artists and designers who aren't necessarily selling products under their own name, but are part of the retailer's backstory.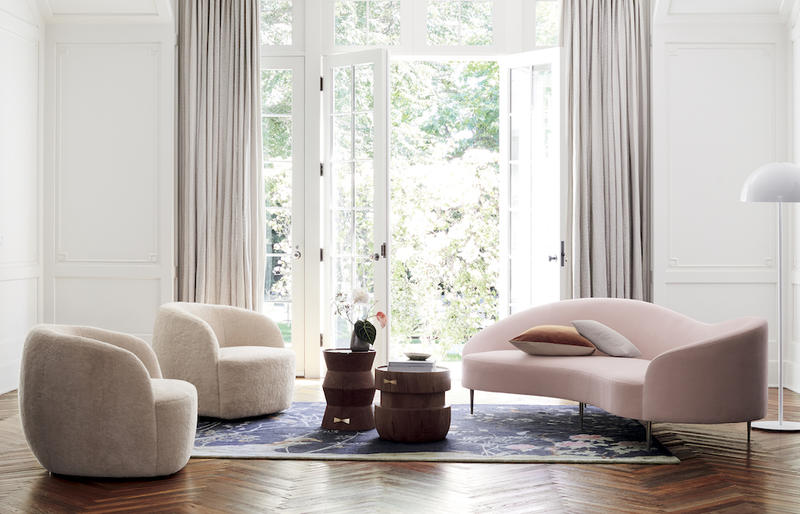 RH: Under its current merchandising strategy, third-party brands are somewhat limited at this upscale retailer. While it too features the names and stories of some of its product designers, the company's offerings are not all branded as such on the floor or online. Notable exceptions include the high-end floor coverings program under well-known carpet and rug guru Ben Soleimani and a wall art collection from actress and art aficionado Portia de Rossi under her brand name, General Public. Otherwise, RH has consistently focused on its own brand, bucking the trend within this channel … as it often does.

IKEA: The third-party branding movement has even penetrated this bastion of in-house branding, long known for hard-to-pronounce Swedish product names—not to mention meatballs. The retailer has recently opened up its floor to outside names, teaming up with British designer Tom Dixon for a small collection of living and bedroom furniture. Next up is a line of audio speakers with consumer electronics company Sonos, which was first announced in 2017 and is expected to debut sometime this year.
All of this activity begs the question: Why? If lifestyle stores have prospered at least partially because of their single-minded branding and exclusive merchandise, why fix something that's not broken? Taking into account that most of these new collections remain proprietary to these brands, the phenomenon can largely be explained by the same factor currently driving so much of home furnishings retailing: the internet. Shoppers are just as likely to search for a brand as a store, so multiplying the ways to reach a retailer's selling page is important. And you can't discount the competition from broad-based retailers like Target, Kohl's and Macy's, which have long featured—and often captured—third-party brands for collaborations that have become more high-profile in recent years.

However you size up this trend, one thing is clear: Any talk of emerging shopping generations' disdain for branded goods is just plain off-base. Young consumers may not want the brands their parents had, but they most certainly want brands. And so the lifestyle stores are discovering one of the basic tenets of modern merchandising: If one brand is good, several must be better.
____________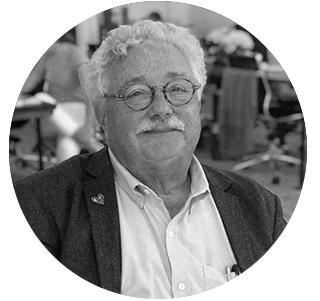 Warren Shoulberg is the former editor in chief for several leading B2B publications. He has been a guest lecturer at the Columbia University Graduate School of Business; received honors from the International Furnishings and Design Association and the Fashion Institute of Technology; and been cited by The Wall Street Journal, The New York Times, The Washington Post, CNN and other media as a leading industry expert. He was also a guest on the BOH podcast, and his Retail Watch columns offer deep industry insights on major markets and product categories.