Reese Witherspoon is the antithesis of Gwyneth Paltrow. Well, kind of. They're both blond, blue-eyed, talented actresses. But whereas Paltrow and Goop have been called aspirational from head to, let's say, the arches of her feet, Witherspoon and Draper James are more relatable—by design.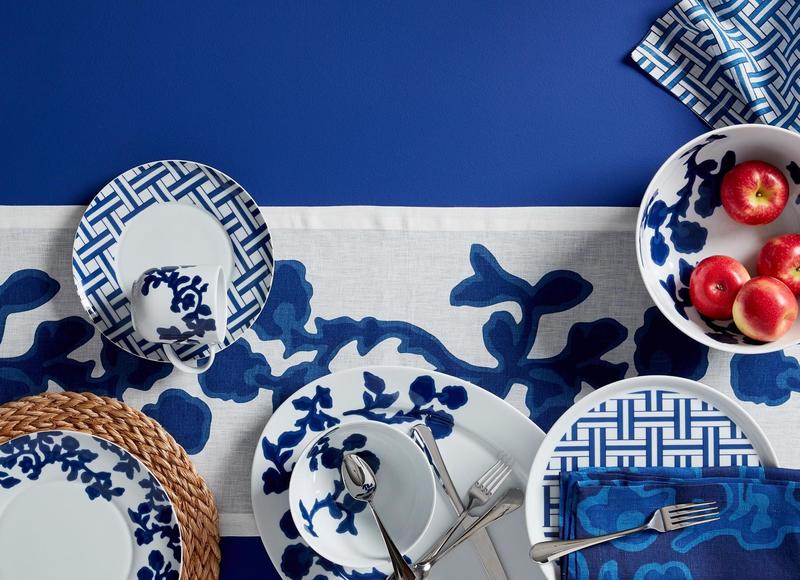 "You don't think I cook, do you?" she said to close out a 30-second promotional video for Indigo Vine, Draper James' latest collection with Crate and Barrel. Her family's dinner—pizza—had just been delivered.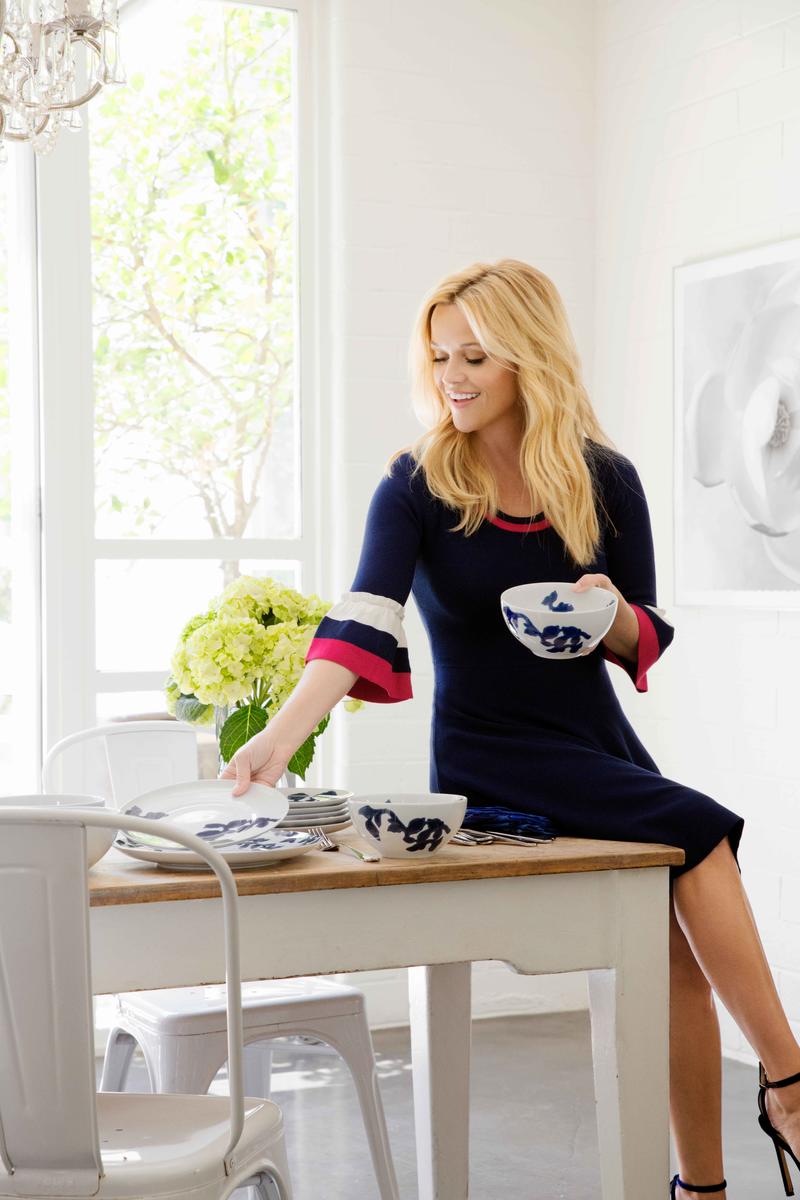 Witherspoon's tabletop was been decked out with a navy and white floral array of serving trays, salad bowls, cloth napkins and dinnerware from her latest line. Indigo Vine's price range for the 12-piece collection is between $15 to $60. "I happen to think that family dinner is pretty special," Witherspoon said in the trailer. "Use the pretty dishes. Why not?"
"We're thrilled to continue our partnership with Draper James through this second co-designed collection," says Crate and Barrel's president and chief merchandising officer, Steve Woodward. "For fall, we really wanted to design something with Draper James that would appeal to both classic and contemporary tastes. The Indigo Vine dinnerware collection truly celebrates both brands' love for entertaining, and is perfect for all occasions."
As of earlier this week, Indigo Vine is available both in Crate and Barrel stores and online, as well as some Draper James stores and its website. This is Draper James' second fall collection with the home accessories brand, following the debut of their partnership last October. Earlier collections include summer porch party-inspired sets of dishes and textiles, and doggy-embellished mugs, coasters, dishes and other gifts.
Witherspoon founded the Southern-inspired fashion and home brand in 2015, naming it after her grandparents Dorothea Draper and William James Witherspoon as an homage to both her family and her Southern roots.