Crate and Barrel has named A-list actress and entrepreneur Reese Witherspoon its newest brand ambassador. Since founding lifestyle brand Draper James in 2015, Witherspoon has become an authority for Southern-inspired style in fashion and home decor.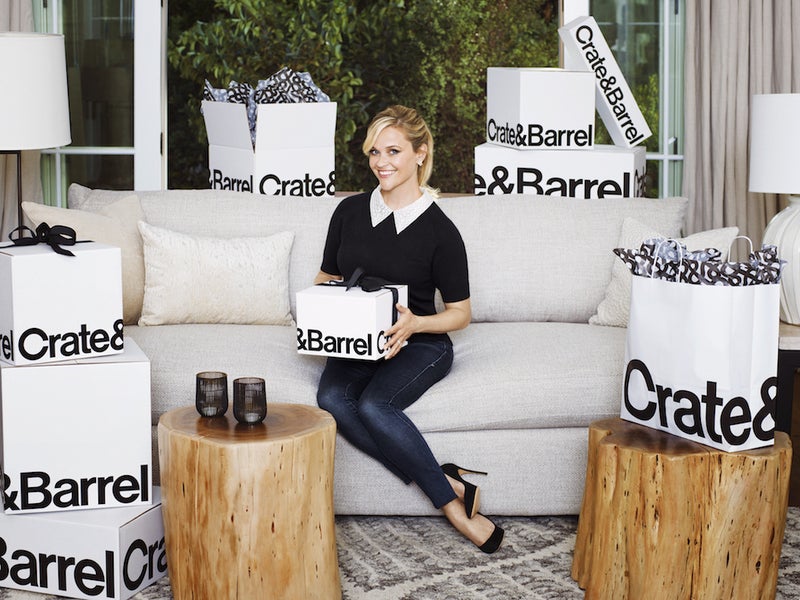 "We are honored to work with Reese, who expresses so many of the best qualities of our brand—style, warmth and optimism," says Steve Woodward, president of Crate and Barrel. "Reese has shown the world she has an eye for design, and we're thrilled for her to showcase that as an ambassador for the company."
The partnership kicks off this holiday season, as Crate and Barrel will feature gifts from Draper James in stores and online. The selection includes doggy-embellished mugs, coasters, appetizer plates and a tray. Reese will also be sharing her favorite Crate and Barrel products in the home design retailer's holiday commercial campaign.
The partnership has long-term plans as well. Crate and Barrel and Witherspoon's Draper James brand will release co-designed collections for spring and summer 2018.