Partners in life and love Nate Berkus and Jeremiah Brent have teamed up on a collection for Living Spaces based on their travels, collectibles—and certain design movements.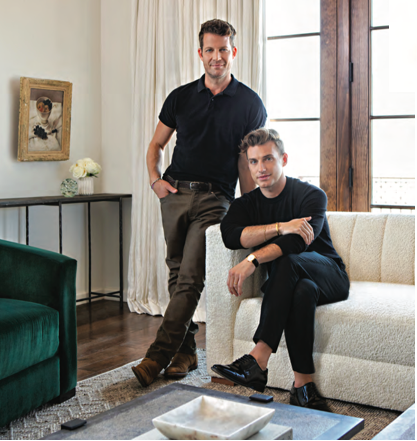 Courtesy of Living Spaces
Among the items, which debuted earlier this month, are a range of sofas, sectionals, upholstered chairs and accessories. Take the Gwen Sofa and Chair, which the pair say are "inspired by the modern architectural works of Zaha Hadid—'Queen of the Curve'—and Santiago Calatrava, whose structures are heavily influenced by sculpture and movement," or the orange Soane Sectional, which they say "evokes the wild and whimsical style of the 1960s. Especially in this bold color, which is a risk—but one definitely worth taking. With its tight back and curved shape, this piece could work beautifully in a modern or traditional space."
"Our partnership with Living Spaces is rooted in designing spaces that people can live comfortably in; because of the sheer inventory and approachable price points, there's so many ways we're able to design a space that can suit various lifestyles," says the design duo. "We are excited to connect people to the emotional side of building a home."
Launched September 12, the Nate + Jeremiah for Living Spaces upholstery collection is available now.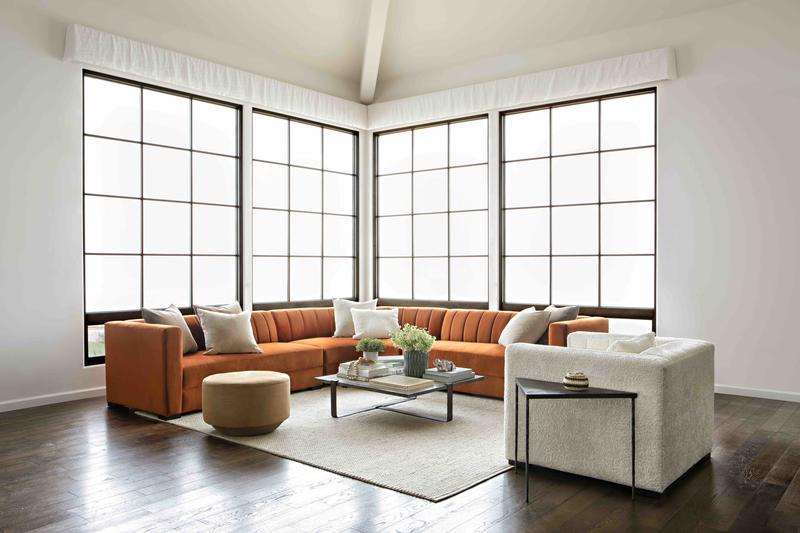 Courtesy of Living Spaces
Says the brand, "Each piece is designed to be mixed with what home owners already have and love, and ultimately, help create rooms that have the power to tell a story. Marrying great design and value, the collection exemplifies both Living Spaces and Nate and Jeremiah's shared belief that high design should be available at affordable price points."