A new bedding company powered by Walmart, Allswellhome.com, has debuted with what the major retailer calls a female focus. It's also joining the bandwagon of online mattress retailers, offering a newly renamed king bed called The Supreme Queen as part of a line of mattresses and bedding.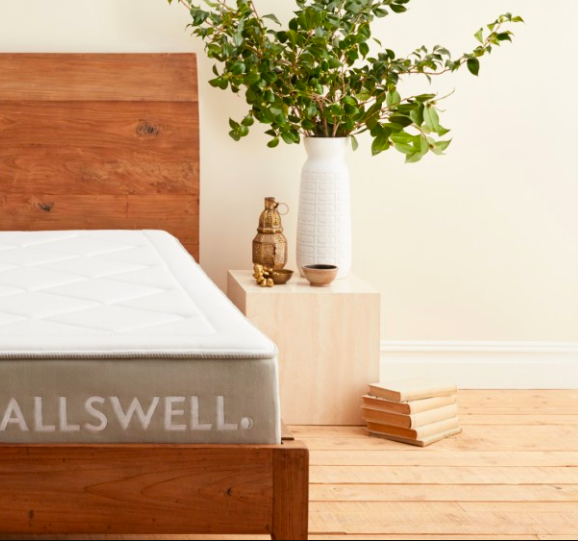 Sold only on the site, the inaugural collection includes two mattresses (The Softer One and The Firmer One) as well as four limited-edition bedding sets designed in part with HGTV host Genevieve Gorder, blogger and clothing designer Rachel Parcell of Pink Peonies, designer Jeremiah Brent of TLC, and Athena Calderone, entertaining expert from EyeSwoon.
"We've come a long way from plastic slip covers and the 'good china,'" writes Allswellhome.com's president, Arlyn Davich, of the brand's mission. "The kitchen used to be hidden; now it's open for all friends and family to see. The bedroom was off-limits to guests; now it's where work gets done and the family hangs out. The rules are no more. The modern home reflects modern values; personal by definition. Allswell is about helping you live your values at home."
The brand takes its name from market research conversations with women about the concept of home. "We heard loud and clear that people craved the ability to feel that all is well in the world—both on the days when the stars aligned and through life's tougher moments," says Davich.
Allswell is offering customers a 100-day trial of the mattresses; it won't charge for returns. It will also offer an option of either standard ground shipping or white glove delivery.
"Women aspire to have a beautiful, well-designed home, and not just a comfortable mattress. Now women don't have to choose form or function, and they can have it all in a few clicks."