File this under the latest resimercial news: Bolia, the modern Danish furniture designer and maker, and Steelcase announced their strategy to bring their work to the North America and Asia. A line of sofas, armchairs and tables will be available to customers throughout the Americas this fall and Asia Pacific starting early next year.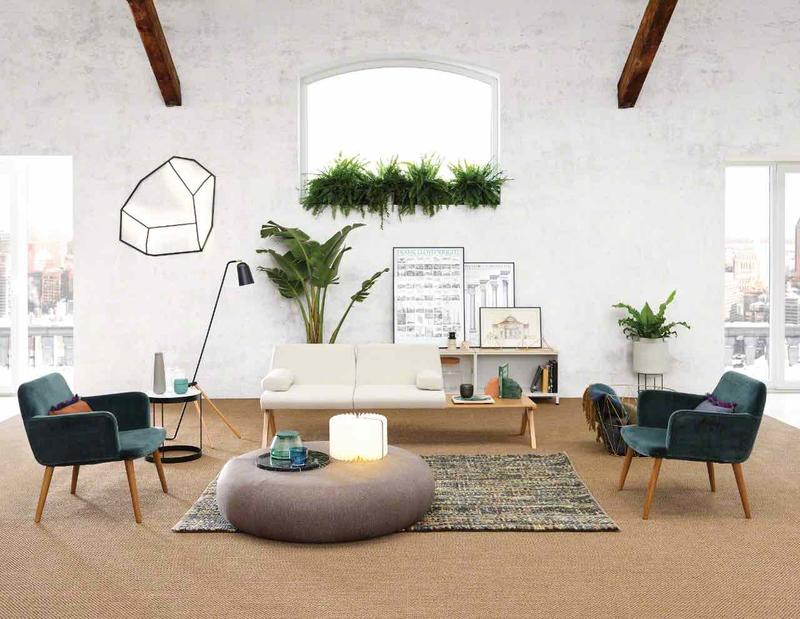 Courtesy of Bolia and Steelcase
It's not the first brand to partner with Steelcase. Earlier this spring, West Elm joined forces on workplace furniture to be made available via Steelcase's network of U.S. and Canadian dealers by the end of this year. (At the time, Cheryl Carpenter, vice president at West Elm, said: "We are connected to our consumer every day, and have a deep understanding of their preferences, from lifestyle to workstyle. Together with Steelcase, we will create customer experiences that leverage our differentiated residential design, shared commitment to world-class innovation, and Steelcase's industry-leading workplace expertise.")
"Since we launched our relationship with Bolia in Europe last year, we've heard from architects, designers and clients that are eager to have access to their furnishings in North America and Asia Pacific. We're thrilled to bring the superior craftsmanship, creative excellence, sophistication and beauty of Bolia products to more workplaces around the world," said Allan Smith, vice president of global marketing for Steelcase. "This expanded relationship provides our customers with convenient access to a breadth of design choices, supported by reliable, commercial distribution."
The Bolia brand's products are currently available via its design stores located in Denmark, France, Germany, Norway, Sweden, Holland, Belgium, Austria and Switzerland with online sales to all EU countries. Among Steelcase's brands are Coalesse, Designtex, PolyVision, AMQ and Turnstone; it distributes globally via its 800-plus Steelcase dealer locations.
"We're incredibly excited about this extended relationship with Steelcase that brings the best of our new Scandinavian designs to more offices around the world," said Lars Lyse Hansen, Bolia's CEO. "Creativity is at the heart of our unique collections. Together with Steelcase, we're creating inspiring places to work around the globe."