If you've scrolled through Instagram lately, you may have run across "Doobs"—the 6-inch 3-D replicas of designers ranked on Elle Decor's 2018 A-List. The photo-realistic figures (made by tech company Doob) were photographed for the magazine's annual A-List issue. That's one way of gathering everyone under one roof!
The first list of its kind under editor in chief Whitney Robinson, the lineup spans four new categories, including The Noobs, featuring 20 rising talents like India Mahdavi, Francis Kéré, Sara Gilbane, Nick Olsen and Ryan Korban; Diminutive Duos, which includes Ariel Ashe and Reinaldo Leandro of Ashe + Leandro and George Yabu and Glenn Pushelberg of Yabu Pushelberg; Grand Masters, with the likes of Peter Marino, Charlotte Moss and Bunny Williams; and A-List All-Stars, including Kelly Wearstler, Nate Berkus, Thom Filicia and others.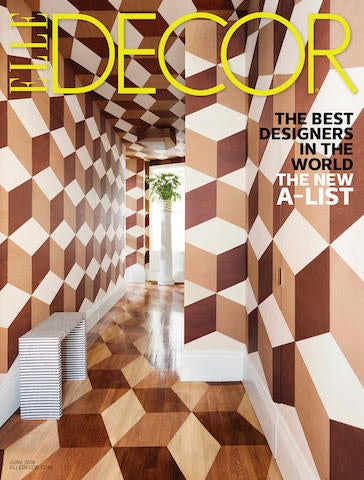 The June A-List issue will appear on newsstands May 15, and the 131 showcased designers will be celebrated on June 6 at Hudson Yards in New York. Designers will receive their Doobs that evening as well.
Back to the actual designers... One of the Noobs, Mahdavi, "has a lot in common with Henri Matisse," says the magazine. "Like a fauvist, the Paris-based designer and architect uses rich, complementary colors in both her commercial and residential projects to immediately elicit a layered—mostly giddy—response from visitors. She creates worlds that are uncanny: They feel familiar, but are at the same time completely alien. Recently, she created collections for Pierre Frey and Bisazza and opened the much-feted Ladurée salon de thé in Tokyo."
International designers make an appearance on the list as well: Milan-based Roberto Peregalli and Laura Sartori Rimini (aka Studio Peregalli), who have done New York apartments for Hamish Bowles and Rachel Feinstein and John Currin, "specialize in baronial rooms that are steeped in history without being tied to any particular period," says Elle Decor. "They fashion dramatic spaces that interpret the past without living in it, working with salvaged fragments and highly skilled artisans." Another Italian on the list, Achille Salvagni, is noted for his "choice of aerials—onyx, bronze, and gold—as well as the world-class artisans who craft his pieces." Also making the cut is London-based designer Alidad, known as the youngest departmental director for Islamic works of art and textiles at Sotheby's.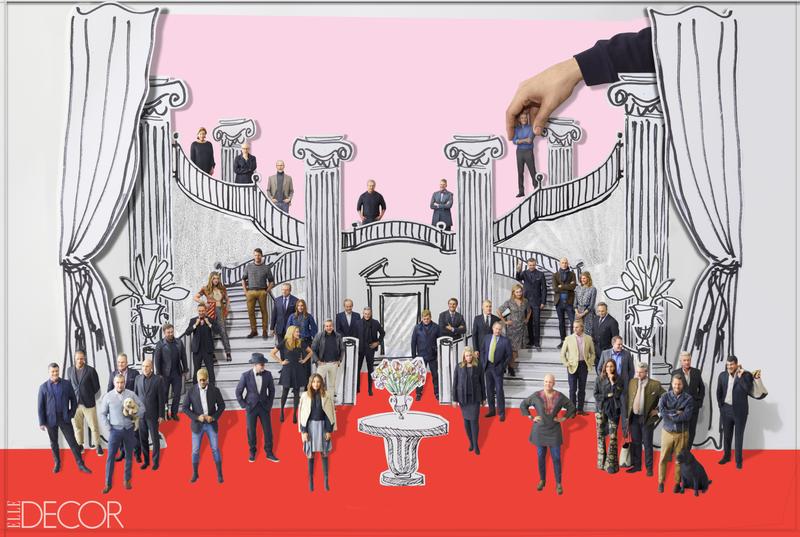 The issue, which features A-List designer David Kaihoi's East Village apartment entrance hall, also includes new contributors covering beats that are in keeping with Robinson's new focuses for the magazine: Jane Larkworthy on beauty, Claudia Mata on jewelry, Cara Barrett and Stephen Pulvirent on watches, Melissa Biggs Bradley on travel, and Adam Sachs delivering recipes with chef and longtime columnist Daniel Boulud.
Check out the full Elle Decor 2018 A-List.