​Andy Cohen's artfully layered lair is on the cover, a gathered collection of samples from the good life (exquisite jewelry from Lydia Courteille, glimpses of a Santorini escape, etc.) fill the pages, and Whitney Robinson, Elle Decor's recently named editor in chief, is on the masthead of the latest issue.
October is the first issue Robinson has worked on since he was officially added to the team on July 10, replacing Michael Boodro, who left the title in May. (Hearst says that each issue will continue to showcase the editor's vision, and the first one revealing his "complete vision" will arrive on newsstands in early 2018.)
Robinson, whose résumé includes roles like style director at Town & Country, deputy editor of the then-newly re-launched Metropolitan Home, and senior editor at Town & Country, answered some of EAL's burning questions.
Is general lifestyle, as opposed to design, going to be a larger focus for the magazine?

"Lifestyle" has become sort of a dirty word, and I don't know why. We know this from our own personal lives. What's the difference between the elements of a stylish life? You want delicious food, you want to entertain for friends, you want to [vacation well]. All that is, for me, endemic to the Elle Decor reader.

When the magazine is made in October 2017, it should look like it was made in October 2017.
The most important thing for me is that, when the magazine is made in October 2017, it should look like it was made in October 2017. The idea that you can come back to something six years, six months, six minutes, and say, "I remember when …"! That's the job of a magazine in the 21st century: to take all the incredible things out there and give it a [point of view]. Design, interiors, architecture, but also in food, travel, etcetera.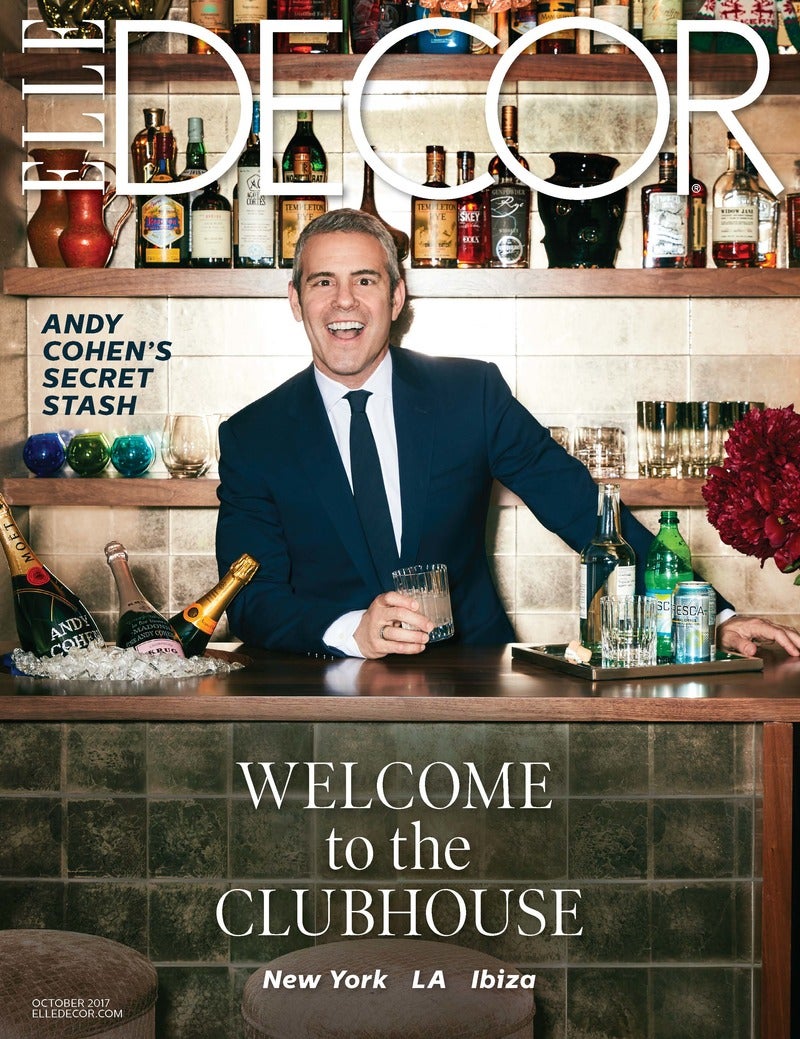 All these things we love to do play into a bigger, stylish life. They all showcase these wonderful elements. I don't see it so black-and-white. I see it as: I love design, I live design. It was my first love and first job. I was first a market editor at House Beautiful, and all my jobs have since then—while I've dabbled into fashion, covering politics and more news-oriented [subjects]—everything is always through the lens of design.
What are some of the brand's new interests, so to speak? This issue seems to have a particular focus on fine jewelry. Is that new for Elle Decor?
We do what feels right. Jewelry felt right at the time. I felt we needed to up the glamour quotient. Eight to 10 pages of travel/hotels are being added starting in October [because] one of the home trends of tomorrow is the hotels of today. How hospitality operates, it's always figuring out three, four, five years ahead of the curve, because they have to renovate on that kind of scale. Hotels immediately have a pride of place in the magazine. There are two new sections on travel that originated in October.

The heart, the sweat equity and the genius that goes into creating these magazines deserves to last longer than the month that is on the cover of the magazine.
Not For Sale, the magazine's new back page, will auction off artisans' priceless items to support charities of their choice. It debuted this month with Lindsey Adelman's brass candelabra. Tell us about the concept.
Not For Sale brings a socially conscious aspect to the magazine. It's an antidote to the commerciality of the rest of it. Partners being picked now for auction. Lindsey was like, "I adore this concept. I'm so excited about donating this piece to charity." [The page may include] something as small as a perfume, which we might see in an upcoming issue, or as big as a room or a bar or a designer's [services]. ... It hearkens back to the Nieman Marcus fantasy gifts.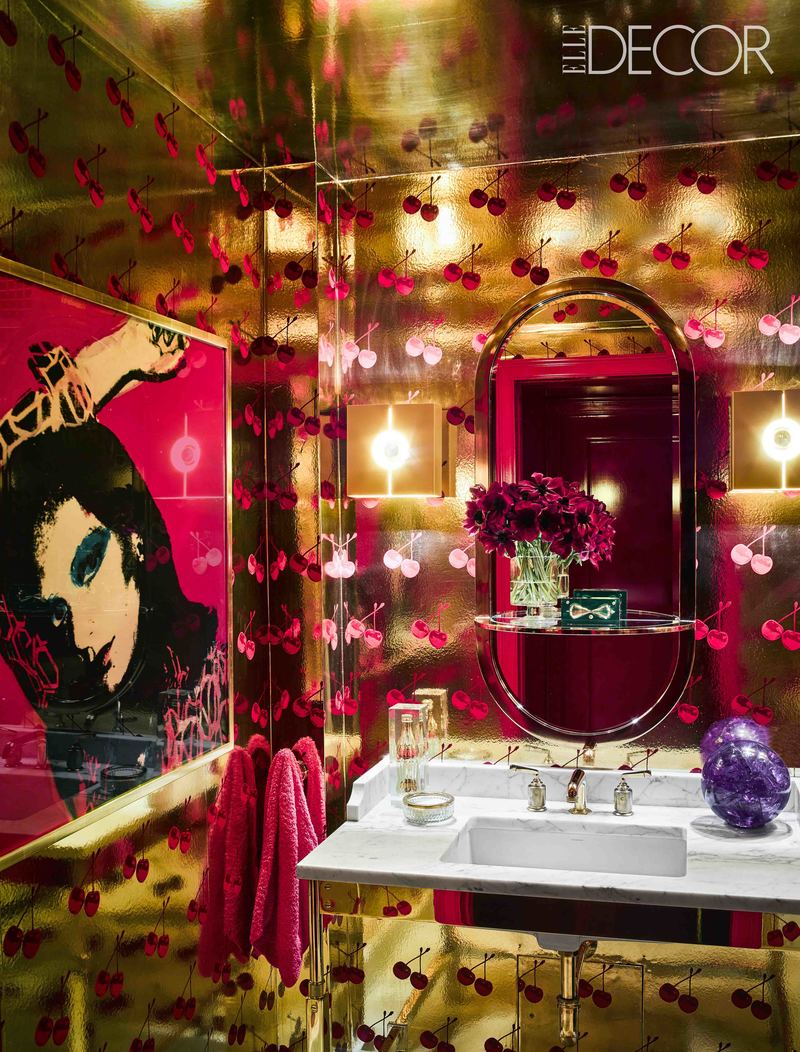 As an editor, what do you consider your superpower?
My gut, my intuition. I think that what happens is that we [those in their 30s] grew up without ubiquitous internet. We remember what it was like to be in the firmament of print. But we also grew up with technology. Not with skeptical eyes, but instead asking, "How can technology really help us?" I think about Elle Decor as a Venn diagram of many different aspects that come together: our Instagram, our website, our magazine. It's much bigger than just one print magazine, but a bigger brand franchise play that is actually global.
How do social media and trends play into what you do as an editor?
If you ask three different people, you'll get three different opinions. What illuminates for us, and what we have to take away from that [social-media] world, is that point of view is more than ever before. We pick something, go with it, and see what happens.
Dabbling in different things and playing a bit more, to excite and surprise people, is how you drive them back to picking up the magazine and having the most important placement on your coffee table. The heart, the sweat equity and the genius that goes into creating these magazines deserves to last longer than the month that is on the cover of the magazine.
I love making mistakes! I love the idea of, "This is what felt right at this time." There are too many moving parts in the world to predict everything.
Are other titles, like Architectural Digest, direct competition for Elle Decor?
I sort of have my blinders on. The person I compete most with is myself. I think that there's a lot of incredible things out there and I hope that there are incredible magazines with incredible points of view, and that people buy as many magazines as they possibly can.
Is your role to act as a tastemaker, setting the standard, or to serve as a journalist or storyteller?
Our job is as journalists first. Our job is to be reflective of what we see out there. I think—I hope!—that I've got good taste. Good taste is subjective in the 21st century. Person A, B and C will give different opinions. It's our job to say, "Here's what's out there. You choose!"
You might go gaga for Andy Cohen's living room. … Or, "That's not for me, but Alberto Pinto in Ibiza? That's for me: legendary, one of a kind, global tasteful decorating." ... Or maybe, "This is not for me, but, God, I really want that necklace!"
That's what we're trying to do: showing how we can look at the breadth of global design and pick what we think is the best. We're constantly asking, "Why? Why is this here and why is it here now, not six months ago?" Sometimes it's just because it's pretty. Sometimes there's this audible gasp. When you say "yummy," that's reason enough. "Yummy" will do really well.