The world's largest furniture retailer, IKEA, has partnered with British designer Tom Dixon to design a bed that "works harder." The Delaktig collection, which launches today in Europe, applies Dixon's signature extraordinary-for-everyday aesthetic to a transformable sofa bed.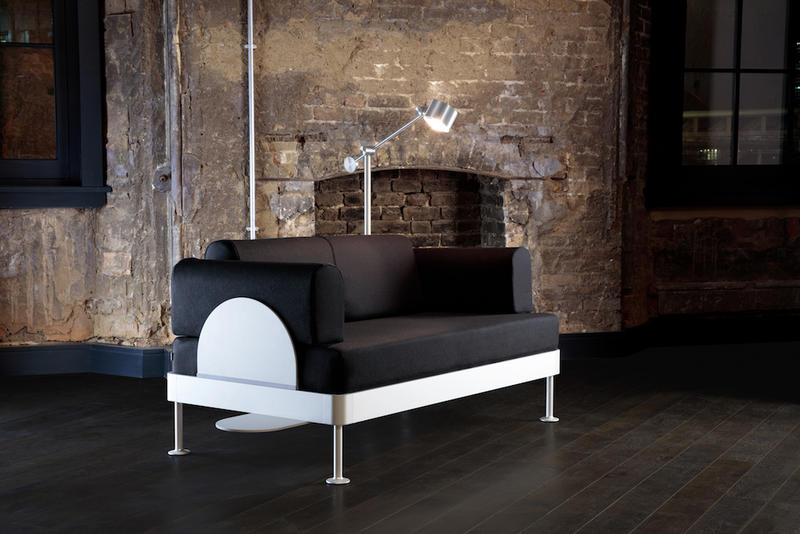 "Delaktig is an experiment that challenges the conventional methods of creation and distribution of furniture, and explores the notions of adaptability and future-proofing," says the designer.
In its simplest form, Delaktig is a single bed. Dixon's eye for engineered materiality reveals itself through the piece's aluminum frame, polished and anodized for a clean finish. Attach arms and a backrest and Delaktig transitions into a chaise longue or a three-seat sofa, respectively.
The lighting and furniture designer is no stranger to collaborations. Dixon has applied his creative direction to The Rug Company, a textiles collection at Barneys, and Milan Design Week vignette designs for Caesarstone. This latest foray is a departure for Dixon, though, as it appeals to the IKEA consumer with lower-cost offerings.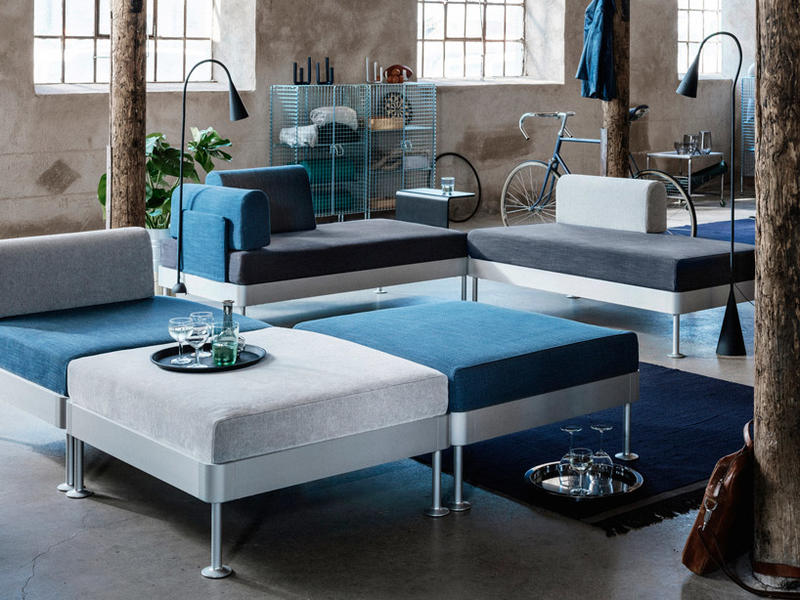 Also included in the Delaktig collection are a machinist-inspired task lamp (£285), minimalist side table (£80) and magazine rack (£100)—each of which can be clamped, slotted or bolted onto the original bed form at will. Like the form itself, the add-ons play multitasking roles. The detachable cocktail tray, for instance, doubles as bedside table or sofa console, while cushions adjust to re-imagine seating patterns.
"It's very much something that can mutate according to your changing conditions. … You could put on a lamp, a phone charger, a side table. You could raise or lower it, or put it on wheels," says Dixon. "It can easily go from being a student bed to a really posh couch, and then back again when you have kids."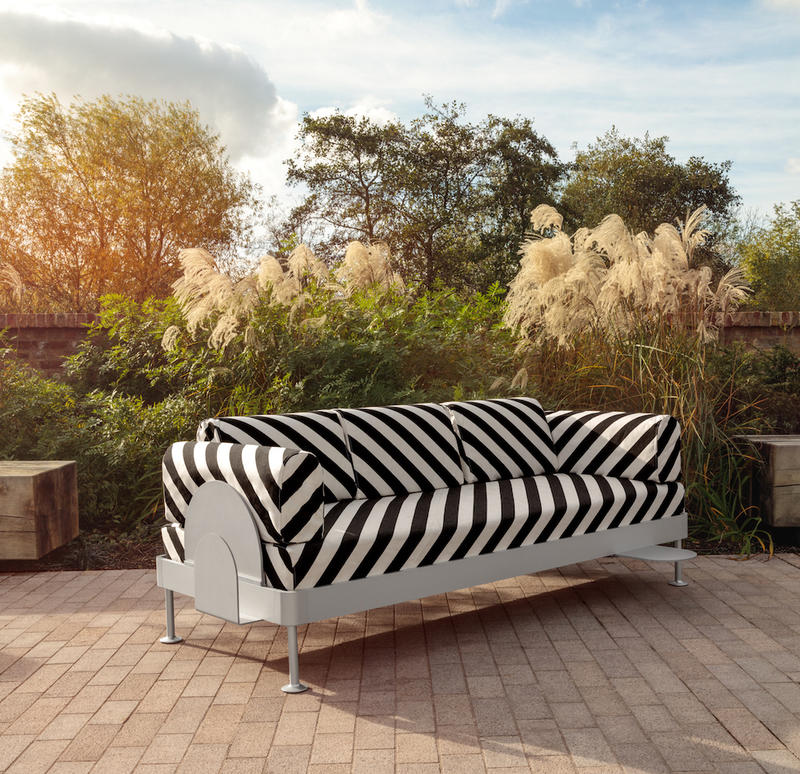 The British designer also partnered with Bemz, a Stockholm-based e-retailer specializing in custom-made covers for IKEA products, to develop three covers to fit Delaktig's modular form, including waterproof stripes and an Icelandic sheepskin dubbed "The Beast." The Delaktig collection is available in Europe starting in February.