Designers the likes of Vivienne Westwood and Alexander McQueen, an anniversary party hosted by Amy Astley of Architectural Digest and Kelly Wearstler, and a spotlight on developing handicraft in Nepal: business as usual at The Rug Company appears to be a star-studded and globally minded affair. The brand, which celebrated its 20th anniversary earlier this month, launched its TRC20 collection, with five new rugs by McQueen, Westwood, Wearstler, Paul Smith and Suzanne Sharp. British photographer Mary McCartney was commissioned to photograph the designers in their studios to commemorate the occasion.
Christopher Sharp, co-founder of The Rug Company, is on hand to share highlights and history from the storied brand: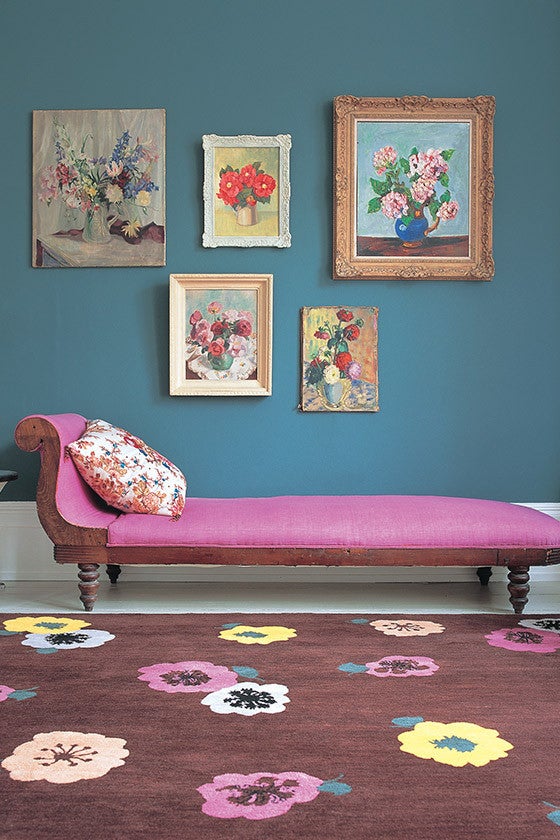 What are some highlights from the first decade? And the second?
Suzanne and I started The Rug Company with the idea that we could look at rugs from a contemporary viewpoint without sacrificing quality and the traditional rug making skills. It was a daunting task, but it was a challenge that we thrived on. Modern designs were poorly made, and beautifully made rugs [were] still expressing the same traditional design aesthetic from centuries before. I think we understood that we could carry on the tradition in a contemporary way.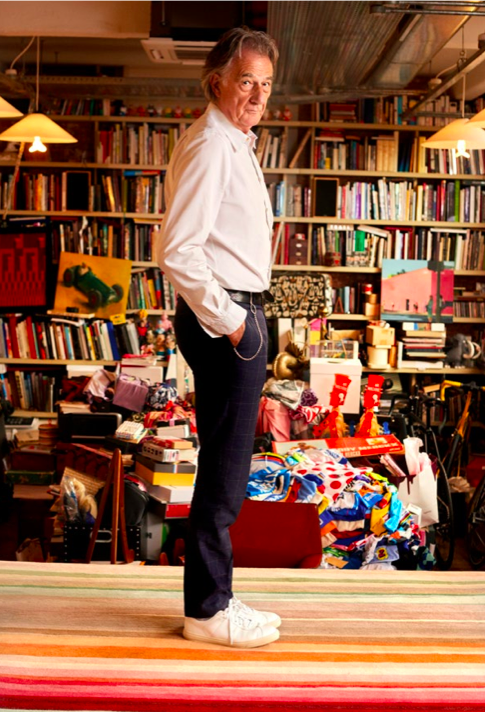 Our idea was to create beautiful handmade designs that were fresh and exciting, and we thought that working with a designer could bring something entirely new and unexpected to our collections. Our first stand-alone collection with a collaborating designer was with the fashion designer Marni. The designs were unlike anything we'd seen before, beautiful colorful prints that we knew instantly would bring an entirely new aesthetical value to handmade rugs.
In 2000, we launched The Rug Company Designer Collection; this was a collaboration with 10 leading designers, which included Nina Campbell, Nicky Haslam and Cath Kidston. We soon started working with Marni and Paul Smith (who we met by chance at his Notting Hill shop), and now we have over 40 guest designers providing some of our most desirable and collectable pieces. We are very fortunate in that our designers all bring something unique and inspirational to the collection.

Opening our New York showroom in 2002 was one of our greatest milestones. And it worked out well. We spread across America, taking Los Angeles, Miami, Chicago, San Francisco, Boston, Atlanta and Dallas. We wooed their interior designers, gratefully covered their floors and collaborated with their finest creative talents to produce some spectacular rugs.

I think getting The Rug Company to the position where we were giving employment to 2,000 people in Nepal was another worthy achievement.
What are some of the brands and designers that have been notable collaborators through the years?
All the designers we work with offer a different perspective which is equally valuable. It's about creating something new and exciting, not about the designer name. If the designer cannot give us fresh ideas, or views the collaboration as a commercial endeavor rather than a creative one, we won't add their designs to our collections.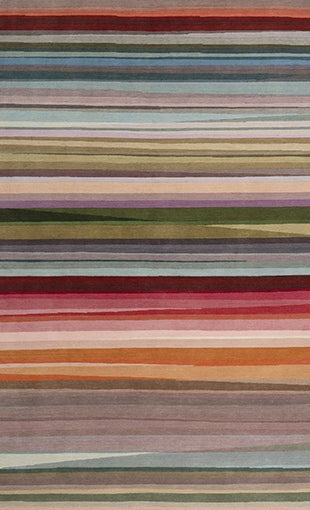 One of our most exciting collaborations was with Alexander McQueen. When we started working with him, he was amazed by the craftsmanship involved in our rugs. We asked him to come up with the best rug designs he could, and not to worry about how we'd make them. The designs were incredible, and challenged us to explore new weaving techniques, and they have since become iconic.
Another of my particular favorites has been the Oriental Birds by Paul Smith, who we have been working with for over 17 years. We worked with Paul on this design for a few years, and it evolved into our finest rug to date. The intricacy of the design meant that we had to weave it in a new way; the rug is so fine there are 300 knots per square inch, each one individually knotted by hand. The rug takes a year to make but, we think, is well worth the wait.

We've worked with many designers, including Alexander McQueen before he tragically died, Paul Smith, Vivienne Westwood, Tom Dixon, Diane von Furstenberg, Barber & Osgerby, Jonathan Saunders and Jaime Hayon.

We've collaborated with over 40 people during the last 20 years, and when we started, it was unusual, but it has worked well. The rug business, the rug story, had become rather jaded, retrospective and, I guess, boring. So bringing this new vision to an ancient tradition was welcome. We were lucky that this handmade process was still available and that we could combine the noblest of weaving disciplines with the best contemporary design.
How are you celebrating the anniversary?
To mark our 20th anniversary, The Rug Company has launched a capsule collection by a few leading designers—Paul Smith, Alexander McQueen, Vivienne Westwood, Kelly Wearstler and Suzanne Sharp—which just debuted at London Design Festival.

The TRC20 collection celebrates our company's heritage of combining exceptional craftsmanship with some of the most talented creative minds in the world. Each piece represents the quintessential vision and creativity of its designer, translated by skilled weavers into beautifully hand-knotted rugs that will last for generations.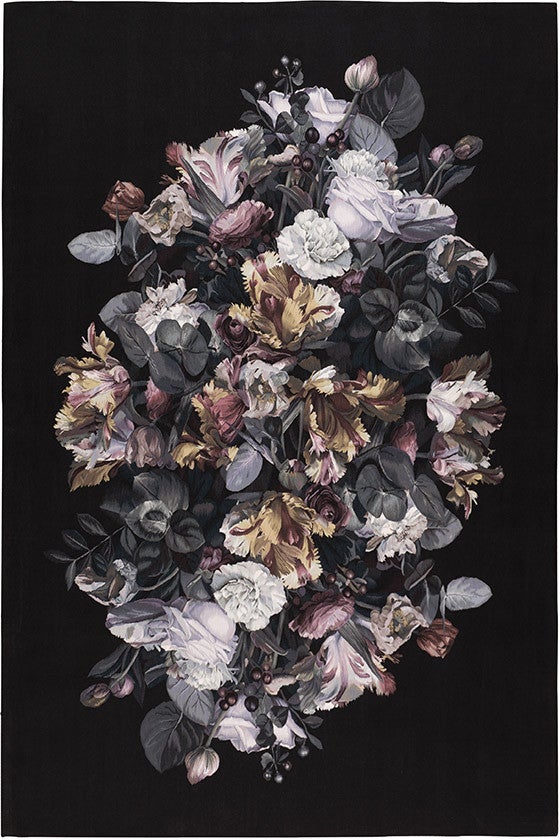 Artists, including Mary McCartney, have been commissioned to photograph the designers and their creative spaces, transporting us into a world of imagination, inspiration and innovation. The rugs and photography ... will tour ... our showrooms worldwide. Additionally, the TRC20 exhibition will be on display at our Miami showroom for the duration of Art Basel.

This special anniversary collection is currently available exclusively from our showrooms and each of the handmade rugs can also be custom-ordered to suit a client's specific requirements.