British designer Tom Dixon is launching his new textiles collection, available only at the Tom Dixon pop-up shop in the Barneys Madison Avenue flagship in New York. His first collaboration with a fashion retailer includes a full-scale store takeover and runs through May 29.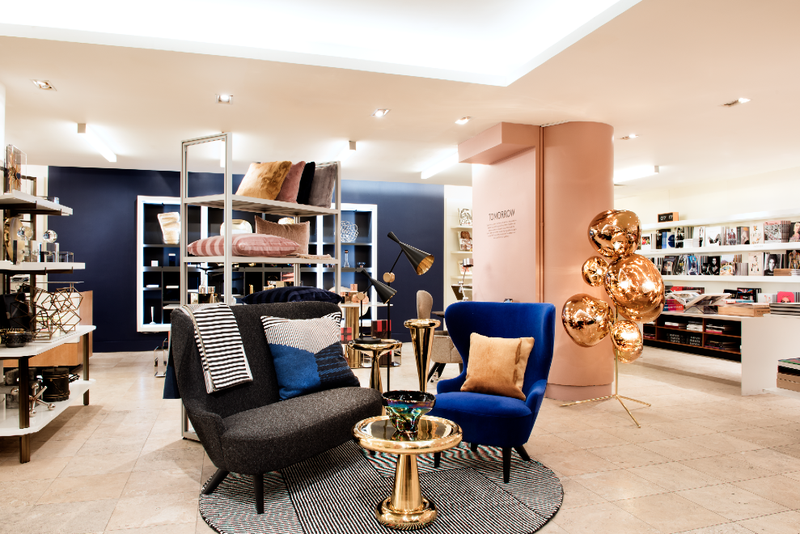 Tom Dixon at Barneys
Barneys is showcasing a number of Tom Dixon products unavailable elsewhere, hewing to a theme of "Yesterday, Today and Tomorrow," with veteran and newly launching collections side by side. The Veterans collection includes the Pylon Chair, S-Chair and Bird Chaise, which are being relaunched under the Tom Dixon brand. Dixon had designed the pieces in 1991 when he was a designer for Cappellini.
Among the exclusive-to-Barneys products are new pieces from the Bash collection, and the new textiles collection, Super Texture.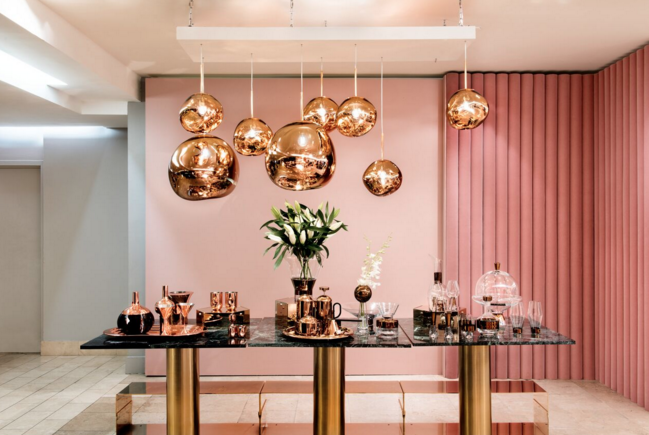 "We wanted to break out of our home within interior decor–focused retail experiences, and inhabit a space that is the best in fashion, art and innovation—thus, Barneys immediately came to mind as the perfect partner," shares Dixon. "There are department stores, and then there's Barneys, the pinnacle of excellence in fashion retail. We are excited to bring this partnership to life with a Tom Dixon takeover of the ninth floor in their Madison Avenue flagship and showcase our textiles for the very first time in this unsurpassed fashion-focused environment."