Furniture chain West Elm and clothing rental platform Rent the Runway are teaming up on a new venture, allowing the rental of pillows, throws and duvets. If customers like what they've borrowed, they can buy their soft goods permanently. If not, they can return them—with no late fee.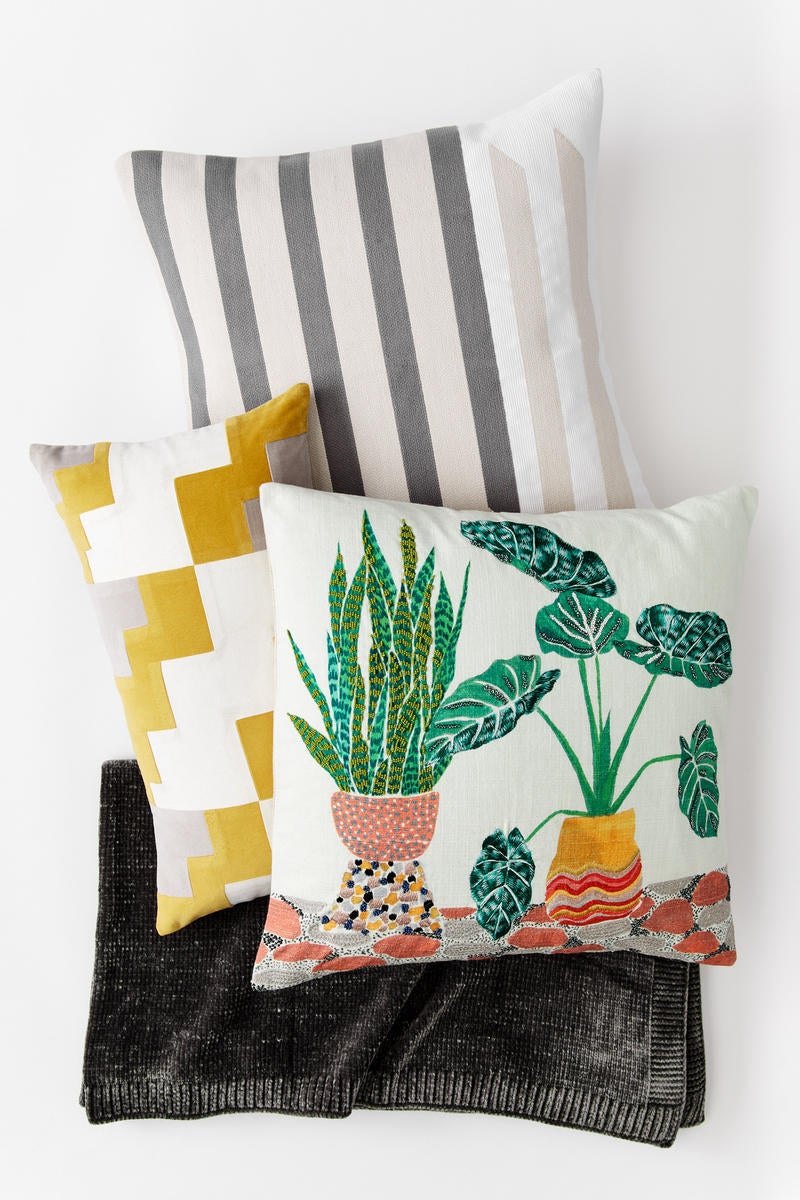 Courtesy of Rent the Runway
"We are making it easier than ever for customers to discover great design for their spaces," says Alex Bellos, West Elm president. "Each of our 26 curated home bundles encourage subscribers to translate their playful and bold style to decorating, and allow them to experience West Elm's original, modern products from the comforts of home."
Though the concept of part-time ownership of a duvet may give some pause, it taps into a growing trend. More Americans are renting clothes, cars and homes than ever before. Other businesses in the home space trialing the rental model include Fernish and Feather, Crate & Barrel and IKEA.
Rent the Runway, which bills itself as the first living closet (though Beauty and the Beast would beg to differ), is equally hyped. "This is a monumental moment for Rent the Runway and the sharing economy as a whole," says Jennifer Hyman, co-founder and CEO. "We know that clothing is often a vehicle to help people feel confident and expressive, and this new partnership will unlock that feeling through home decor."
For Rent the Runway, the program opens up a new category. For West Elm, it offers access to a young demographic. Hyman told Fast Company that the youthful customer base West Elm is after would find rented home goods appealing—"Their lives are very dynamic, and they're constantly moving as they enter new live stages," she explained. "The home category seems very well suited for the circular economy." In other words, when consumers are finished with a product, they return or resell it so it continues circulating in the economy—an effort toward living more sustainably.
Rent the Runway's unlimited subscription, which gives access to the new soft goods, is $159 a month.