In our weekly digest, find all of the stories you might have missed. Read on for the announcements crossing the BOH news desk this week.
OPENINGS, AUCTIONS AND EVENTS
DesignTO, Toronto's art and design festival, will take place January 18 to 27 and feature more than 100 installations, exhibitions and talks. The exhibitions vary from a focus on queer online intimacy to mortality-themed DIY projects where participants can make their own cardboard coffins. Register here.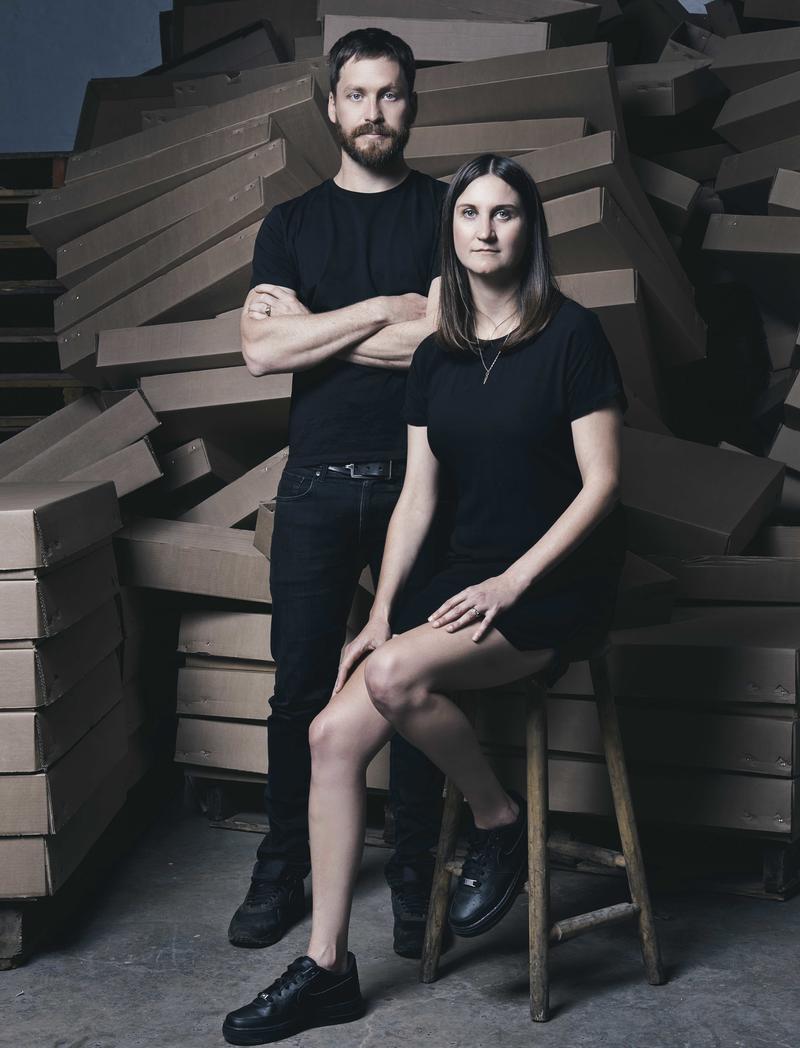 Banksy's now-infamous half-shredded artwork will be on view at the appropriately named "Love Is in the Bin," an exhibit at the Museum Frieder Burda (Lichtentaler Allee 8B, Baden-Baden, Germany). The show will run from February 5 to March 13.
Southern Guild will host "Practically Everywhere," a new show by product design firm Dokter and Misses. Inspired by the decay of urban ecosystems, the exhibit is composed of timber, steel and glass cabinets. The show opens on February 14 and runs through May (Silo 5, Silo District, V&A Waterfront, Cape Town, South Africa).
BUSINESS TALK
IMC has invested $280 million in its Atlanta, Las Vegas, and High Point, North Carolina, initiatives. The plan will begin over the next 6 to 24 months, focusing on expansions, new verticals, remerchandising and enhancing both physical and digital platforms. "IMC has a long-standing history of strategic reinvestment and commitment to customer experience for tenants, exhibitors and buyers," says Bob Maricich, IMC CEO. "Planned improvements will be significant and tangible, and are designed to create value for our tenants and deliver a world-class experience for their customers."
Houzz released its Q1 renovation barometer last Thursday, revealing its latest residential renovation market expectations, project backlogs and recent activities among architects and designers. With an increase in projects from Q4, the barometer has indicated that architects and designers have maintained their optimistic outlook. The barometer is based on an online survey that Houzz sends every quarter to businesses that have profiles on its site. For Q1, over 2,200 businesses responded.
Unsurprisingly, Beyoncé and Jay-Z can dominate any space. More than 10 million people visited the Louvre last year, a quarter more than in 2017, reported Fast Company. Following the couple's music video for "Apeshit," filmed in the halls of the Louvre, the museum gave them the credit for its boost in popularity.
LAUNCHES, COLLABORATIONS AND PARTNERSHIPS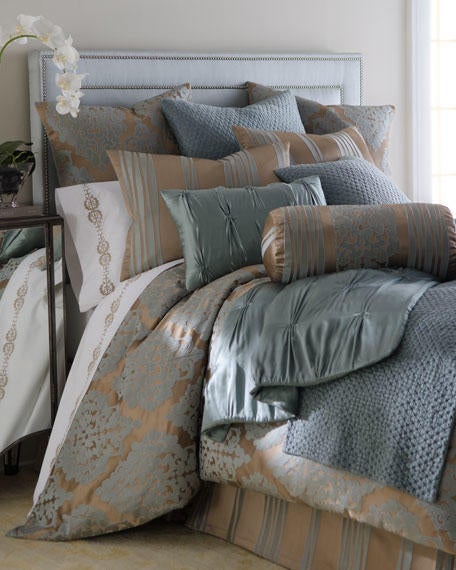 Courtesy of Neiman Marcus Last Call
Neiman Marcus Last Call has moved into an exciting new category: home. It launched a new collection of decor, lighting, furniture, dining and more. Prices currently range from $10 to $1,900.
DTC furniture brand Lovesac has launched an app that lets customers design sofas by the size of their space, or experiment with their sectionals online without actually moving any furniture, reported Furniture Today. Users can also purchase product or test their designs in person at Lovesac stores. On the BOH podcast, founder Shawn Nelson discusses how Lovesac became the fastest-growing furniture retailer in the U.S. based in sales per square foot.
Fine linens designer Annie Selke and artist/designer Laura Park have collaborated on bedding, rugs and accessories as well as a limited apparel line. The collection launched as Selke celebrates her brand's 25th anniversary this month. On the BOH podcast, Selke discussed how she takes care of employees, moving from private label to wholesale to DTC, among other things.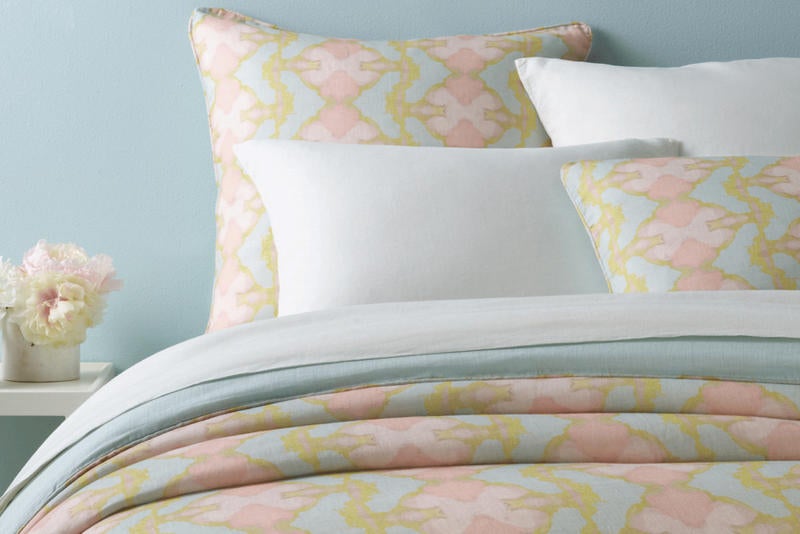 Hooker Furniture redesigned its website, simplifying its ordering process, enhancing its search and recommending product to customers based on order history. Hooker's sister companies Bradington-Young and Sam Moore have added similar functionalities to their websites. "Our new B2B ordering process allows our small to mid-sized retailers and interior design partners to easily interact with our brands in an environment that is consistent to what they are used to using every day when shopping online," says Johne Albanese, vice president of corporate marketing at Hooker Furniture.
Courtesy of Hooker Furniture
RECOMMENDED READING
"Is Bustle the next Condé Nast?" asked Business of Fashion. "Imagining pieces of [Condé Nast's] portfolio as part of Bustle Digital Group—which acquired Elite Daily, The Zoe Report, Mic, Flavorpill and Gawker last year—is hardly crazy," wrote Amy Odell. "In fact, BDG aims to replace Condé Nast as the world's top portfolio of fashion and women's publications, with entirely digital native properties." This isn't pure speculation on Odell's part, BDG founder Bryan Goldberg told her as much: "'That was always the plan. And that's what I told everybody in 2013 and nobody really cared to listen.'"
How did French climber and thief Vjeran Tomic pull off a massive 2010 art heist at Paris's Musée d'Art Modern? The New Yorker investigated: "The stolen works were estimated to be worth more than seventy million dollars, making the theft the biggest of its kind since 1990, when two thieves, disguised as police officers, stole thirteen art works, collectively valued at roughly half a billion dollars, from the Isabella Stewart Gardner Museum, in Boston. (They have yet to be recovered.)"
CUE THE APPLAUSE…
David Santiago of Casa Santi and Charles Pavarini III of Pavarini Design, both members of the New York chapter of the International Furnishings and Design Association, have been named as finalists in the 30th annual Arts Awards at the Dallas Total Home & Gift Market from January 16-22.
Studio Swine and Giampaolo Babetto received a Wallpaper* design award for their Fundamentals silver table set. It was their first time working with the material, creating a salt shaker, pepper pot and sugar box.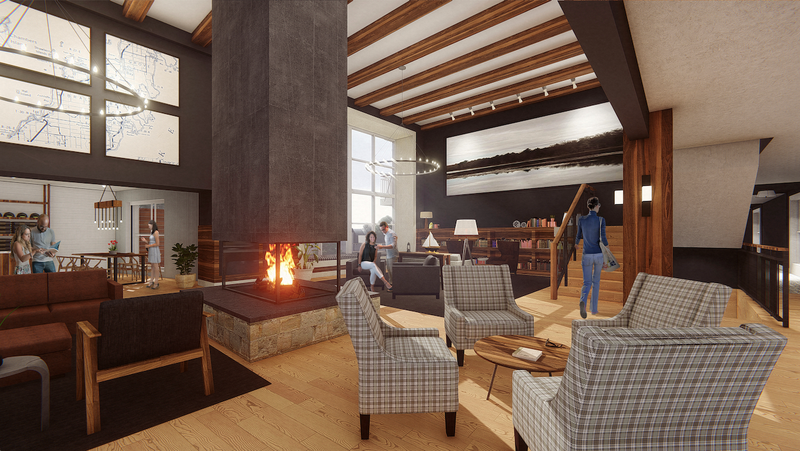 Courtesy of Zimmerman Weintraub Associates
Congratulations are in order for Nanuet, New York-based textiles manufacturer LebaTex, which celebrates its 20th anniversary this year. Also ringing in two decades this year is Chicago-based architecture, design and management firm Zimmerman Weintraub Associates.
Nourison was recognized in two categories at the Atlanta International Area Rug Market: Its prismatic rug placed in the hand hooked/hand tufted category and its twilight rug in the machine made category.
Architect and interior designer Lauren Rottet's Rottet Collection received three Chicago Athenaeum Good Design Awards, receiving recognition for her dichroic table, powerful table collection and wood float chair and sofa.