Bathroom accessories are a niche; luxury bathroom accessories are a niche within a niche. It's a small corner of the market, but it's a corner Labrazel has made its own. Over the past two decades, the Connecticut-based maker of bath countertop has made its name with high-style soap dispensers and wastebaskets in luxed-out materials like marble, brass and ebony. One advantage to operating at the thin end of the long tail: There's not a ton of competition—Labrazel has long enjoyed hegemony in the upper echelons of the category. Five years ago, however, founder and president Bradley Zeligson noticed a change.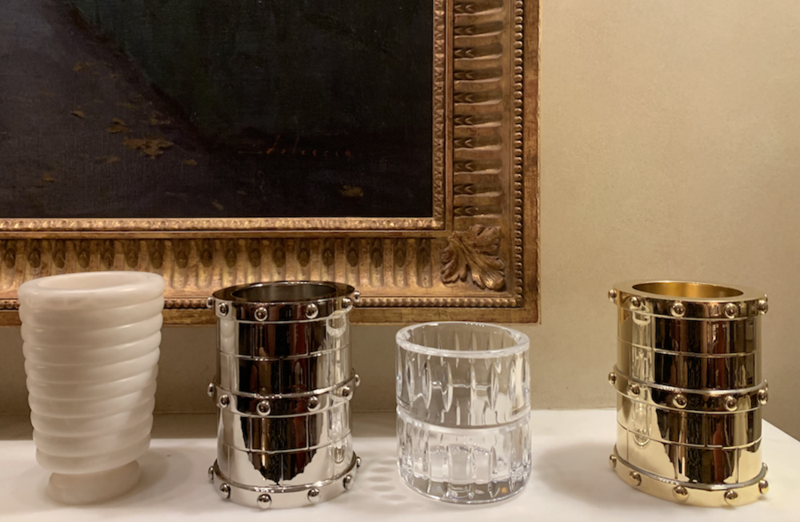 "Our business has shifted fairly dramatically," Zeligson tells Business of Home. "We've gone predominantly from retail to the trade. Our clientele is working more and more with designers as opposed to making decisions on their own." Designers make a clear natural partner for Labrazel. For one, there's volume (who else is speccing out 20 bathrooms a year?). For another, there's the communication of value: Designers are uniquely suited to contextualize a hefty price tag (the company's soap dispensers run from roughly $200 to $800 retail) for items that aren't always at the top of clients' wishlists.
Of course, the design community has to be convinced too. Labrazel has been pushing to beef up its trade program, increase its custom capabilities and cut down on shipping times (the company can often get an order out next day). It has also been creating licensed collections with a small coterie of designers, including Michael Berman, Jamie Drake, Roger Thomas, Justin Van Breda and now Alexa Hampton.
"To me, they're the company that sells beautiful bath accessories," says Hampton. "I couldn't name another." She's been using Labrazel for years, relying on its luxe-but-not-audacious aesthetic for clients and herself. "The thing I want for a bathroom is fun and beauty without it being a crazy statement—riding that line, you need those pieces desperately."
Hampton is no stranger to licenses. Her firm has carpets with Stark, lighting with Visual Comfort, and fabrics with Kravet, among others. She's been through the process in a variety of contexts, and relished the straightforwardness of working with Zeligson. "It was painless. He's so hands-on, I always dealt with him directly. We would get margaritas at Rosa Mexicano or work at my office. Because of his experience, he knows exactly what the company can and can't do," she says. "He let me play, but sometimes things just wouldn't make sense, and we'd walk it back. When I work on licenses I really want feedback and direction from people who know the field."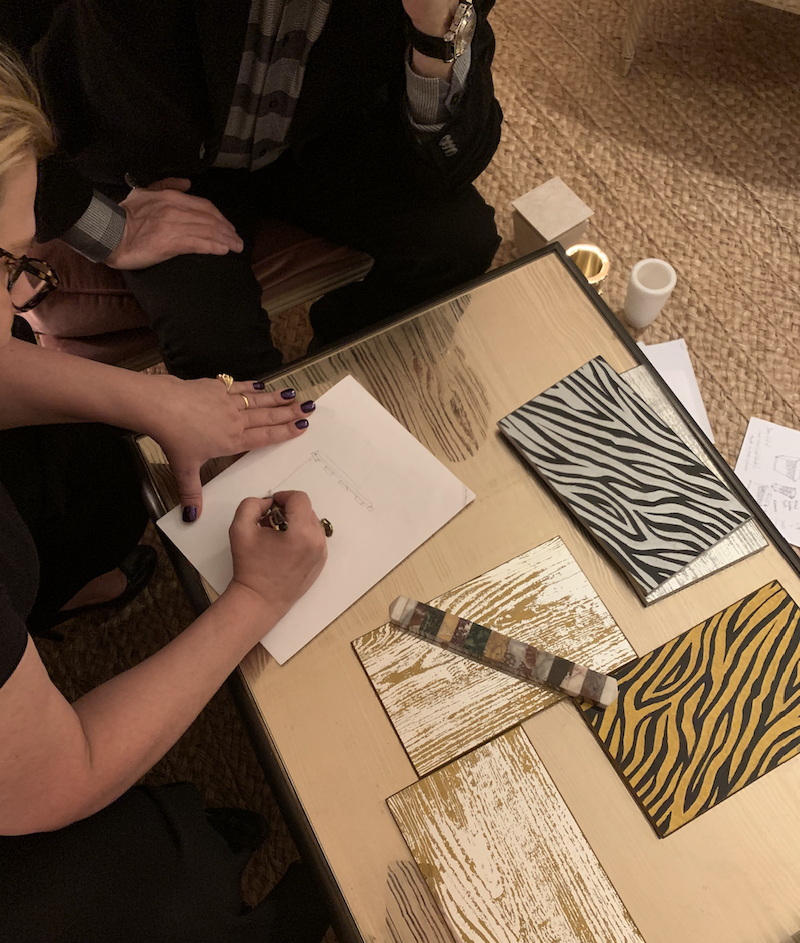 Zeligson sees working with partners like Hampton as a win-win for his company. There's the marketing benefit of collaborating with a recognized name in the industry, and a fresh perspective on products the company has been designing for decades. "We're looking to work with designers who can bring a different point of view to what we do internally," says Zeligson. "With Alexa, she has a strong point of view with architectural elements, she could use old world elements in a way that felt contemporary. A classical look that fits today's fashion."
Zeligson has two new partnerships lined up (he's mum on whom). However, he doesn't see the number of licenses growing exponentially—partially because collaborations are riskier for Labrazel than they are for, say, a fabric company. "You're talking about investments in tools and molds," says Zeligson. "There are 60 different types of materials with 80 different artisans all over the world; we're mixing metals with leathers and stone—it doesn't happen in 30 days. The Alexa collection is not atypical—it's taken over a year."
As for Hampton, once her collection drops, does she see any difficulty getting clients to sign on for a significant bathroom accessories budget? "At a very low price point, it's basic to the point of bland. Nobody wants to pay for something bland, there's no market for bland," she says. "This is a room you spend a huge amount of time in. I can appreciate if people say it's too much, but if you want something exciting and well-made, there's no other choice."