Scalamandré's zebras are leaping online: The 90-year-old fabric company has partnered with home furnishings startup The Inside on a new collaboration. Customers can choose from six Scalamandré patterns (including one previously unseen, archival design) in unique scales and colorways and apply them to a piece of upholstery. The Inside will then digitally print the pattern as specified, manufacture the piece, and drop-ship to customers in three to four weeks.
In a world where far more exotic brand crossovers are a daily occurrence, at first glance the partnership between the venerable fabric house and the digital startup seems like a matter of course. However, a deeper dive into the collaboration reveals the nuanced politics—and enormous opportunities—that heritage brands navigate when experimenting with new business models.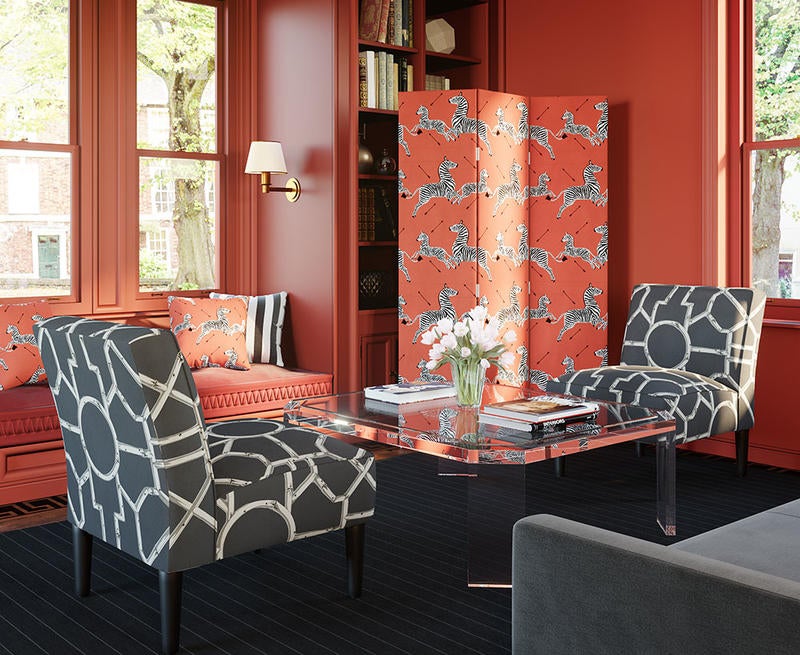 A Delicate Balance
To Chad Stark, president of Scalamandré, the push-pull is between a desire to innovate and an anxiety about alienating longstanding trade customers. "That's the biggest fear our industry has. Evolving the model and upsetting core customers are mutually exclusive, but people don't think of them that way," he tells Business of Home. "It's a delicate situation—in many ways perception is reality in this industry."
The dilemma is a familiar one for heritage companies adapting to the speed and scale of 21st century business. To change nothing is to risk slow death by obsolescence. To change anything is to gamble with the affection of longtime customers. Stark—a former tech entrepreneur who rose to the top of his family's company (Stark Carpet) before overseeing a merger with Scalamandré—has developed a reputation for a willingness to tackle such conundrums head-on.
In 2018, Stark launched Stark Studio Rugs, a value-oriented collection designed to appeal to a wider audience than its trade-focused lines. He has also been at the helm of Stark Carpet's partnership with One Kings Lane, in which the brand developed a sophisticated strategy for reaching new and old customers simultaneously ("Assortment strategy is very important. Just taking some products and saying 'Okay, now we're selling this to everyone'—we didn't feel like that was the right approach," says Stark). These experiences paved the way for the collaboration with The Inside.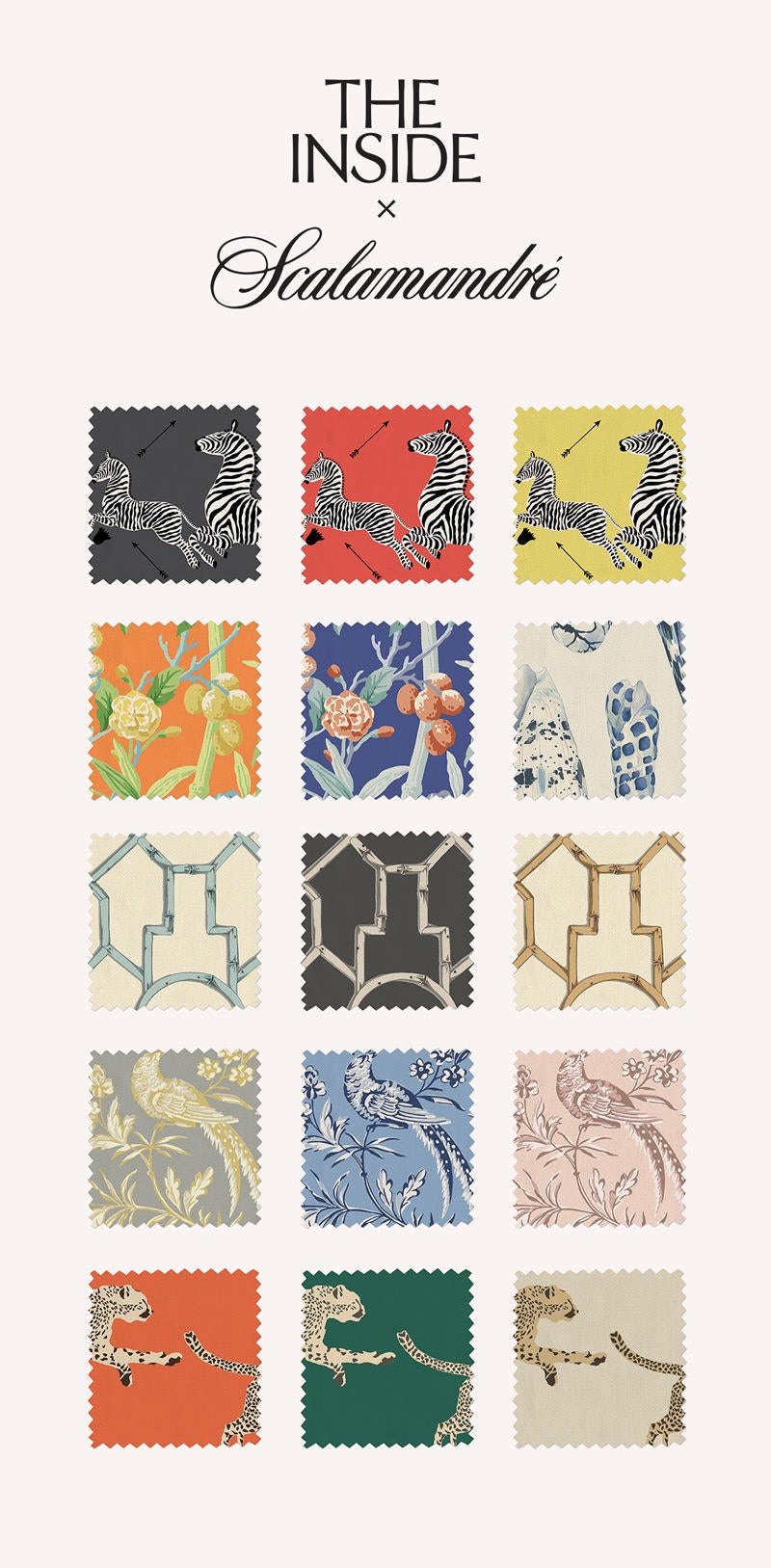 Timing Is Everything
"We were looking at the world of direct-to-consumer online and trying to figure out how we could get a new set of customers that don't conflict [with our existing customers]. The timing of [The Inside reaching out] was very much aligned with our strategy," says Stark. "Within 10 minutes of meeting, we knew we wanted to work with them."
The timing was also right for The Inside. Founded in 2017 by design world entrepreneurs Christiane Lemieux and Britt Bunn, the company's beta testing stage had successfully concluded, making it "ready for prime time," Lemieux tells BOH. When the partners began reaching out to heritage fabric houses, they called Scalamandré first. "Scalamandré is the top of the top. It's Jackie Kennedy and The White House. It's the grand curtain of The Metropolitan. It's also the backdrop from The Royal Tenenbaums. Their prints and patterns tell a story and evoke a feeling."
The Curation Strategy
For both brands, the question was not whether to make a deal, but how to make one. For Stark, the primary concern was to create an opportunity without violating what he considers Scalamandré's central promise to trade clients—peace of mind. "In this case that means two things: having exclusive product and always being protected on price. Those two things need to be preserved in order to take the conversation any further. That's black-and-white for us."
To achieve that goal, Stark is taking a surgical approach, carving out and preserving what's important to a trade audience in order to gain new Scalamandré diehards without losing the old ones. To that end, the partnership with The Inside isn't simply a roster of the fabric house's best-selling prints ("There would be conflict there," says Stark). Rather, the two companies collaborated on six patterns that riff on classic Scalamandré designs, with scales and colorways that are unique to the collection. The Inside customers will still be able to get the iconic zebras—just in slightly different shades or sizes than the version Scalamandré sells to its trade partners. The assortment is carefully chosen to give something to both brands: protection for Stark's legacy customers, and the enticement of exclusivity to The Inside's online shoppers.

It's a delicate situation—in many ways, perception is reality in this industry.
—Chad Stark
Lemieux's main concern isn't relationships with generational partners, but the vagaries of online merchandising. The choice of six patterns in three colorways was designed to provide flexible options, without overwhelming online shoppers. "The edit feels right to me. Enough iconic, classic patterns and enough new introductions to make it really juicy," says Lemieux. (The Inside is debuting a Leaping Cheetah pattern, which will arrive for Scalamandré's trade customers in the fall.) "Anything more than seven options is too much."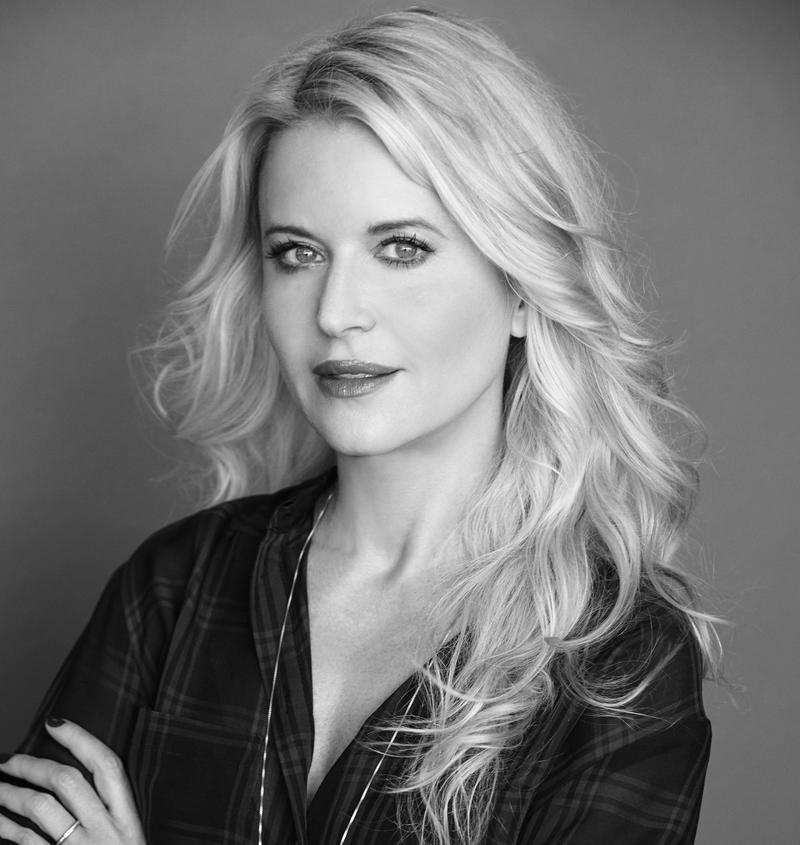 Defining a Target Audience
From a price perspective, the deal also allows Stark to keep the other half of his promise: The Inside has a trade discount (10 percent for interior designers). It's a surprising touch for a direct-to-consumer startup, especially one that launched to much media hype about VC-fueled industry disruption. However, Lemieux says she always envisioned the trade to be part of The Inside's customer base (the company launched with a trade discount). The company's first year in business confirmed that hunch, and she's taking pains to cater The Inside to its designer clientele.
"We're excited to make it easier for designers across the country to have a digital COM experience," says Lemieux. "When you can make something frictionless and seamless for an interior designer, when you can save them time and money, it's the right formula." She's eager to work more closely with designers on marketing as well, mentioning opportunities for user-generated content on The Inside's social feeds and features in its digital magazine. Even the choice of Scalamandré as a partner can be seen a nod to the trade (many of The Inside's early partnerships were with more consumer-friendly fashion designers and influencers like Clare V and Refinery29's Christene Barberich).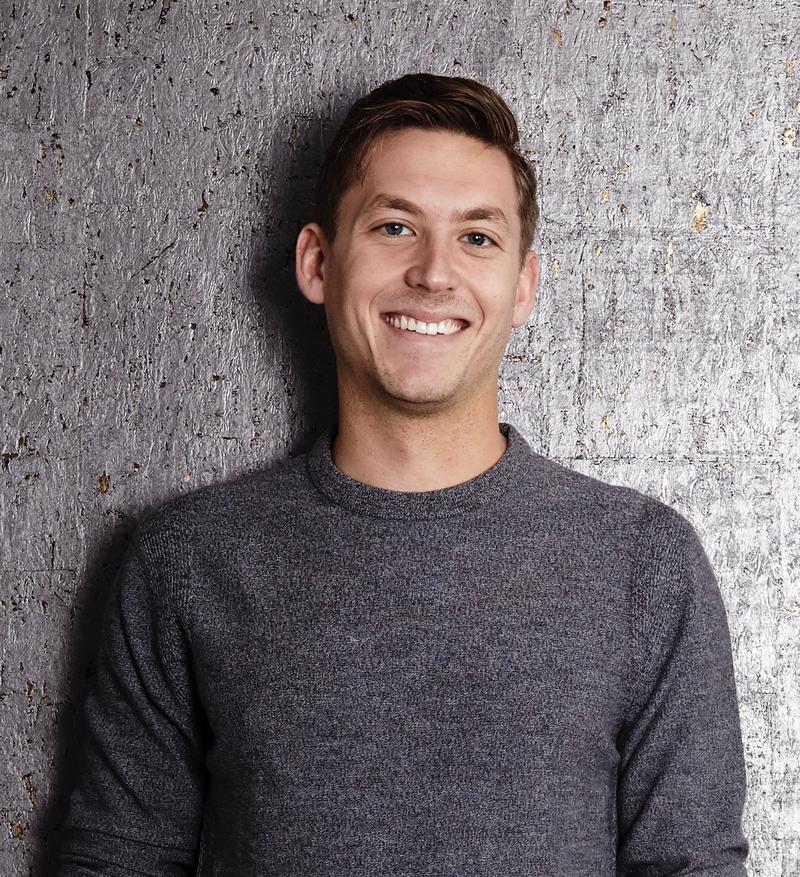 And perhaps it's not really not so surprising. The Inside's business model—customizable furniture, upholstered in more than 100 digitally printed fabrics, then quickly drop-shipped—is essentially a streamlined version of the classic trade experience, a familiar process for designers. And at prices that compete with the CB2s and West Elms of the industry, Lemieux's site has become a convenient resource for designers who want to quickly deliver custom options on a budget.
Stark is hoping that the partnership will introduce these designers to Scalamandré. For him, the collaboration isn't so much about revenue (The Inside is licensing the patterns under a royalty agreement) but establishing relationships. "This new group of customers who maybe don't even know our brand, [the collaboration] lets them know who we are. As they evolve in their careers and start working on more luxurious projects, we'll be an option for them."
The Inside pieces also offer a more affordable alternative to current Scalamandré customers who need to fill out a design at a lower price point: "Our designers may have projects where they're not willing to spend $400 on a pillow, or $3,000 on a bed frame, but they still love the look and the brand," says Stark.

To change nothing is to risk slow death by obsolescence. To change anything is to gamble with the affection of longtime customers.
Looking Ahead
The collaboration will start as a limited run, a trial balloon for both brands. Lemieux would like it to serve as a model for future partnerships with other fabric houses, allowing The Inside's customers a backdoor into the D&D Building. "It's been a dream of ours to work with the great American heritage design houses, and really make digital the best of decorating," she says.
Stark, too, is optimistic. A young man at the head of an old company, he's excited for the future but not cavalier about the challenge of facing it. "If all goes well, and our hypotheses about not cannibalizing sales and not conflicting with designers are accurate, then both we and The Inside want to expand the assortment." And whether or not this partnership bears fruit, Stark intends to keep exploring new strategies for Scalamandré.
"The days of designers being the only ones who introduce customers to luxury brands are over. We're always looking for creative ways to get our designs in front of luxury consumers," he says. "The world of unfinished fabric has not been figured out online … yet."