Two custom-furniture-on-demand founders are angling for a slice of the multibillion-dollar home furnishings pie. Entrepreneur and design author Christiane Lemieux, formerly of a fast-furniture brand, and Britt Bunn, founder of a former text-based design app, announced today that they have closed $2.6 million in funding from VCs like BAM Ventures as well as strategic partners like Apartment Therapy founder Maxwell Ryan for The Inside, their year-old, online custom furniture brand.
Both of the co-founders' names should ring a bell: Lemieux partnered with Skyline Furniture's Meganne Wecker on Cloth & Company, the fast-furniture brand with an eight-day turnaround that they had launched in 2016. That same year, Bunn, a Stanford Business School grad and former One Kings Lane hire, launched Hamlet, inviting potential shoppers to text with the company's stylists and receive made-to-order design advice based on style and budget. (Cloth & Company is still running, though Lemieux is no longer involved; while Hamlet's features have been folded into The Inside, the app itself does not live on.)
Think of The Inside as a super-speedy, inexpensive, custom workroom: Consumers choose a piece of furniture online (from slipper chairs, headboards and beds to ottomans, screens and removable wallpaper). They then select a fabric (from French blue stripes to shibori to linen), followed by a wood or metal finish. Two to three weeks later, voilà: a custom piece.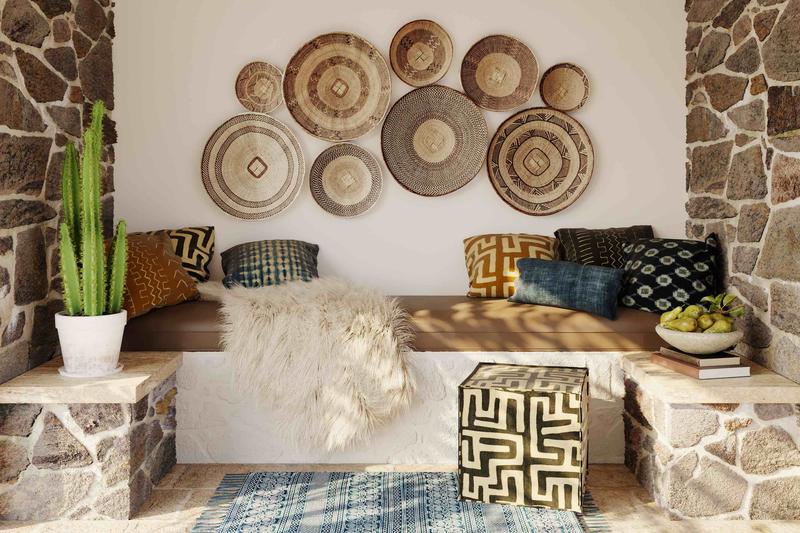 CEO-creative director Lemieux had been developing the concept for The Inside several years before its beta launch earlier this year, and was introduced to Bunn just after venture capitalist Kirsten Green of Forerunner Ventures invested pre-seed funding "to incubate the concept," as Bunn explains. Bunn signed on to run operations and finance, and she and Lemieux have been building the technology behind The Inside for approximately a year. "We have been in public beta while gathering consumer insights and building the technology for under a year, but the 'real' site launched in July of this year," Lemieux tells Business of Home.

The Inside is the next-gen home furnishings brand.
"
—Britt Bunn, co-founder, The Inside
What sets The Inside apart, says the brand, is its 3-D-enabled virtual manufacturing process, its focus on hyper-customizable product ("We drop new product monthly"), and its roster of incoming collaborators. Influencers and designers from the fashion and interiors worlds, including Refinery29 founder Christene Barberich, Katherine Carter of Homepolish, Victoria Smith of the SFGirlByBay blog, and the French fashion brand Sézane, are all on the brand's docket for the fall.
The Inside is a response to millennial consumers' preferences—and it's also a means of catering to them. Bunn points out that nearly 70 percent of millennials plan to buy a home over the next five years and that the demographic already accounts for 40 percent of all furniture purchases. "But for the most part, the market hasn't kept up with our needs: the high-quality selection, affordability and seamless purchasing experience we are used to from other online verticals," says Bunn. "Even in the Pinterest and Instagram age, we lacked a brand of our own. So The Inside was born. The Inside is the next-gen home furnishings brand."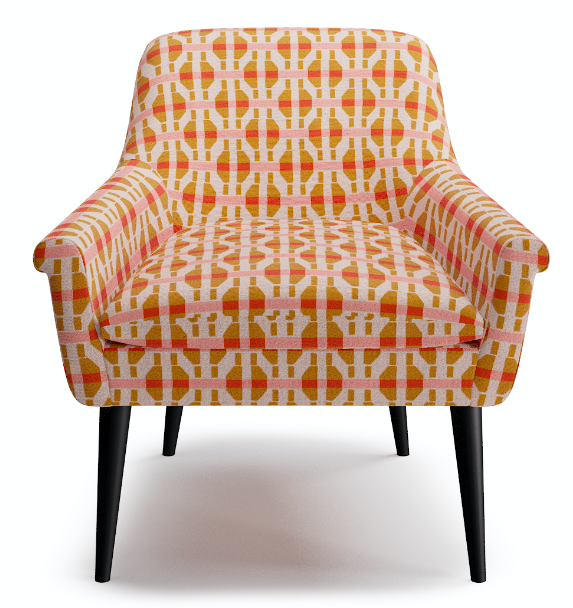 The seed funding round was co-led by Corigin Ventures and Lerer Hippeau; The Inside's existing investor, Forerunner Ventures, along with new investors BAM Ventures and Canaan Ventures, are all participants. Entrepreneurs and industry vets including Susan Lyne, founder of BBG Ventures and former CEO of Martha Stewart Living Omnimedia; Jerry Jao, founder of Retention Science; Jenny Fleiss, co-founder of Rent the Runway and JetBlack; and Alexa von Tobel, founder and CEO of LearnVest, have also signed on as advisers and investors.
For investors like Claire Fauquier of Corigin Ventures, The Inside's target market is a natural fit. ​"Investing in The Inside was a no-brainer for us. The furniture market is broken for the millennial—the online shopping experience is clunky, and brands aren't innovating to keep up with changing trends—while a huge opportunity exists to build digital-first. When we combined the opportunity with the back-end operating efficiencies and then layered on an operational dream-team in Christiane and Britt, it all added up."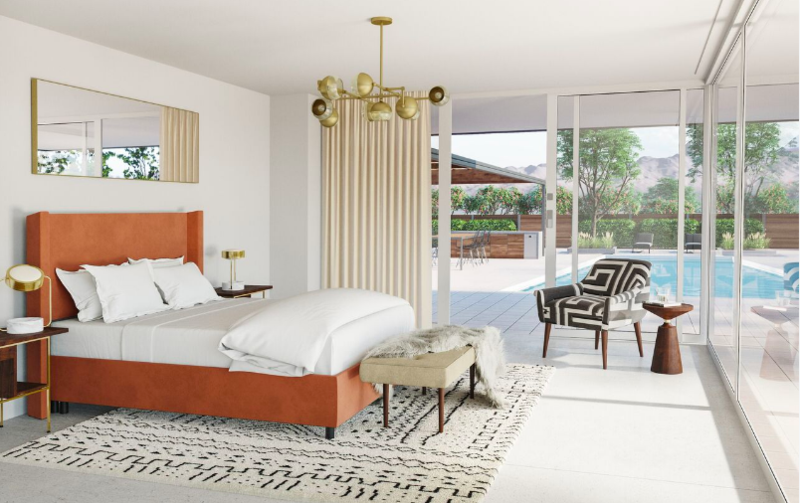 The team behind the brand was also a plus for Caitlin Strandberg, principal at investor Lerer Hippeau. "If you dreamed up what an ideal venture investment in this space looks like, it would be The Inside," she says. "With The Inside, we saw an experienced team fueled by unbound vision driving a business model that's proactive about meeting consumer demand for on-trend, affordable, quick-ship home goods. We believe Britt and Christiane are the right team, at the right time, to fill an obvious gap in the market."
While the brand won't share figures—or its pricing strategy, Lemieux offers: "We have spent the better part of the year improving all of our processes. We have stripped out a lot on the conventional costs allowing us to pass the savings on to the customer."
Its most popular products are, so far, found in the bedroom: headboards and beds. "That seems to be the breakaway product," says Lemieux. Why? "The headboard/bed category is a great one for The Inside. We have a few hypotheses about why," says Bunn. "For starters, there are not very many compelling options in the market, and bedroom tends to be one of the first things customers furnish after they buy a sofa."
The newly announced funds will go toward customer service, growing the brand's team, developing its visualization technology and launching new categories—among them, a ready-to-assemble sofa, with plans to expand into bedding, tabletop, decorative accessories and more.