Is the fleeting pop-up shop a viable path to more permanent success—or, at least, a sustainable physical presence? Some companies don't expect more than increased brand awareness—and, good thing, because that's often all that results. But others say that their short-term fling is leading to long-lasting retail love. Business of Home takes a deeper look at seven brands and the anatomy of each of their pop-ups.
Industry players—from furniture startup Floyd to longtime industry stalwart Kravet to fashion house Trina Turk, and a bevy of brands in between—have implemented the concept to fuel awareness, drive sales, connect with customers and meet a myriad of other goals.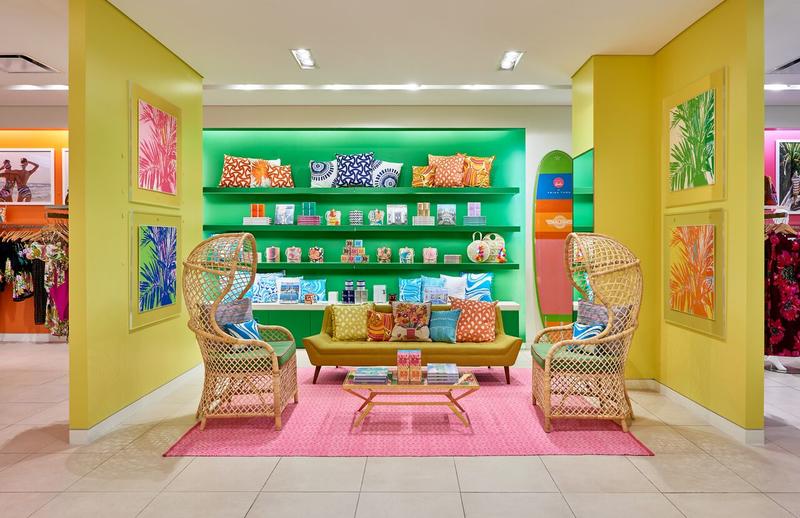 The Up-and-Comer
A leafy communal home, the Barbara Bestor–designed Blackbirds complex, located in Los Angeles's Echo Park neighborhood, played host to Floyd's entrée into the regional market. Over the course of about a week this summer, Floyd, which launched in 2014 with a single platform bed product, occupied the space with partners like Parachute Home, Piketo, and Year & Day, to introduce itself to Angelenos.
Floyd's co-founders, CEO Kyle Hoff and COO Alex O'Dell, say that the concept was more about brand awareness than monetary gain. "Success is multifaceted! Yes, revenue can be part of it, but a pop-up like ours in L.A. is really about experiencing the brand in-person for the first time. As a direct-to-consumer company, this may be the first time someone is getting to sit, lay on and see Floyd pieces in real life."
The founders used the pop-up as an opportunity to debut new product, offering their signature table in a limited-edition Sand colorway, and displaying their Round Table, which launched earlier this summer, in Blush. The pop-up was open to the public June 24 through July 1. Was it a success? "Depending on the type of pop-up experience, it can be very labor-resource intensive to only have the experience live for a relatively short period of time, but the reward of learning about your customer, a given market, and what you can improve on next time is worth the investment," say Hoff and O'Dell.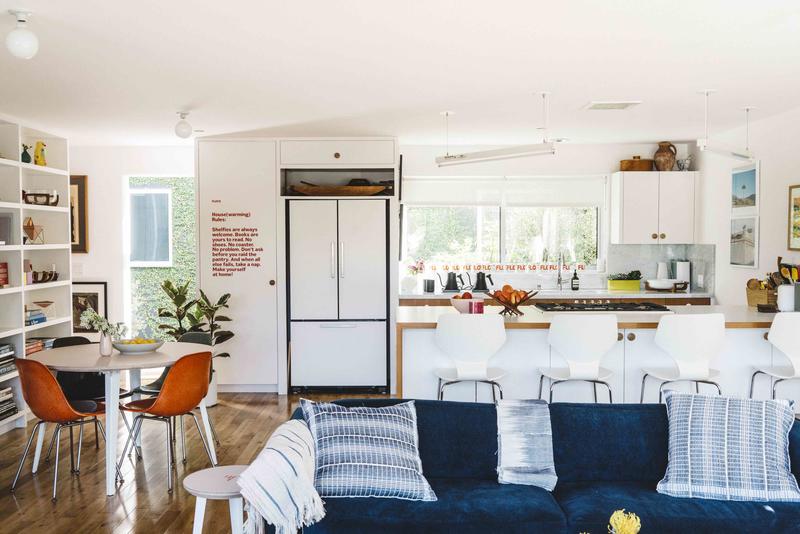 The Strategic Wanderer
Sixpenny, the made-to-order home furnishings brand with a two-week turnaround time, can relate. Launched in 2016 with RoadShop, an impermanent store that made its way across the U.S. introducing potential clients to the brand's direct-to-consumer line of three aesthetics (vintage-contemporary, industrial and farmhouse), the brand's travels kicked off in New York, followed by stints in Los Angeles and Denver.
Co-founders Jonathan Allen and Kevin Lehrer consider the traveling experience a success, measuring with a number of metrics: "We usually start with media previews—and the amount of interest from influencers, media outlets and ensuing features and write-ups would be how we judge the success of our press efforts. On the consumer front, our most important metric is how the customers reacted to the brand. Of course, there were more straightforward KPIs–walk-ins, sign-ups, social media shares, revenues, etc.—that we also tracked, but we really focused on telling the story of Sixpenny and observing and learning from how they responded to the brand and interacted with the products."
Can they measure the growth of the initial pop-ups? "The first two were when the website was still in soft-launch phase, so we don't have meaningful sales data to share from them," they explain. "The third one was during November and December last year. We had two of our best months with the assistance of the holiday retail season, and had a sales growth of roughly 150 percent compared to previous monthly average."
Certain benefits to the news-making traveling store are imperative to the brand, if less quantifiable. "We are an e-commerce retailer at heart and believe in building the business and spreading the word in ways that reflect our pursuit of cutting traditional costs in order to pass on the savings to the customers. We also want the physical experience of the brand to have the elements of authenticity and spontaneity so RoadShops set in pop-up locations in interesting and inspiring neighborhoods of some of our favorite cities were a great way to accomplish both goals."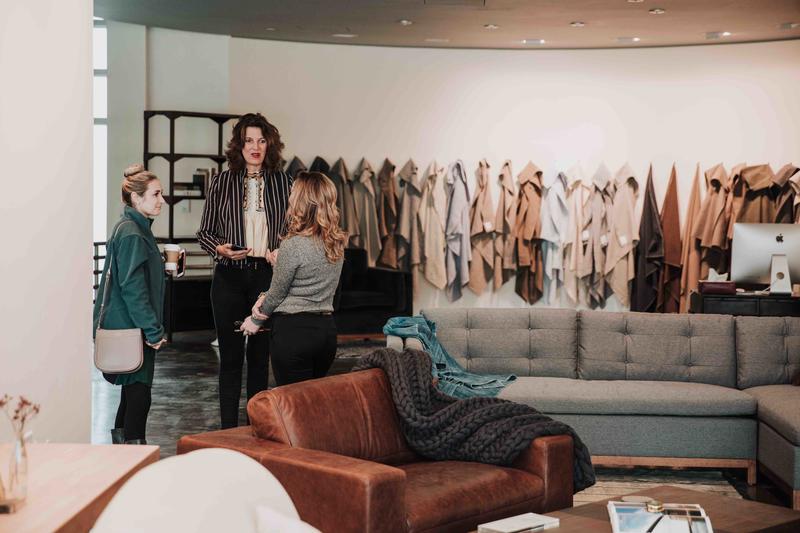 The Established Experimenter
Can a successful pop-up predict a forthcoming brick-and-mortar? Not necessarily—even for longtime players. Jay Goltz, who founded Chicago home furnishings brand Jayson Home in 1997 after his early business, a framing company, grew into the largest in the U.S., opened his brand's first pop-up in 2016. Located in the Hamptons, it was successful by all accounts—it "sold enough merchandise to actually make money," he wrote in a recent column for BOH. But after Goltz brought his brand to a nine-month stint in Manhattan's SoHo last fall in order to gauge whether the area was ripe for a permanent location, he realized it was not, and the expensive experiment ended.

As a retailer, I have found three reasons to do a pop-up: finding new customers, testing the market for a new store, and interacting with customers.
"
—Jay Goltz, Jayson Home
"While sales increased every month, we soon had to decide whether or not having a permanent location in New York was the next move we wanted to make. We now had more information to make an intelligent decision and, given the state of retail traffic and the growth of online business, we ultimately decided it would be better to concentrate our efforts on a brand-new website," said Goltz. The new e-commerce site launches next month.
Today, he reflects, "As a retailer, I have found three reasons to do a pop-up: finding new customers, testing the market for a new store, and interacting with customers. A manufacturer might want to have a pop-up to stimulate and prove a demand for their products in order to find some retailers to carry their product. As vacancies continue to rise in the retail sector, there are more and more storefronts that are available for pop-up stores. As a result, my guess is that prices have come down, making the opportunity to open a store even more appealing."
The European Success Story
Jayson Home wasn't the only brand to reach success out East. Lladró's summertime fling in the Hamptons this season is yielding benefits—and they're quantifiable benefits. Sandra Jordan, CEO of Lladró USA, has been charting the Southampton pop-up store's impact since its opening this June, citing a 200 percent increase in store visits from June to July as one measure of success.
"It is a cost-effective and immediate way to present the new Lladró and give the consumer the opportunity to experience the brand in a new light, while giving us the opportunity to get to know new customers," Jordan had said in an interview with BOH earlier this season. "Our primary goal is to increase brand awareness as a luxury lifestyle brand, that offers an assortment of items that accentuates the clients' environment in sculpture, lighting and accessories done in a more modern way. As we continue to engage customers and help them visualize the new Lladró in their own environments, the sales will eventually follow."
The sales did follow—Jordan says there has also been an increase of six times the revenue in July than the store had achieved in June. While there are no plans to open a more permanent brick-and-mortar in Southampton just yet, she says, "maybe in the future."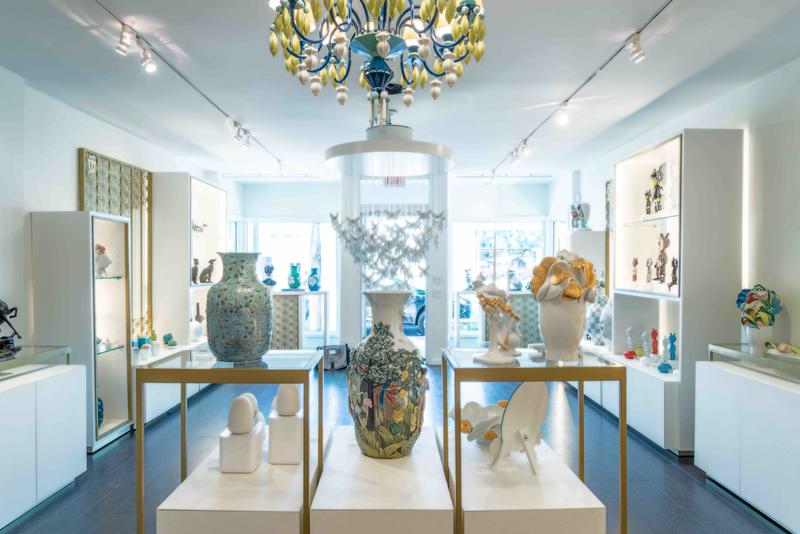 The Service Provider
Experiencing a brand in real life was part of the challenge for Homepolish, the design-in-a-box service and digital brand launched in 2012 by Noa Santos. Launching a pop-up—specifically, a collaboration with retail titan Saks Fifth Avenue and dating app Bumble and designed by Homepolish's own designer, Brooklyn-based Emma Beryl—wasn't a decision undertaken lightly by the team. "We have a robust marketing decision process at Homepolish for any marketing program. We evaluate financial implications as well as resources required and potential brand impact as we decide what to move forward with," says Brittany Halldorson, the company's director of custom acquisition.
The concept? "Place" by Homepolish x Saks Fifth Avenue and Bumble hive at Saks Fifth Ave, the first non-digital experience for the e-design brand and a carefully woven brand extension between the app and the 150-plus-year-old department store. Partnering with the right brand was key for Homepolish—and Saks, which was seeking a millennial audience. "While the retail benefit comes in the form of customer base crossover allowing Saks to effortlessly engage–and market to—a millennial generation they've otherwise been unable to successfully penetrate," the partners had said in a statement around the launch date.
"It requires so many partners and moving pieces to get it right. Between the design, production, partnership requirements, event programming, and marketing collateral, it requires strong brand vision and project management skills to succeed," says Halldorson. "This was especially important for Homepolish, as we are a digital native brand, and this was our first in-person activation." Was it a success? According to Santos, yes. He tells BOH: "Launching Homepolish's first-ever in-person experience was such a thrill. Not only were we able to showcase the work of our amazing designer Emma Beryl, but we were able to introduce Homepolish to Saks' affluent shoppers through a series of unique events and activations. It was so rewarding to see so many of our visions come to life, and Saks Fifth Avenue was the perfect partner all along the way."
The brands also met their goals, numbers-wise: The reach of event participants on social spanned 1.2 million (via Saks); 805,000 (via Goop), 449,000 (via influencer-entrepreneuer Hannah Bronfman), and more, with total estimated reach via the event clocking in at 3.4 million. And the pop-up itself experienced 45,500 steps' worth of foot traffic.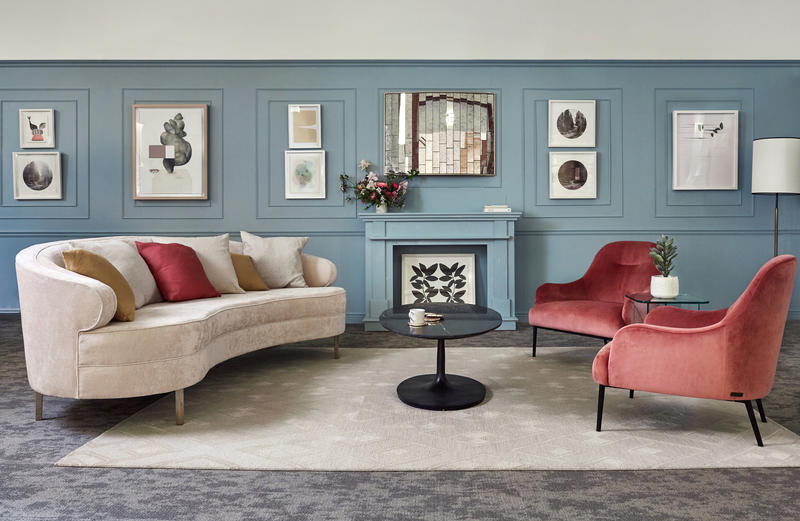 The Long-Term Relationship
Kravet's relationship with The Shade Store evokes a more permanent commitment. The window treatment brand "popped up" within eight Kravet showrooms nationwide beginning in 2016 in New York, and has no plans of exiting the scene any time soon.
"We always envisioned a long-lasting relationship. The synergies are excellent—our companies' shared belief in customer service is unwavering," says Adam Gibbs, co-founder and CEO, The Shade Store. "The Shade Store has been working with professional interior designers for generations and we knew that by joining forces with Kravet we could expand our reach and offer their customers a truly turn-key experience that simplifies the process of ordering custom window treatments."
For Kravet, a key to the ongoing success of the partnership is that it meets a niche need: "The Shade Store is a great partner," says owner Cary Kravet. "They're reliable and offer wonderful customer service. They also fill a need for us as a business. We offer finished furniture, wallcovering and floor covering, but not window treatments. We always look to make our designers lives easier—The Shade Store at Kravet provides the ease of one-stop shopping with high-quality window treatments from the experts, and all without having to leave our showroom."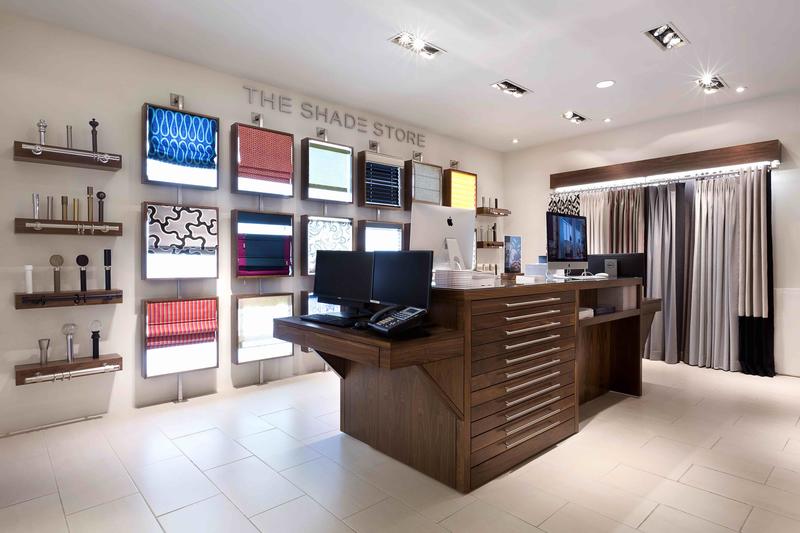 The Fashionista
When fashion designer Trina Turk decided to pop up in Charlotte, North Carolina, with a year-long concept shop, she teamed up with area interior designer Catherine M. Austin. Her temporary boutique opened August 1—after, Turk says, scouting out locations based on high-performing zip codes. Another iteration in Scottsdale will open this November.
"We naturally want locations where we can be profitable, as well as locations where we can showcase the full breadth of our products. We seek locations in areas where we see zip codes that are already strong for our e-commerce business, where our department store business has been strong, or resort locations that make sense for our brand," Turk tells BOH. The fashion designer has important takeaways for pop-ups of all stripes, across industries: "The fallout in brick-and-mortar retail over the last few years has made landlords more willing to try short term leases, which was not the case in the past. For a small brand like Trina Turk and Mr. Turk, it gives us an opportunity to test locations prior to signing a long-term lease."

The fallout in brick-and-mortar retail over the last few years has made landlords more willing to try short-term leases, which was not the case in the past.
"
—Trina Turk
"Our goal is to find locations that are successful with a pop-up, then we would consider signing a longer term lease," Turk explains. "The metrics for determining the success of a location depends upon a myriad of factors, including the base rent, CAM charges, how large the store team needs to be, the size of the shop, the amount of tenant improvement allowance a landlord is willing to chip in, how much we will spend on the store buildout, etcetera."
Turk says it's too soon to gauge whether the pop-up is a financial success. For designer Austin, who re-imagined items from the Trina Turk and Mr. Turk inventories in addition to new and vintage pieces, there are already constructive signs: "I have been overwhelmed with the positive response to the space," she tells BOH. "So far, I have had a few inquiries about items used in the space and also one client who was scared of color tell me they were now willing to reconsider using color after seeing the space!"