When digital-native furniture brand Floyd launched its bed frame in 2016, company co-founders Kyle Hoff and Alex O'Dell hand-delivered the orders made in the company's hometown of Detroit. "We wanted to understand how the customer would be receiving the product—why they bought the product. It was partially a way to get the conversation going with people who were actually buying it," Hoff, who is also the CEO, tells EAL.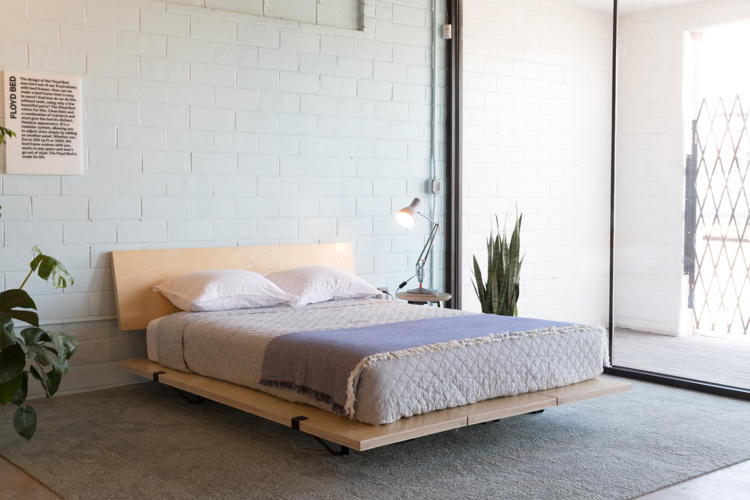 While he admits it's been a while since he has delivered a Floyd product in person (though he's open to it at the request of a Detroit buyer), Hoff says quality shipping standards remain one of the top priorities for the company, which celebrated the opening of its first brick-and-mortar retail space in March. Having closed on more than $5.6 million in Series A funding earlier this year, the contemporary furniture manufacturer is focused on scaling not only its product offerings, but also its delivery capabilities.
Free shipping has been an added value to Floyd purchases since the digital-first brand launched online, with rates being accounted for in the cost of the product. This year, it has expanded its services by offering same-day delivery in its major urban hubs—making it one of the only furniture brands to do so. Same-day delivery is currently in place in the New York City, San Francisco and Los Angeles markets, and Floyd plans to expand the offer to Portland and Chicago later this year.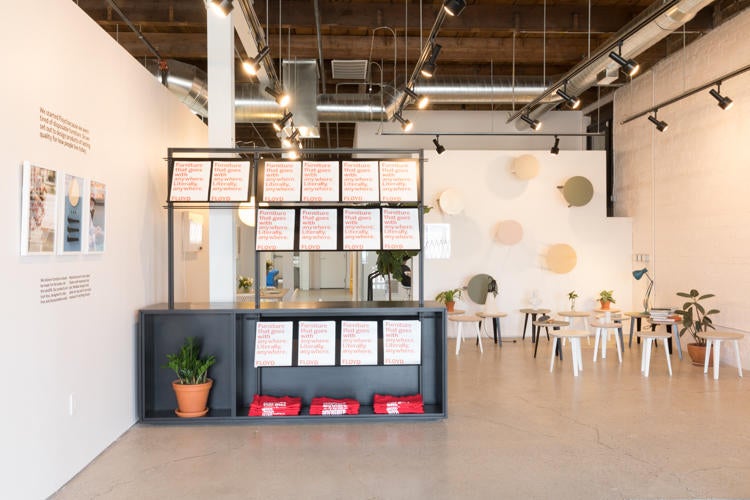 "It wasn't just about being fast. Something we heard early on from our customers was that they wanted transparency in the delivery process," says Hoff. He goes on to describe consumer woes about not knowing the time of day when a package would be delivered: "When we set out to solve that problem, we realized that through offering a quick and transparent delivery process, people could order a product [for delivery at] 4 or 5 p.m. and plan to be home that evening to receive it. It's been something that has been really well received by our market in New York."
While the idea of same-day shipping may have most furniture manufacturers scratching their heads, Floyd has an, admittedly, simple equation that allows it to work. For starters, the brand's inventory consists of just eight SKUs: a bed, a table, a desk, a side table and the hardware to go with. And with a U.S.-based supply chain and distribution hubs in major cities, having an item in stock is never a concern. "Our product is not spending six to eight weeks on the water in a shipping container. It's more regional to where it's ending up," Hoff says, comparing Floyd with other players in the furniture manufacturing industry.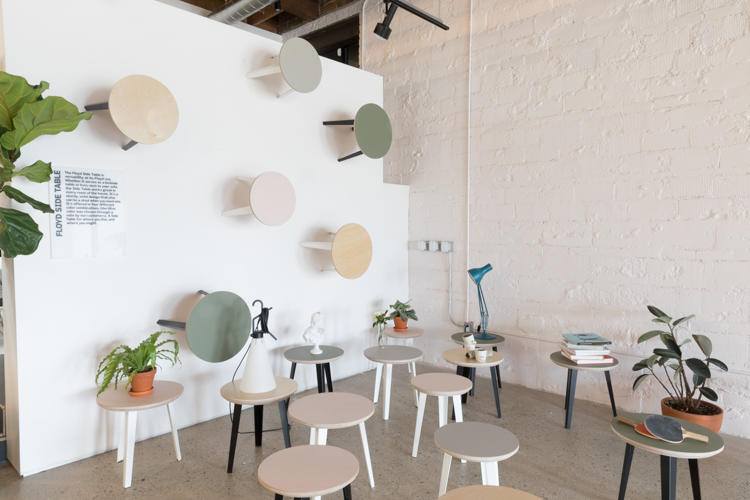 "We're working to find ways to make design and quality products attainable," he says. "Part of our vision is getting people to care about the home. There's so much time that you spend at your table or in your bed, and the experiences that happen around those things are really important parts of not just our space but our lives. We want more people to share in that idea."