Charles & Co. Design Studio transformed a 100-year-old cottage on Main Street, in Amagansett, into the Gwyneth Paltrow brand's first-ever Hamptons pop-up. The space, which features gardens by landscape artist Miranda Brooks, is rooted in the concept of a general store-meets-good summer residence. Influences come from the English countryside's estates and gardens, and the shop carries an inventory of home, fashion with an emphasis on resort and swim, beauty, wellness and specialty goods. Designer Vicky Charles of the firm answers EAL's burning questions: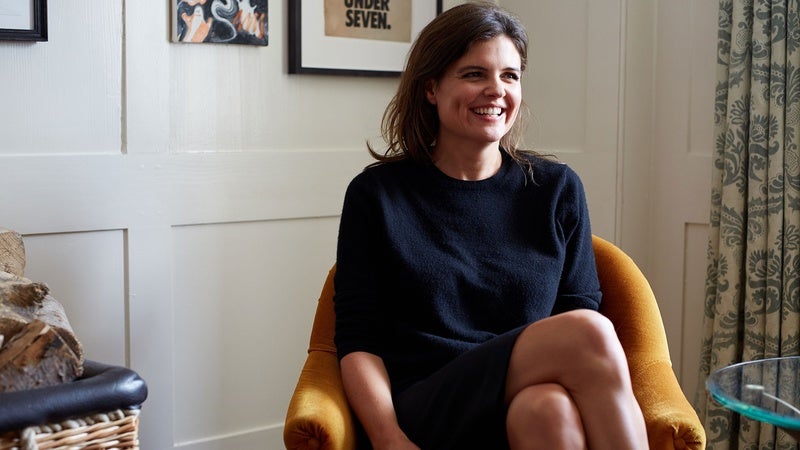 What were the challenges of designing the 100-year-old space?
Given this is a historic building, there were features we had to preserve such as the old wood floors and beamed ceilings. The ceiling heights are low, it has irregular windows and sloped floors, so we had to work with the architecture and bones of the building rather than fight with them. Also, given the temporary nature of a pop-up shop, the space has to be returned to how it was before we decorated, so we really had to enhance what was there rather than ignore it.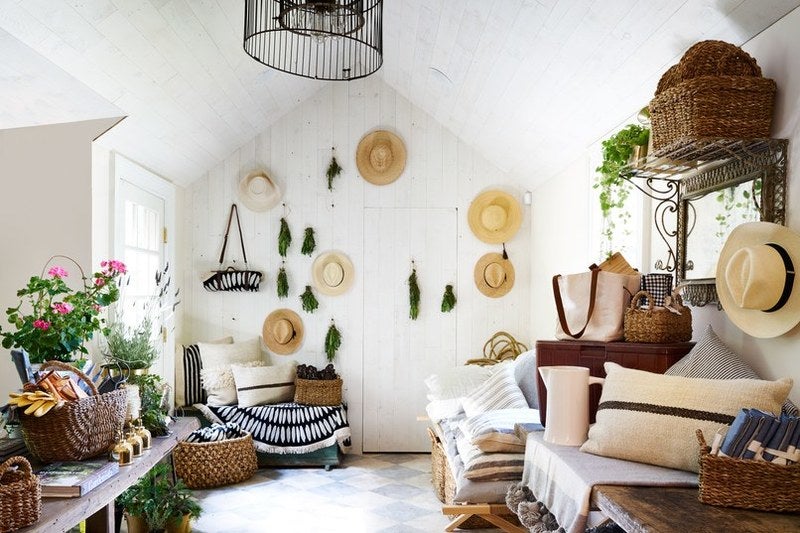 What are some of the details you most appreciate about the space itself?
What we loved about the space is all of the elements that were also the most challenging. I love the old beams, low ceilings, sloped floors as it has so much charm. You feel the weight of history in the place; it makes each room feel special already.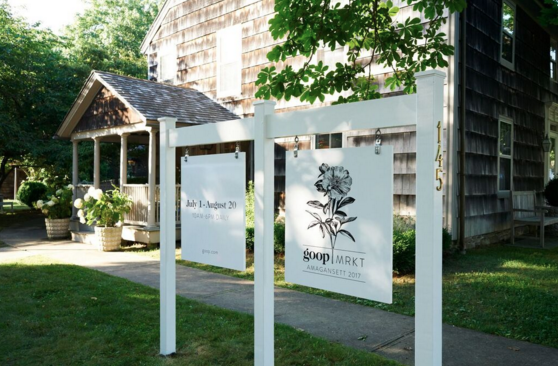 What's most exciting for you about this project? About working with Goop?
It was exciting figuring out how to incorporate the fresh, relevant look and feel of the Goop brand into an old building and making it feel like it was meant to be there. It was also an exciting challenge to accomplish this in less than a month. We designed and executed the work within a really tight schedule, collaborating with the "can do" people at Goop. Everyone had the right attitude of "Lets get it done!"
The pop-up runs until August 20 and is located at 145 Main Street in Amagansett.