Two millennial go-tos—bedding brand Snowe and Apartment Therapy, the online resource for all things home—have teamed up. AT readers were granted a first look, one week in advance of the official launch, at Snowe's newly debuting product—an oversize, Portugal-made throw designed for use indoors and out.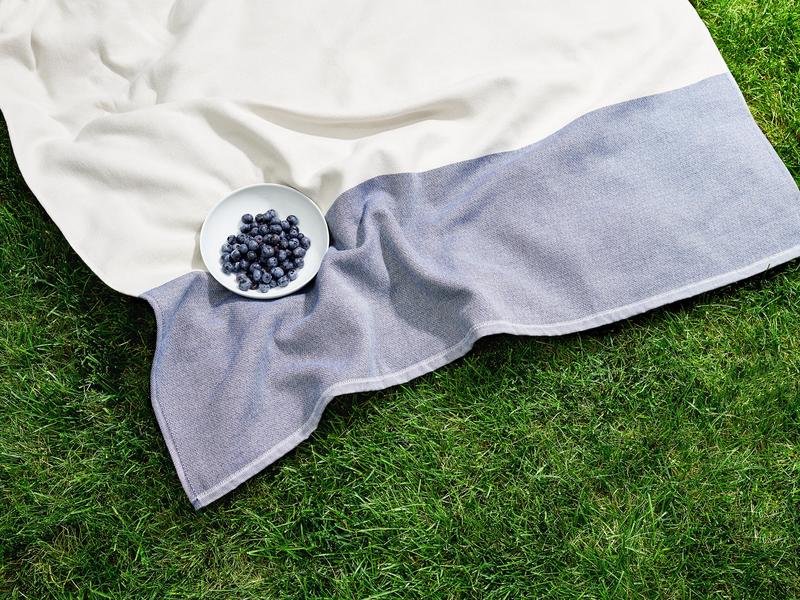 "This particular project actually started out as a conversation between Apartment Therapy's founder, Maxwell Ryan, and myself," explains Andrés Modak, Snowe co-founder and co-CEO. "He was an early Snowe supporter and is one of the biggest fans of our non-shiny sateen sheets. It seemed like an especially great fit, as there's a lot of mutual admiration between Snowe and Apartment Therapy. We're pleased that they cover us often, including naming us one of their favorite online shops. Meanwhile, everyone here at Snowe reads AT pretty much daily, so they're always top of mind."

It
'
s key that both sites are never patronizing or elitist when it comes to design.
"
—
Snowe's
Andrés
Modak
Do the two brands share the same audience or customers? Yes, Modak tells Business of Home. "Both brands understand the importance of guidance and curation, and both of our communities trust us with those important processes. AT's known for their thorough buying guides and product recommendations, and we take a similar approach with our magazine. We love getting into the topics our design-obsessed community is focused on, like the backstory of Limoges porcelain, or the importance of long-staple cotton fibers."
"All that said, I think it's key that both sites are never patronizing or elitist when it comes to design—if someone's just dipping their toe into this world, shopping or gathering inspiration for their first home, we're both going to make them feel welcome and excited."