Since H&M partnered with Karl Lagerfeld in 2004, collaborations with fashion designers have become a mainstay for the fast-fashion powerhouse. But earlier this year, H&M mixed things up by announcing partnerships with two British home brands, wallpaper and textile houses GP & J Baker and William Morris & Co.
The womenswear collection with GP & J Baker, which debuted in August, was immensely popular and quickly sold out; a second release has been ordered for December. The collection that featured iconic patterns associated with the textile house—Oriental Bird, Blossom and Hydrangea Bird. The Morris & Co. collection, which launched at the beginning of October, celebrates the 19th-century patterns associated with the brand in what H&M calls, "a touchstone for the 20th century." Patterns include Brer Rabbit, Love is Enough, Lily Leaf and Marigold.
H&M also developed some proprietary patterns that were inspired by Morris & Co.'s original pieces. The pattern Brook, for example, was created in 2015 and is inspired by medieval tapestries, and the Woodford plaid is a contemporary version of a traditional tartan. The patterns can be found on tailored coats, jackets, trousers, dresses and blouses, and coordinating separates.
"The Morris and Co. prints are some of the most recognized and loved around the world, while William Morris is not only synonymous with the arts and crafts movement, but also a strong advocate of beautiful design," says Pernilla Wohlfahrt, H&M's design director.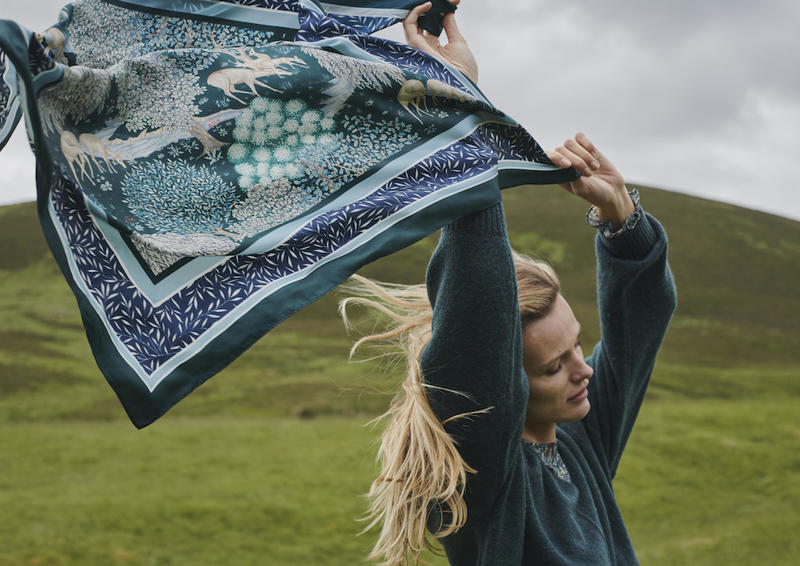 To date, the crossover between textile fashion lines has proved to be a win-win. Ann Grafton, creative director at GP & J Baker, tells Business of Home that for her brand, crossing over into fashion was a major milestone. "To be the first heritage interiors brand to collaborate with H&M, and the thought of seeing our brand aesthetics reimagined for high street fashion was an exciting prospect," she says. "It is fantastic to see these historic fabrics continuing their journey in the fashion arena."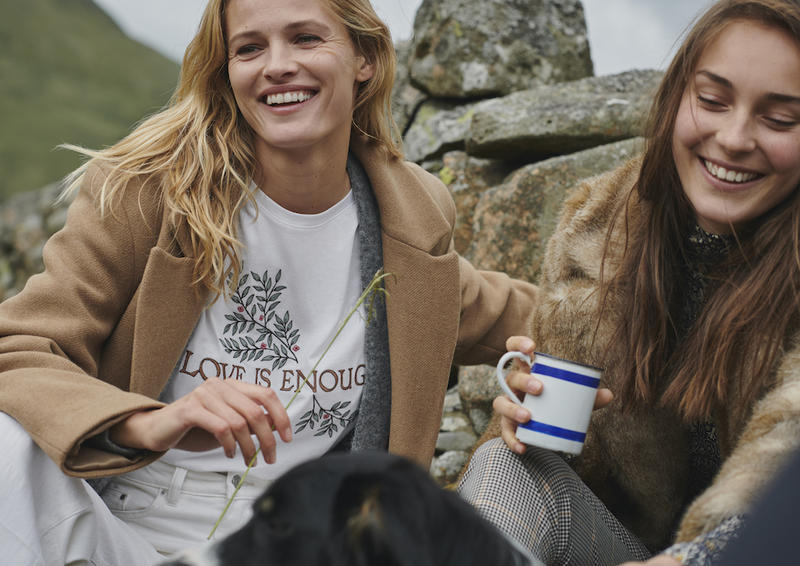 With a renewed appreciation for artisanal designs and maximalist prints, H&M has capitalized on turning centuries-old textile brands into fashion wear. Grafton says that, for both companies, the partnership may have seemed like an "unusual foray, [but] it actually feels like a natural progression for us both." That partnership, for both GP & J Baker as well as Morris & Co., has led to global exposure for the brands with their designs being showcased in all the H&M stores throughout the northern hemisphere. (In spring 2019, the collection with GP & J Baker will launch in the southern hemisphere.)
Both textile companies not only gained an uptick in social media followers after the launch of their fashion lines, but both saw a significant rise in interest among younger generations.
"This collaboration has shown us that there is certainly potential to give these designs a new life across other mediums, and working with experts in their field on collaborations is a wonderful way to utilize and share this amazing resource," says Grafton.