A few highlights of what to look forward to at High Point Market: product from Universal Furniture, Century and Currey & Company; anniversaries with Moss Studio, O'Henry House and Made Goods; and plenty of new showrooms. For a more comprehensive look, keep an eye out for our Designers' Guide to High Point Market, available online starting Friday.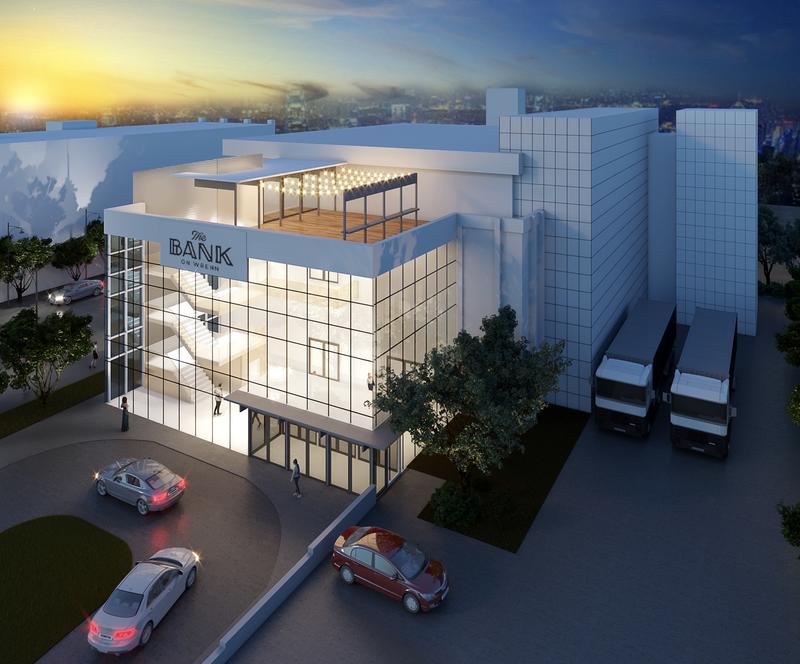 Theodore Alexander has two new designer collabs to debut this year, with Alexa Hampton and Richard Mishaan. Hampton's is a substantial collection that takes advantage of her partner's manufacturing capabilities. "No material was out of reach, no finish too complicated, and no metalwork too fine," she says. "I've felt a bit like a kid in a candy shop." Mishaan's is also ambitious, featuring pieces inspired by everything from Asian and Scandinavian design to midcentury and neoclassical style. The collection survived a three-stage vetting process at Theodore Alexander: Two CEOs and one creative director signed off. "The end result was worth the wait, and for each presentation I refined ideas and things got better," says Mishaan.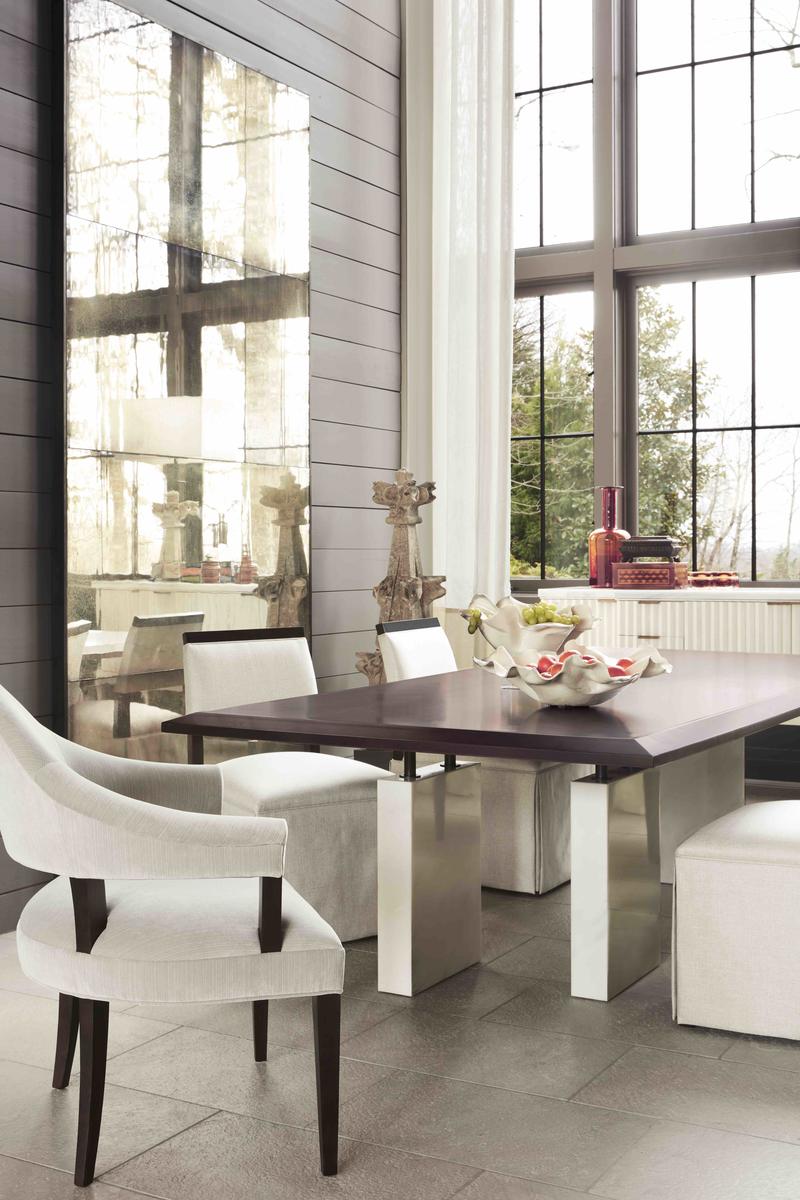 Courtesy of Hickory Chair
North of the border, the Canadian manufacturer Palliser is celebrating its 75th anniversary this year by partnering up with an interior designer on product for the very first time. Fittingly, the brand tapped Sarah Richardson, co-host and producer of eight HGTV lifestyle series, for a whole-home collection. Down South, Hickory Chair is working with designer Ray Booth on a furniture collection that explores "the feeling of home."
News and Showroom Openings
Find your old friends in new places this spring. The headliners in this category may well be Markor—which opens an immense tower on Hamilton Street to house its Caracole and A.R.T. Furniture collections—and accent furnishings resource Made Goods, which debuts its new showroom in a former bank building. The brand is also celebrating its 10-year anniversary with cake in a daily rotation of flavors that has us planning repeat visits.
In IHFC, InterHall welcomes eight new exhibitors: Belle Meade Signature (IH204), Colección Alexandra (IH202), JAMES by Jimmy DeLaurentis (IH601), Lily Koo (IH106), LUC (IH210), Newport Cottages (IH301), Rawan Isaac (IH201), and Tronk Design (IH200). Meanwhile, Jamie Young Company (D223) leaves InterHall for a larger space on the second floor of the Design wing; nearby, Loloi Rugs (D320) adds 12,000 square feet to its third floor showroom.
Abbyson Living cuts the ribbon on its new 50,000-square-foot building at 300 Green Street; and 220 Elm welcomes youth furnishings company In Room Furniture Designs (Level 2), as well as dining furniture maker Skovby (331). Down the block, Monarch Specialties expands to take over the entire 7th floor of the C&D Building.
Eight new exhibitors have also found a home at the Salon in Suites at Market Square. Be sure to give a warm welcome to Austin Allen James (G6020), Bivona & Co. (G7054), Dana Gibson (G7041), Decorum Home (G7000), Hammerton (G7020), Ornis Gallery (G7042), MuralSources by Paul Montgomery (G6060), and Windy O'Connor (G6057).
Events
High Point Market Authority's own keynote series attracts some big names, with Thom Filicia, Carson Kressley, Michel Smith Boyd and Clinton Smith hosting Tales, Trivia, and Trends on Saturday afternoon, and Sophie Donelson in conversation with Bobby Berk about his remarkable career on Sunday afternoon.
Launchin' like the boss you know you already are: On the educational front, we have a new series from Kimberley Seldon of Business of Design that hones in on her project management strategy as well as how to set and maintain clear and firm boundaries with clients when it comes to fees, margins, work order and process. (Please note that the intensive, three-hour training course on how to launch like a boss costs $295 to participate.)
Star tours: There is a full schedule of seminars and events at The Point, including meet-and-greets with Jane Seymour (no, not Henry VIII's third wife—though that would make the most memorable Market experience ever—but the actress of Dr. Quinn, Medicine Woman fame) and Hillary Farr of HGTV's Love It or List It, as well as an expanded schedule of Style Spotters Trend Tours.
Plant Seven's lineup is surely blossoming: With "Beyond the Mask: Storytelling in Black Art + Design," members of the Black Artists + Designers Guild collaborated on an exhibit to overturn myths and stereotypes historically used to undervalue blackness in art and design. Check out the full schedule, including Terra Incognita's celebration of modern ceramics.