After five years at the helm of Veranda, Clinton Smith is leaving the Hearst Design Group title of his own accord. He will remain at the publication through September, completing the November/December issue.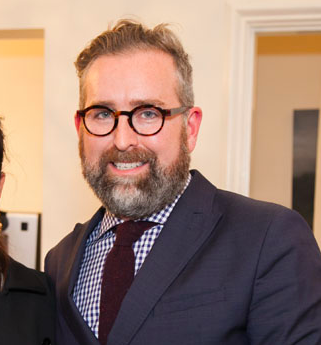 ​"I've decided to leave the magazine to pursue my own endeavors. It has been a great ride," he shares. "Veranda has always been more than a magazine to me—it's a true community of enthusiasts who are passionate about all things home, and I have loved serving them and look forward to continuing our design conversations in my next chapter, but beyond the printed page."
Smith continues, "Hearst is an incubator for creativity and ingenuity and I will take these principles with me as I embark on my new journey."
He was named editor in chief in 2013, and was the third to hold the title, after Veranda founder Lisa Newsom passed the torch to Dara Caponigro in 2010. Caponigro ​left to become creative director of Schumacher.
With a résumé steeped in Southern style, the Dallas native had previously served as editorial director of Atlanta Homes & Lifestyles​,​ since 2008​, as well as senior editor of Southern Accents. He relocated to New York to accept the Veranda job.
In related Hearst news: Since Troy Young was elevated to president of Hearst Magazines, print editors are said to be worried, according to the New York Post; shakeups in the magazine division are expected to continue through November. Young is expected to advance digital editors and focus on growing the magazine division's websites and social channels. He has already made controversial changes with House Beautiful, which is said to be a prototype for other brands.