In our weekly digest, find all of the news you might have missed. Read on for the announcements crossing the BOH news desk this week.
OPENINGS AND EVENTS
Fine linens purveyor Sferra made its European debut yesterday with the launch of a pop-up in Harrods of London. The 638-square-foot shop is on the third floor of the famous department store, introducing Londoners and tourists to the brand's percales, sateens, Egyptian cotton and decorative accents.
Southern Living magazine has picked the location for its 2019 Idea House: a 185-acre community in development on Florida's Crane Island, reported the Jacksonville Business Journal. Construction on the home began last week.
The Sustainable Furnishings Council is hosting a lecture this evening in Greenwich, Connecticut, on flame retardants in home furnishings, hosted by Barry Cik, forensic toxicologist and founder of Naturepedic.
The third RED Auction will be held during Art Basel Miami Beach, on view from December 1 to 5. Architect Sir David Adjaye and artist Theaster Gates will host the auction, which supports AIDS research. Pieces donated by Adjaye, Jeff Koons and Zaha Hadid, among others, will be available to purchase.
French furniture brand Roche Bobois teamed up with Miami's Galleria Ca' d'Oro and Ocean Drive and Art Basel magazines to launch Art Basel Miami Beach's kickoff event, dubbed The Art of the Party. The December 4 event will also unveil Ocean Drive's December 2018 cover, featuring Venezuelan-American influencer Lele Pons.
Design Within Reach and Whalebone magazine are set to host The Photographer Party in Miami on December 5. The event will showcase works by William Abranowicz.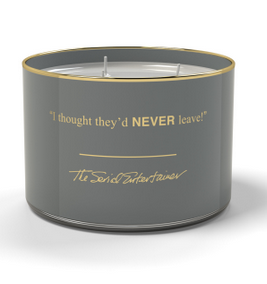 Courtesy of Steven Stolman
BUSINESS TALK
The future of the home fragrance industry is on fire: Luxury candle sales totaled $101.9 million in the U.S. between September 2017 and September 2018, according to market research firm NPD Group. Business of Fashion reported: "While that's a modest portion of the overall $4 billion fragrance market, it's growing faster than the rest of the category, rising by one-third over the last two years." We think Steven Stolman would agree.
Williams Sonoma's family of brands will arrive in India for the first time, reported Furniture Today. The stores are set to open in Mumbai in early 2020. They follow IKEA, which opened a few months ago, and Sotheby's, which opened this week (with a #metoo scandal).
Ikea will eliminate 7,500 jobs over the next two years, reported The Wall Street Journal. Communications, human resources and administrative departments will each be affected. Balancing out the restructure, the megabrand will open 30 new stores and create 11,500 new jobs through its investment in delivery and digital.
Mattress Firm's store closings have put $380 million in business up for grabs, reported Furniture Today. That's how much the 700 stores, which the brand has said it could close, are worth.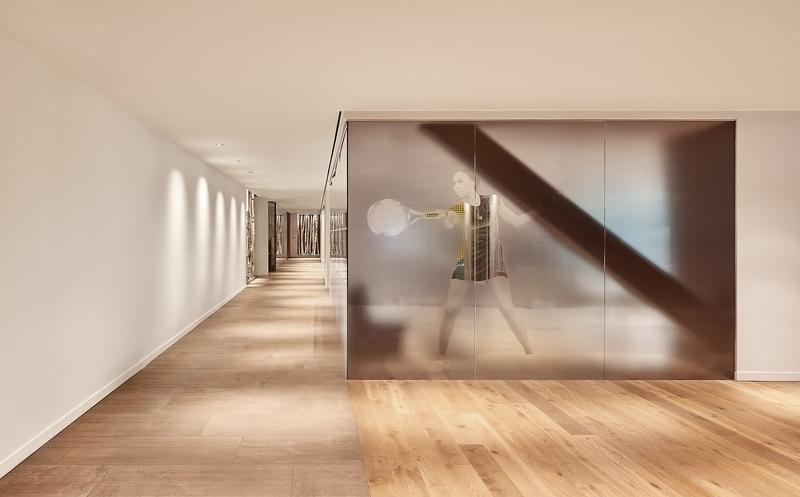 Courtesy of V Starr Interiors
PRODUCT LAUNCHES AND COLLABORATIONS
Venus Williams has designed her latest, and this time, her career spheres overlapped. Her firm, V Starr Interiors, designed two new spaces in Chicago: the Tennis Lounge at Midtown Athletic Club and the V Suite at the new Hotel at Midtown. Fittingly, a commissioned painting of her sister and fellow tennis champion, Serena Williams, graces the walls of the Athletic Club lounge.
Nectar, a digitally native mattress company, opened its first brick-and-mortar as part of a new retail concept titled BrandBox, reported HFN. The concept, based in Tysons Corner in McLean, Virginia, gives online stores a fast path from clicks-to-bricks, offering short leases and a built-in staff. Among the brands joining Nectar in the space are Winky Lux, Naadam, Interior Define, UrbanStems and DKNY.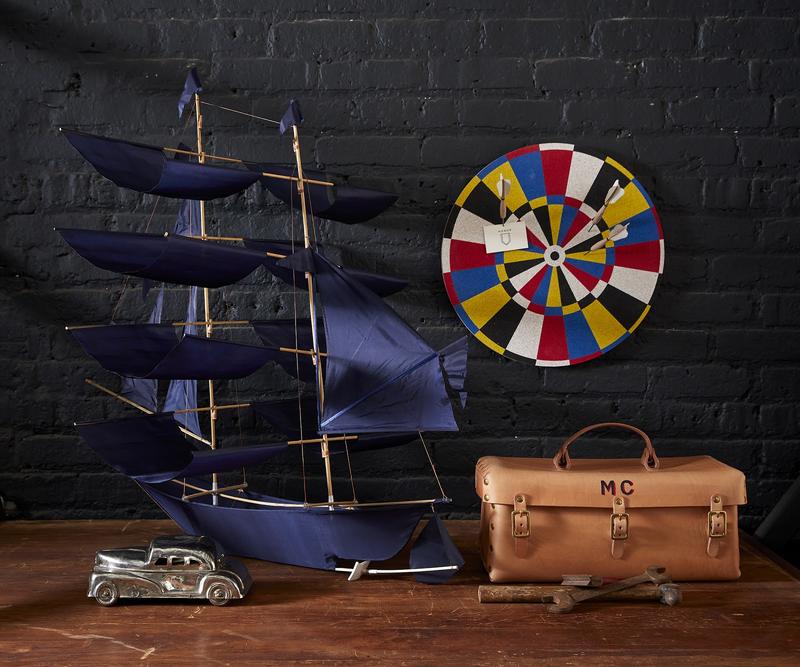 Jayson Home debuted a new JH Capsule Collection featuring personal favorites of the brand's buyers, Caroline Scheeler and Devin Kirk. The 50-piece collection is available in-store and online, with prices ranging from $13 to $350.
CUE THE APPLAUSE…
Theodore Alexander raised $75,685 for Whole Child International, a nonprofit that helps children in need around the world. The funds will go toward launching new branches of the organization in El Salvador. A dinner and silent auction held during High Point Market in mid-October garnered the record total.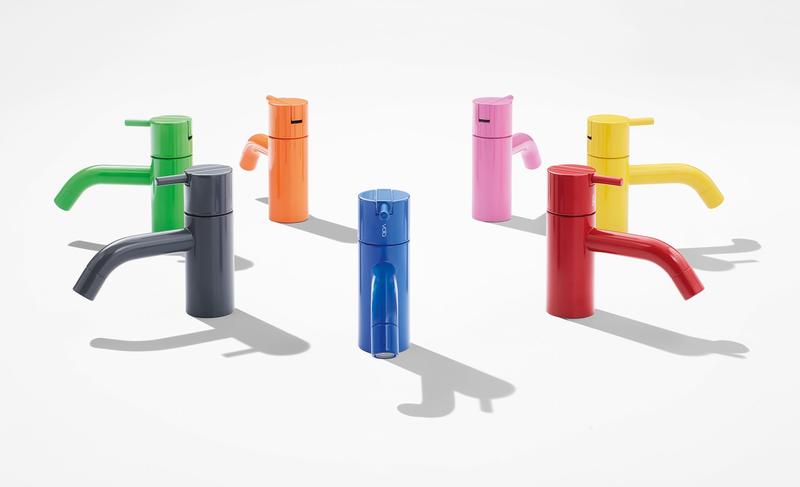 Courtesy of Hastings Tile & Bath
Hastings Tile & Bath is celebrating the 50th anniversary of the Vola faucet. Designed by Arne Jacobsen, the faucet is imported and distributed exclusively by Hastings.
Fantini named winners for its second-annual design awards. SMD Interiors, Eric Petschek LLC, and AKA Architecture + Design were among this year's recipients.
This year is the 10th anniversary of The Cypress Group, Joseph Aldrich's PR firm. "For every friend, client, colleague and cohort that crossed our path over the past 10 years," Aldrich said in his newsletter, "I send out a giant and extremely heartfelt 'Thank you' for the role you played in making the fabric of our story so textured, rich, and, yes, glittery."
RECOMMENDED READING
Desert Cast chairs brought together two traditional Kuwaiti design techniques, Dezeen reported. Designed by architects Jassim Al Nashmi and Ricardas Blazukas, as well as product designer Kawther Al Saffar, the chairs were a centerpiece of Dubai Design Week in mid-November.
Will 3-D-printed design ever be more than a tech fetish, asked Fast Company. The story honed in on Ian Yang, founder of Gantri, a startup that sells desk lamps and uses 3-D printing "to optimize the manufacturing process without being heavy-handed about the buzziness of the technology."
"Nowhere is the globalization of Black Friday more evident than on Instagram," reported Quartzy. The brand said that the U.S. has exported the post-holiday holiday to the rest of the world, and the forces of "rampant consumerism, an obsession with finding deals, [and] an inability to stop comparing our real lives to the fake lives portrayed by people online" compound its power.
If ever an argument were to be made for holiday windows, The New York Times has certainly cinched it: "Whatever the style," it reported, "the import is clear. November and December are the biggest months in retail, and the windows help suck customers in, not with product so much as theme. Even for those who can't make it to the windows, those themes radiate outward, setting the tone for the season."
Seattle-based interior designer Carl Williams designed a garden in collaboration with Shapiro Ryan Design, reported The Seattle Times. "From the driveway, you can move in two directions—toward the walkway that leads to the front entrance, or down a small flight of stairs to the sidewalk. Either way, you step on and over low-growing ground covers like Isotoma fluviatilis "Blue Star Creeper" and Saxifrage."
Interior designer Debra Newell will be portrayed by actress Connie Britton in Bravo's adaptation of Dirty John, which tells the story of how Newell dated John Meehan, a sociopath who pretended to be a doctor. Forbes spoke with Newell about the show, her new business and her career.