A scorecard that judges wood sourcing policies for 50-plus of the biggest furniture retailers in North America launches this week. A development between two partners—the National Wildlife Federation (NWF) and the Sustainable Furnishings Council (SFC)—the Wood Furniture Scorecard covers publicly available information on how companies source virgin wood. It also evaluates company use of recycled and reclaimed wood.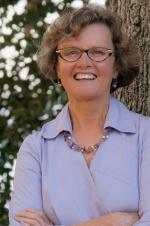 Who's on top? ABC Carpet & Home, Williams-Sonoma Group, IKEA, Crate & Barrel, Mitchell Gold + Bob Williams, City Furniture, and Target earned top ranks, while six companies received Honorable Mentions and two companies agreed to undertake better wood sourcing policies within a year in response to the scorecard initiative. Hey
"Sustainable Furnishings Council is committed to helping consumers find the more eco-friendly products they are looking for as they furnish their homes, and to helping furniture companies reduce their environmental footprint, despite the complexity of their supply chains," says Susan Inglis, SFC's executive director.
"This scorecard serves our purpose, guiding shoppers to companies that are demonstrating leadership with a robust wood sourcing policy, and also encouraging more companies to enter that leadership circle. We are delighted to work with NWF to make this difference in keeping forests healthy."
The initiative is designed to encourage better forest management and, the organizations say, is founded on "an understanding that the furniture industry might, knowingly or not, be using illegally logged and otherwise un-sustainably produced wood within their extremely complex supply chains." The furnishings industry is the third-biggest consumer of wood, following the construction and paper industries.
The partners point out that the problems of deforestation and poor forest management threaten wildlife species, water and climate security. Additionally, the SFC notes that 86 percent of furniture consumers in a recent survey identified as being "very concerned" about global deforestation.
Collin O'Mara, president and CEO NWF, says, "The National Wildlife Federation and the Sustainable Furnishings Council are proud to elevate leaders in the sustainable furniture movement by highlighting the importance of responsible wood sourcing policies and giving consumers the tools they need to make environmentally conscious purchases. Through this project, we hope to empower everyone shopping for wood furniture to buy wisely, vote with their wallet, and protect our world's forest resources for future generations."
Explains Barbara Bramble, NWF's vice president of International Conservation and Corporate Strategy, "At the National Wildlife Federation, we have studied the negative impacts of deforestation on wildlife, climate and water security; and we are committed to helping consumers and companies shape a more sustainable furnishings industry. We have seen the power of market forces to shape industry practices, and we know that consumers appreciate transparency. During this project, several companies have stepped up with new policies, responding to the call for responsible wood sourcing. We are thrilled to continue this collaboration with SFC."