Venus Williams' design brand V Starr Interiors has unveiled three newly decorated residential communities in South Florida: Botaniko Weston, Atlantico at Alton, and Royal Palm Polo.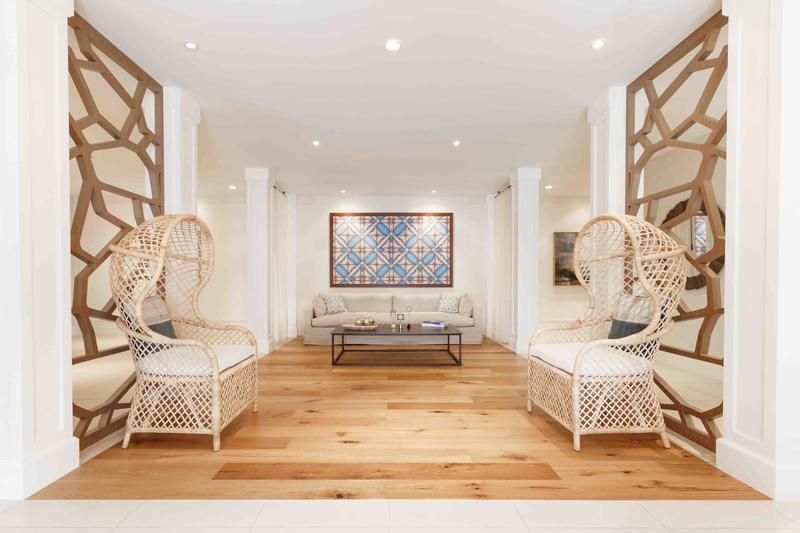 V Starr Interiors created the interiors for the standards for Botaniko, which included a model home and sales center. The brand designed the Resident's Club in Royal Palm Polo, which reflects the architecture by Douglas Root Architects. V Starr chose to work with these communities because the locations are aesthetically pleasing but "a little bit unexpected because they are still up-and-coming," according to Sonya Haffey, who was recently promoted to vice president after nearly 10 years with the firm. For Botaniko, V Starr worked with architects Chad Oppenheim and Roney Mateu, and for Royal Palm Polo, it worked with the Toll Brothers.
The lead designer for Botaniko Weston was Aselle Dulaty. The team included USA Tile and Marble for tile and Andres Marrel and Addison House for custom art. For Atlantico, the lead was Sanna Tilley. The wood floor was by Du Chateau, furnishings by Varies Restoration Hardware, decorative tile by Ceramic Matrix, porcelain flooring by Daltile, art by Kalisher, and art hanging by Miami Art Services. Accessories for Atlantico were by Arteriors, Surya and Made Goods, among others. Royal Palm Polo's lead designer was Michelle Dang. The wood floor was by Old Savannah, with Currey & Company, Daltile, Bernhardt, and Surya used for interiors.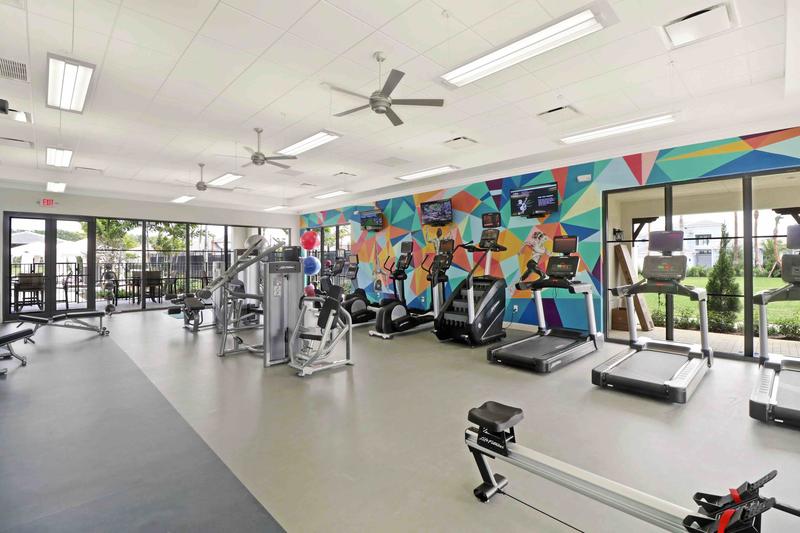 Each project had a different inspiration: At Botaniko Weston, they wanted to bring the outside in, keeping interiors clean and modern and adding pops of color; at Atlantico at Alton, the brand wanted interiors that would be both polished and laid back; and for Royal Palm Polo, the brand wanted to modernize traditional Boca design, keep soft tones and maintain the traditional colors of the area. The gym at Royal Palm Polo has a colorful mural on the wall that's a favorite of Haffey's.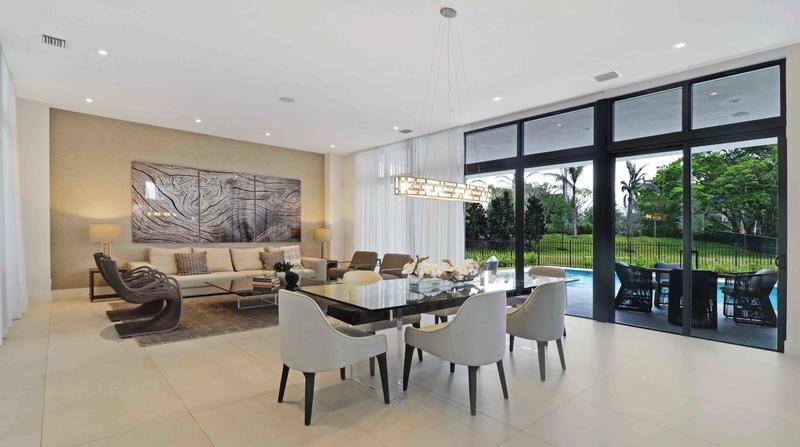 The projects were not without challenges. For Botaniko, V Starr had to choose all new furniture before opening, according to Haffey. She also said that while well worth the effort, the large wood screens at Atlantico that appear on both sides of the entrance had to be cut out with a laser. The team received large metal screens that did not turn out like the samples it received, and so had to redesign them into something realistic enough for a fabricator to create.
Prices for Botaniko Weston homes range between $1.5 million and $2.8 million. The rent for an apartment at Atlantico starts at $1,580 a month for a one-bedroom. Royal Palm Polo homes range from $997,995 to over $1.7 million.
In February, Williams was the big name behind Airbnb's first-ever apartment complex design. The firm was founded in 2002 and expanded its West Palm Beach team last fall.