Jean-Louis Deniot isn't the only designer to make a splash in Miami this wintry season. It's the first Miami condo project for Thom Filicia, who grew up visiting the area. He designed common areas and amenity spaces for Biscayne Beach, including mainland Miami's first private bayfront beach club with a view of the waters of Biscayne Bay, for the 52-story tower, which is located in the downtown East Edgewater neighborhood.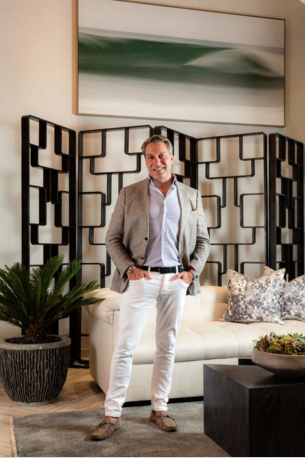 "For the design of Biscayne Beach, I was inspired by the sand, the sea and most of all—the city," says Filicia. "By mixing natural elements with raw and refined materials, we created common areas that are bold and sophisticated, yet inviting and approachable. We wanted residents and their guests to feel comfortable in a sarong and sandals or dressed up for a New Year's party."
In addition to designing the common areas, Filicia chose the finishes inside individual residences. The designer has also already been commissioned to design some of the building's sold properties.
"The design of this project was driven by the opportunity we had to define what this neighborhood would become. Its proximity to the water, the city, the growing design scene and all that Miami has to offer allowed us to create a unique voice that feels at the same time sophisticated yet serene, cool yet casual and elegant yet earthy," Filicia says.
"We incorporated a mix of materials, textures, patterns and colors to tell the authentic story of Biscayne Beach, which is one where families can enjoy a day by the pool, couples can relax and enjoy the beautiful views over Miami Beach, and young professionals can explore the streets of the nearby Wynwood and Design District neighborhoods. Biscayne Beach feels at home in Miami, yet uniquely its own."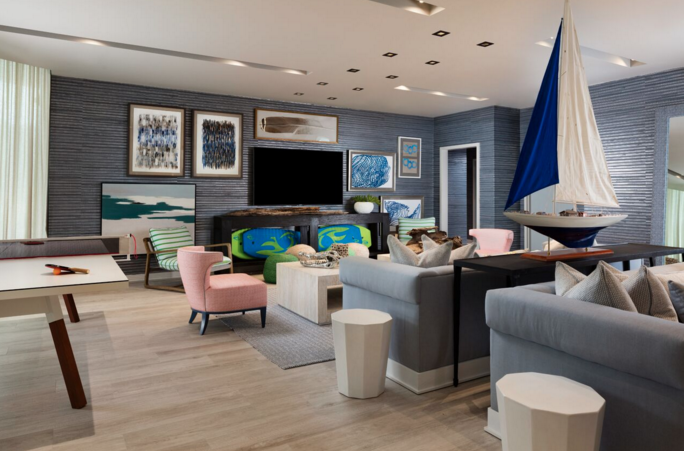 Biscayne Beach was developed by South Florida–based real estate developer Two Roads Development in partnership with GTIS Partners, a global real estate investment firm based in New York. About 99 percent of the 391 residences, which include one-, two- and three-bedroom condos, town-home-style beach house units, and two-story upper penthouses with private rooftop pools and garden terraces, have been sold, ranging in price from $400,000 to $9 million.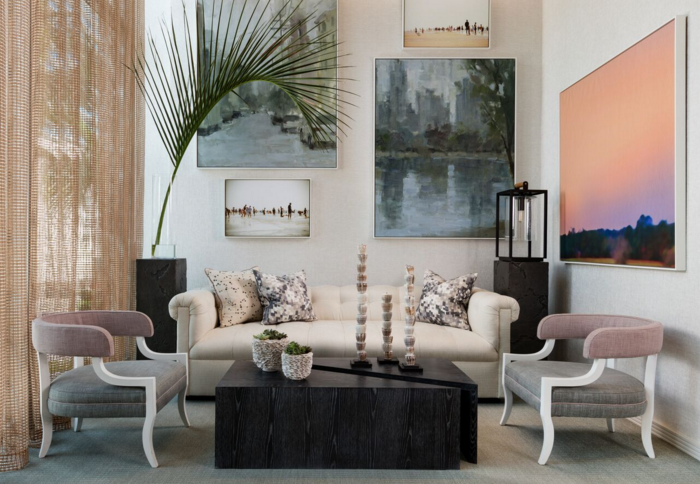 "Recognizing Miami's status as an international city and the special waterfront setting of the Biscayne Beach site, we had a strong conviction that this was the right project for us to invest in and develop," says Rob Vahradian, senior managing director of GTIS Partners. "We knew there was demand for luxury condos in East Edgewater because of its central location and proximity to downtown and the beach, but the velocity of the pre-sales we saw at Biscayne Beach exceeded our expectations. We're proud to say what started with a special location and a vision has now officially become a successful reality."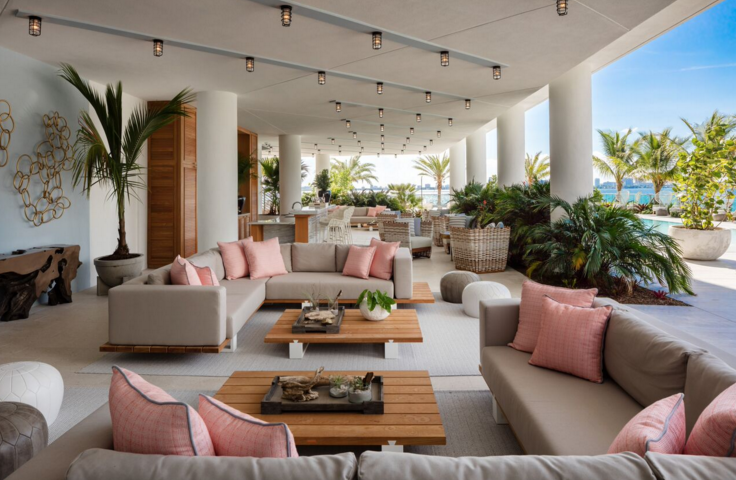 Images courtesy Kim Sargent Photography