The newly renovated Miami Beach Convention Center will open this December in time to host Art Basel Miami Beach. Several steps were taken by Fentress, the architecture firm leading the center's redesign, to ensure the MBCC has been raised to comply with FEMA code—meaning that all of its building systems are on the second floor, and that its facade has hurricane-resistant connections and projectile-resistant glazing. Miami Beach chose Fentress as lead architect of the 1.4-million-square-foot redesign in 2016 to make the center more technologically advanced, as well as to follow FEMA code.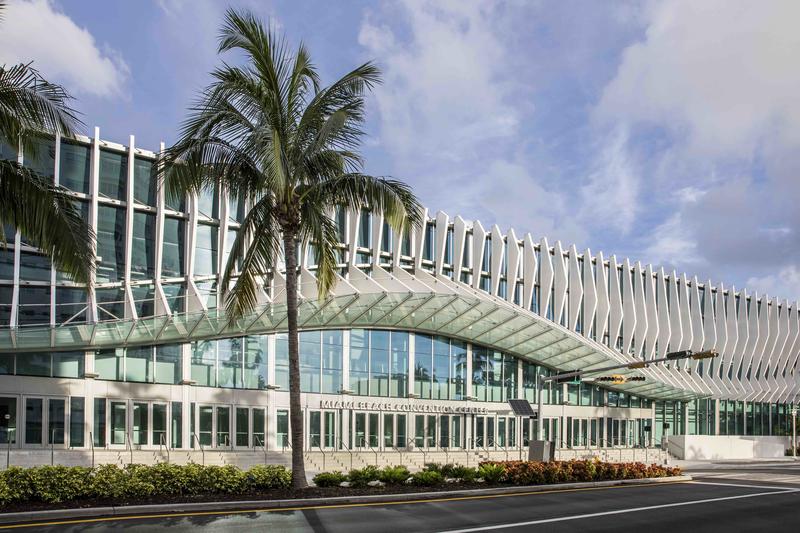 For Art Basel Miami Beach, which first made its foray into the Americas in 2002 and has since more than doubled its thousands of attendees, the new MBCC has an exhibit hall that is composed of 500,000 square feet, four additional ballrooms, and an added 127,000 square feet of meeting rooms. There is also more funding dedicated to public art: $7 million, the largest in Miami-Dade County's history.
MBCC's natural-disaster-resistant design may come from what several news outlets are dubbing "climate gentrification," related to a recent Harvard study that suggests nearby Miami's higher elevated land will be worth more in the next few decades. The study followed over 100,000 single-family Miami homes over the past 45 years, and claims that the high-elevation areas will soon become more densely populated. Miami has spent almost $200 million on hurricane and flooding protection; CNBC reports that Miami Beach will spend twice that amount. The MBCC redesign cost $620 million.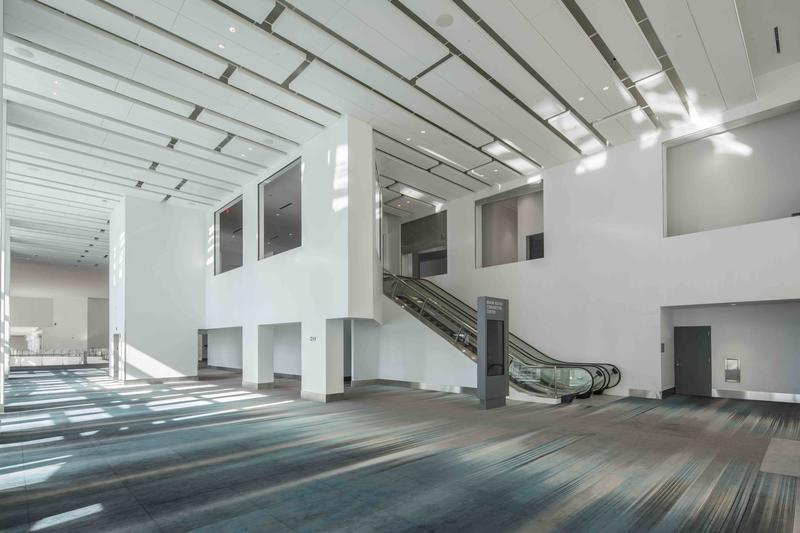 In collaboration with Arquitectonica, Fentress incorporated ocean, beach and aquatic life into the design concept, including 500 aluminum fins attached to the exterior that have a custom parametric software, which helps the fins better respond to their environment. With technology being a core principle of the design concept, the center has low-voltage electronic systems, a distributed antenna system for cell phones, expanded Wi-Fi, digital read boards in every gathering room, and a digital exterior sign. Other notable features are 12 new acres of greenspace and 1,287 additional trees being planted along the shoreline of the Collins Canal. Six acres' worth of parking lot will be turned into a public park.
Fentress, along with collaborators West 8 and Arquitectonica, recently released the first photographs of the center. In its three years of construction, the MBCC has remained open, with over 40 shows and hundreds of thousands of visitors.