Thousands of international art dealers, collectors and aficionados will assemble in Miami next week for one of, if not the, nation's most comprehensive art celebrations. Anchored by Art Basel Miami Beach, the annual Miami Art Week gathers contemporary works created by masters and emerging artists alike from hundreds of galleries across the world.
The success of Art Basel's U.S. iteration, now in its 15th year, has spawned some 20-plus satellite fairs throughout the week. EAL asked those who know the shows best to help navigate the scene. Industry professionals and experienced Art Week attendees Kristen McGinnis, Luca Andrisani and Robert Zemnickis weigh in on the events, exhibitions and happenings they'd never miss.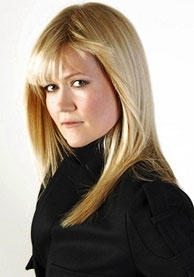 THE LONGTIME AFICIONADO: KRISTEN MCGINNIS
A familiar face at Miami Art Week, New York–based designer Kristen McGinnis knows the lay of the land. Before hosting her own tour for the Design Miami showcase, McGinnis shares her insider leads on the week as a whole.

Blum & Poe at Art Basel Miami Beach
I find that everyone saves some of their best pieces for [Art Basel]. I am excited to see if Blum & Poe has brought works by the sculptor Alma Allen this year. He has quickly become one of my favorite artists. I find myself drawn to his deep connection to the material that stems from his living for so long in Joshua Tree. Don't be afraid to play with scale—his large-scale works are quite livable. (December 7-9, Art Basel Miami Beach, Galleries G22)
Nina Johnson Gallery
There are a number of design galleries in town that are must-sees! I am the most excited to see the new Katie Stout show at the Nina Johnson Gallery. I met Nina earlier this year and think that she has a fantastic eye, showing works by artists creating both fine art and design. (6315 NW 2nd Ave)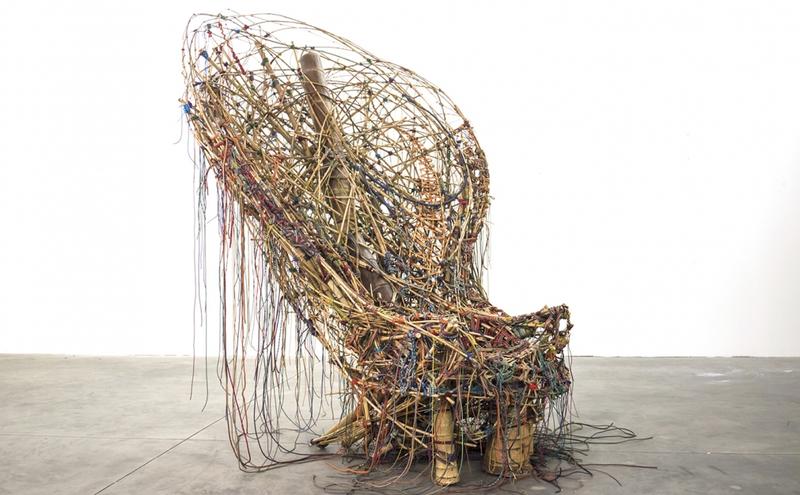 Cristina Grajales Gallery at Design Miami
As a designer, of course one of my favorite events is Design Miami. They pull together the finest dealers worldwide, each with their individual take on the best and brightest of what is happening in design. Personally, I am very excited to see Cristina Grajales's booth as she highlights the artists Mike and Doug Starn. They are fine artists who are crossing over into design. For those interested, I am hosting a tour of Design Miami for Design Miami VIPs on Thursday, December 7, at 11:30 a.m. (December 6-10, Design Miami, 1809 Meridian Ave)
Museum Tours
Another thing that I like to do while in Miami is to see many of the private collections and museums. Visiting the Rubell Family Collection, Margulies Warehouse and the De la Cruz Collection are on my do list next week. In addition to seeing the Ugo Rondinone show at The Bass, I am excited to see the Steve McQueen show at the Pérez Art Museum. (Various locations)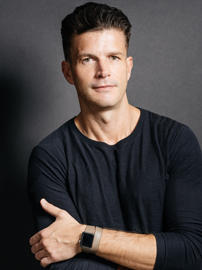 THE EXPLORER: LUCA ANDRISANI
A curiosity for the unconventional and cutting-edge lead architect Luca Andrisani's cultivated tour of Miami Art Week. The themes of sustainability and progress that drive his New York–based firm are reflected in his must-see list of exhibitions and events at Art Basel Miami Beach and beyond.

'Triángulo' by CIFO at Art Basel Miami Beach
Being a fan of abstract art, I'm really interested in seeing the work of key figures within the Cuban abstract movement, especially the work of Carmen Herrera. Trained as an architect herself, her signature was "bold simplicity," which is something I try to achieve within my own work. She was also a believer that "less is more" and liked colors like me. (December 7-10, 9 a.m.–3 p.m., Art Basel Miami Beach, CIFO Art Space)

Kurimanzutto at Art Basel Miami Beach
The nomadic concept of young artists coming under one roof is what I love about this exhibitor. In particular, I feel close to Gabriel Orozco and his use of different medias: drawings, photography, sculpture. Just like Marcel Duchamp, he utilizes materials of his everyday routine but displacing them. (December 7-10, Art Basel Miami Beach, Kabinett F17)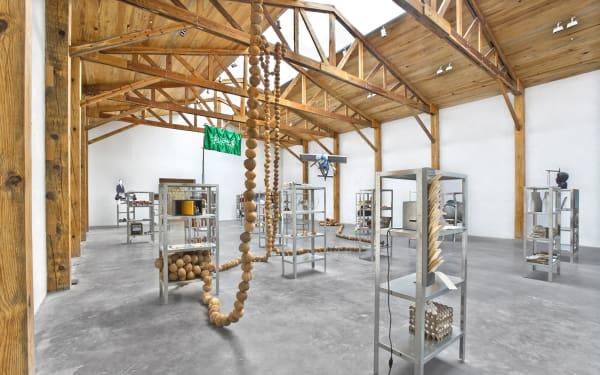 'Tania El Khoury: Gardens Speak' at Art Basel Miami Beach
I always try to tell stories through my design and convey a strong narrative with it, which is why I'm so fascinated by Tania El Khouri's work. This year, audience members will lie in graves and relive the stories of 10 people who were buried in Syrian gardens. Her topics are relevant since we live in a delicate political time: Art and design should be more challenging than ever and could be the best way to carry out a social revolution. (December 7-9, 9 p.m.–10 p.m., Art Basel Miami Beach, Gleason Room at the Fillmore)

III Points presents Björk at Mana Wynwood
In a fun event, Bjork is DJ'ing for an event produced by III Points at Mana Wynwood. She is one of the most iconic artists of this century, whom I always look up to for her creative process, which combines art, fashion and music. (December 5, 9 p.m., Mana Wynwood)
Pinta Miami at Mana Wynwood
Optical art and geometric abstraction have always had a strong influence on my work. The major contributors of these movements can be found at Pinta, which promotes Latin American, Spanish and Portuguese art with a focus on the abstract, kinetic and conceptual art movements. (December 6-10, Mana Wynwood)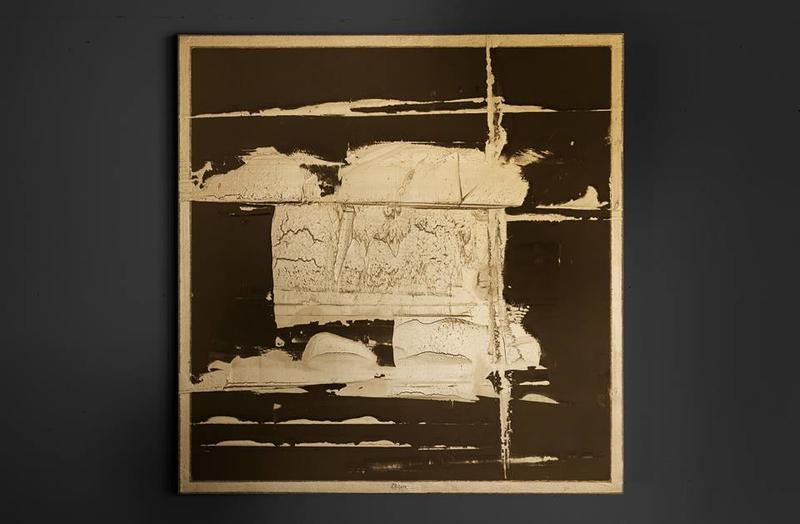 Reflections by Pierre Bonnefille at Liaigre
I've been familiar with Pierre Bonnefille's work for a while, as he often creates work for architectural projects and interior architecture. His search for special and complex textures is something I try to achieve through my interior design choices of fabrics and materials. Bronze, in particular, is one of those fine materials I really like because of the way it reflects light and the way it ages, creating a beautiful patina, so I'm excited to see his bronze paintings. (December 7, Liaigre, 137 NE 40th St)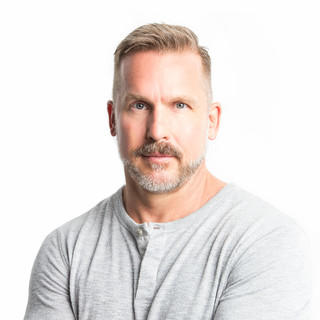 THE LOCAL: ROBERT ZEMNICKIS
Art Basel may draw the crowds, but an on-the-ground perspective helps navigate the 20-plus satellite fairs and events. Interior designer Robert Zemnickis, co-founder of the Miami-based design studio Roye, puts his next-level attention to detail on the surrounding Miami Art Week happenings. You'll also find his "Study in Blue" room at the first-ever CasaCor showhouse, opening December 1.
Galeria LGM at Context Art Miami
I love the poetic nature of Gustavo Velez's "Cube 4" sculptures, as if a piece of folded paper yet made out of stone. I love the dimensionality and lightness it has. (December 5-10, Context Art Miami Pavilion, C222)
Galerie Matthew Namour at Context Art Miami
I'm so looking forward to seeing Jon Todd's "Devil" piece in person! I love the layering of texture and images over each other to create another image. It has a tribal quality and feels very modern and current. I am originally from Montreal and always love to stay connected to its pulse and support it in any way I can. (December 5-10, Context Art Miami Pavilion, C200)
Diana Lowenstein Gallery at Context Art Miami
I have sold Dirk Salz's work to past clients and continue to admire and look forward to his next ones. With "#2161 (blau)," I love his method of layering the same color to create depth, movement and different tones of the color in a very precise manner. Also in the gallery is Udo Noger, whose work I find soothing and tranquil as well. The scale and the quality in which he paints creates these pale, almost winter scapes, and all of the elements in his work have their own texture. (December 5-10, Art Miami Pavilion, A116)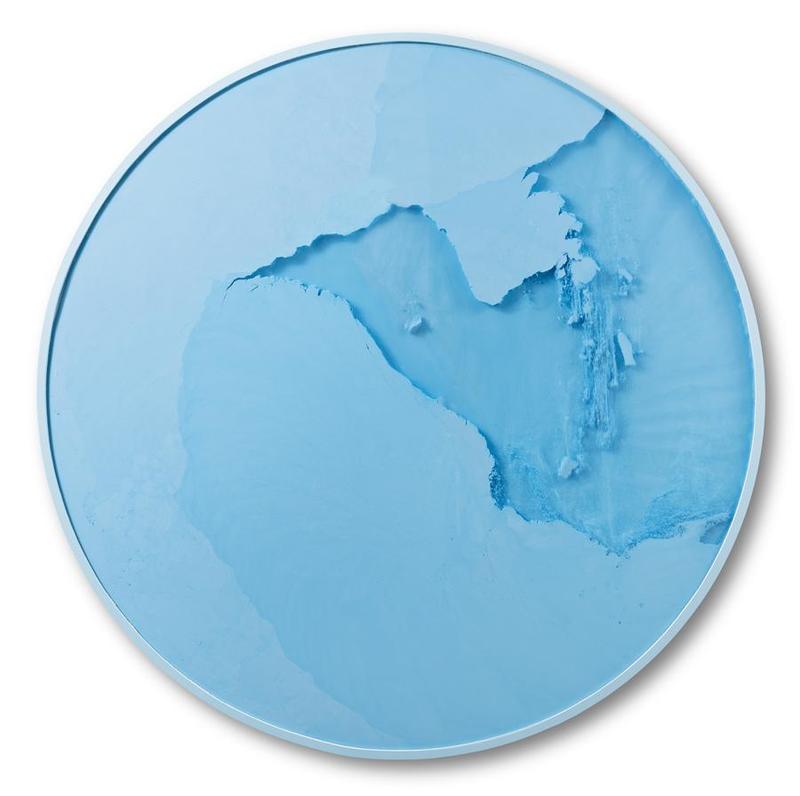 Espace Meyer Zafra at Context Art Miami
Manuel Merida Cercle's "Bleu Lumiere" is a large, flat disk filled with pigment powder that slowly rotates, with the powder tumbling around to make random shapes in constant change. You participate with it by being drawn into and immersed in the color. I haven't yet purchased one or sold one to a client, but I can't wait to! (December 5-10, Art Miami Pavilion, A205)
CasaCor Miami
It's been a pleasure to participate in the CasaCor designer showhouse. Our space, "A Study in Blue," is about connecting the idea that a space can restore and protect you from the negative effects of our modern world. I imagine this would be a place for self-renewal and inspiration, a place where you can read, listen, draw, watch—to relax, recover, inspire and stimulate. We chose honest, all-natural materials that are characterized by an acute sense of detail, craftsmanship and intuition, while retaining a feeling of warmth. (December 1-18, RISE at Brickell City Centre, 88 SW 7th Street)