The two-year and $12 million renovation of Miami contemporary art museum The Bass is complete, seamlessly timed as the art world narrows its sights on the city for the upcoming Art Basel. Led by architects Arata Isozaki, David Gauld, and Jonathan Caplan, the museum renovation nearly doubles the interior space, which will be "dedicated to more ambitious exhibitions and robust public programs."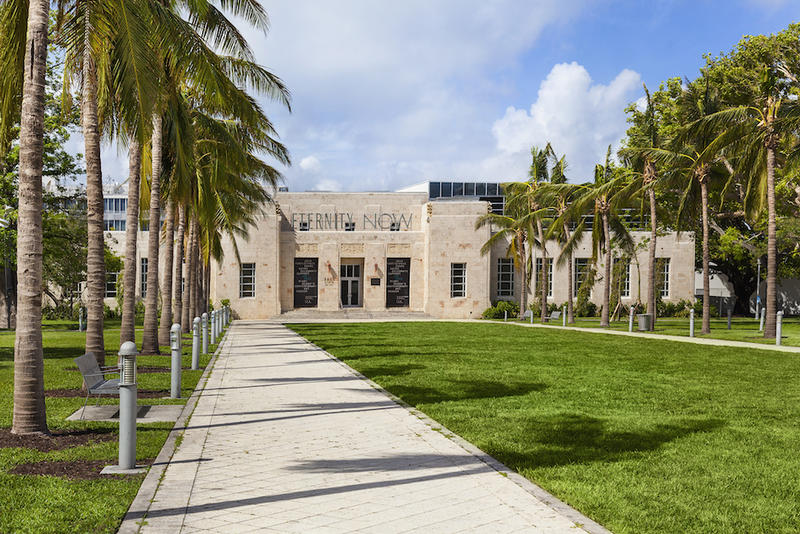 The City of Miami Beach and a number of private donors contributed to the multimillion-dollar project, which broke ground in 2015. The renovation, which expands the internal layout without altering the exterior, has added four new galleries, the Creativity Center educational facility, and a museum store and cafe. In total, the reconfiguration of the 1930s-built art deco building has increased programmable space by nearly 50 percent.
Caplan was given the task of updating the interior aesthetic. "There were essentially two components to this brief," he says. "Firstly, to create a fluent, harmonious relationship between the gallery area and the multipurpose spaces leading to and from it; and secondly, to allow these separate spaces to each have a discrete identity and dynamic of their own."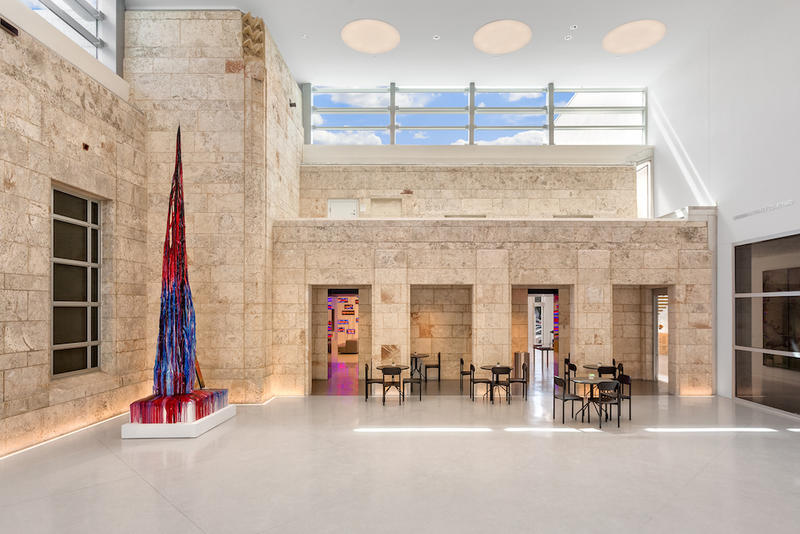 Caplan oversaw the redesign of the public spaces, including the museum gift shop and cafe, as well as the lighting within the new galleries.
"Public areas understandably play a subsidiary role in any museum, but this can sometimes result in such spaces, and by association the museum as a whole, becoming mundane, off-putting—at worst a dead zone," says Caplan. "We wanted to not just minimize, but reverse this, because these spaces are not only the first and last impressions a museum gives to the visitor, but in this case, they are also spatially at the center of the museum. It was important that they were vibrant and alive, functioning as a social destination for the local community and beyond, but at the same time acting as a kind of hinge: a draw for and way into the art."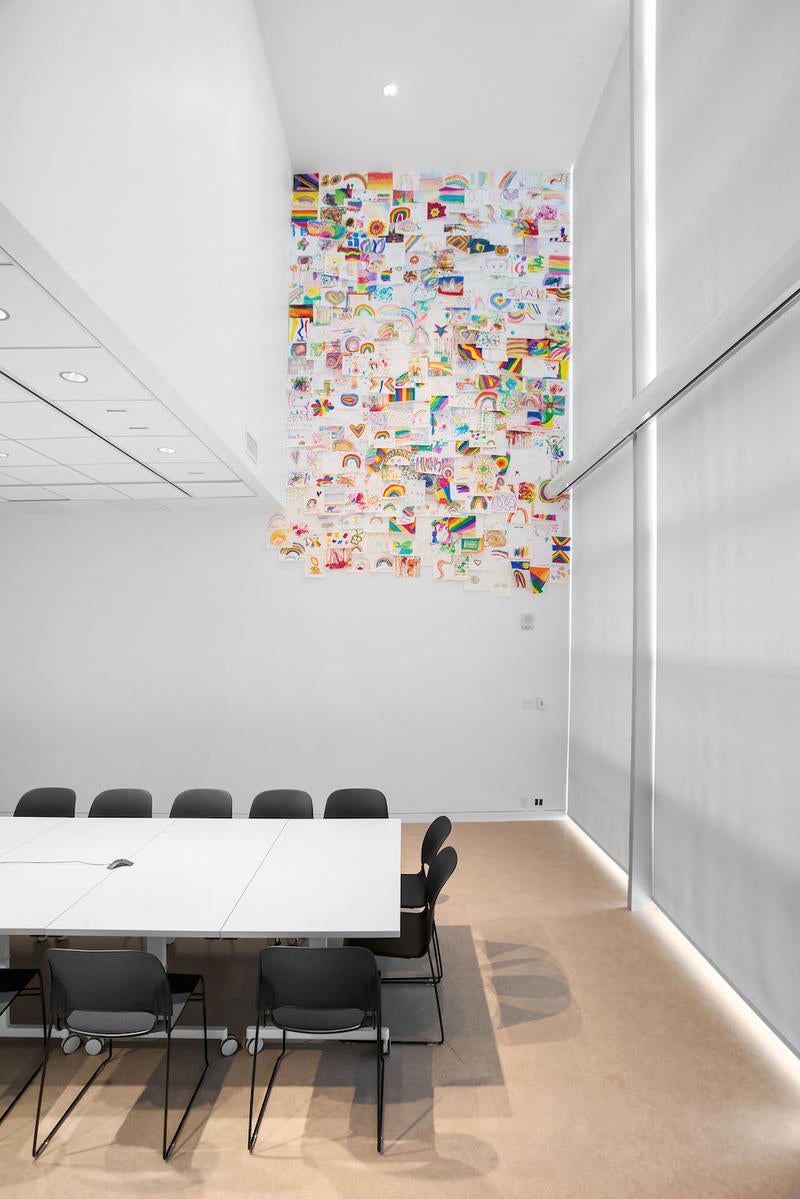 Aside from structural renovations meant to enhance the visitor experience, the redesign will also include visual rebranding components. The museum, which was founded in 1964, partnered with creative studio Project Projects to create a new logo and website that would also promote the destination's new name. Formerly the Bass Museum of Art, the new moniker, The Bass, has long been used by locals and better represents the museum's contemporary shift.
Running alongside Art Basel, the newly opened galleries are displaying solo exhibitions by Ugo Rondinone, Pascale Marthine Tayou and Mika Rottenberg. "The three exhibitions we chose to inaugurate the new space this fall reflect The Bass's commitment to presenting international contemporary art by established and mid-career artists," says executive director and chief curator Silvia Karman Cubiñá.
The selected exhibitions, and the redesign as a whole, come as the next step in The Bass's 10-year initiative to increase the contemporary art holdings in its permanent collection.
"More than just a building renovation, The Bass's transformation brings the physical museum to the level of its curatorial ambition," says George Lindemann, president of the museum's board of directors. "The museum's walls hold a historic legacy as the first public exhibition space in South Florida, and a bright future as the platform for presenting the most intriguing and inspiring contemporary artists of today and tomorrow."