Designers and artists of color have often been excluded from industry panels, licensing deals, press opportunities and more—and it's not due to a lack of presence, but rather a lack of representation. A group of powerhouse designers with the newly formed Black Artists + Designers Guild and the eight-year-old Black Interior Designers Network, both organizations dedicated to elevating the work and voices of black design professionals, are speaking up—and top industry players are starting to take notice.
The first Black Artists + Designers Guild meeting was held in late November. A group of 12—some of whom had been in the industry for fewer than five years, some for more than 25—gathered in New York at Fabricut's showroom in the D&D Building. "It was a very genuine space for them to learn a little more about us," founding member and New York–based designer Keita Turner tells Business of Home. "I think the pulse in the room was that the possibilities for collaboration, learning and sharing with one another are promising."
Founded in November, BADG already has 60 members, which founder and artist/designer Malene Barnett predicts will become 100 by winter's end. A key objective of the group, she tells BOH, is to "create more visibility so we can be part of the [art and design industry] conversation, which, so far, has been one-sided." But it's not just about racial identity, Barnett explains. "We all know we're black, we know we share the same struggle—it's not about that. It's about coming together and talking about our careers and aspirations. We're not here to talk about race, which is something we have to deal with on a daily basis living in this country. We are artists and designers, and we want to have the same opportunities."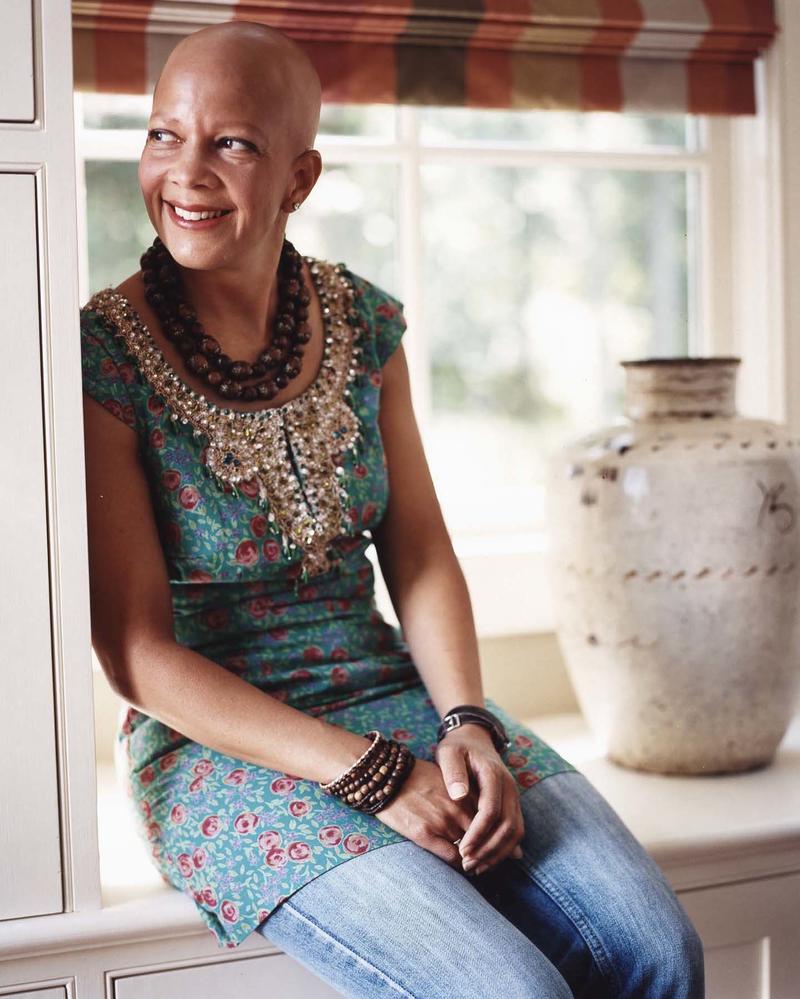 Courtesy of Sheila Bridges
Sheila Bridges, a well-known New York designer who serves on BADG's advisory board, tells BOH, "It's extremely important to me that we figure out a way to create economic opportunities for black interior designers and artists, because I feel like we've been shut out of the conversation far too long. By having a collective, there's strength in numbers, and it's a way for us to support one another in ways that we have not always been supported in the industry."
BADG's membership directory, available on the organization's website, features page after page of vetted artists and designers, highlighting members' diverse backgrounds, geographies and aesthetics. It costs $50 to join; $25 if you're a student. Because there are no barriers to accessing the list, there are no excuses, says Barnett. "I didn't want anyone to be able to say, 'Well, we can't find you. We don't know anyone.'"
BADG founding members Jeanine Hays and Bryan Mason, of 11-year-old design firm AphroChic, are featured on the first page of the directory. Since it was founded, AphroChic has launched six product collections inspired by cultures of the African Diaspora. Its latest, titled New Heirlooms, is grounded in Afrofuturism—and directly addresses the inheritance gap between black and white Americans: "As we develop these product ideas, how do we look toward a black future where people will have homes, children, people who they'll pass these pieces down to?" asks Mason.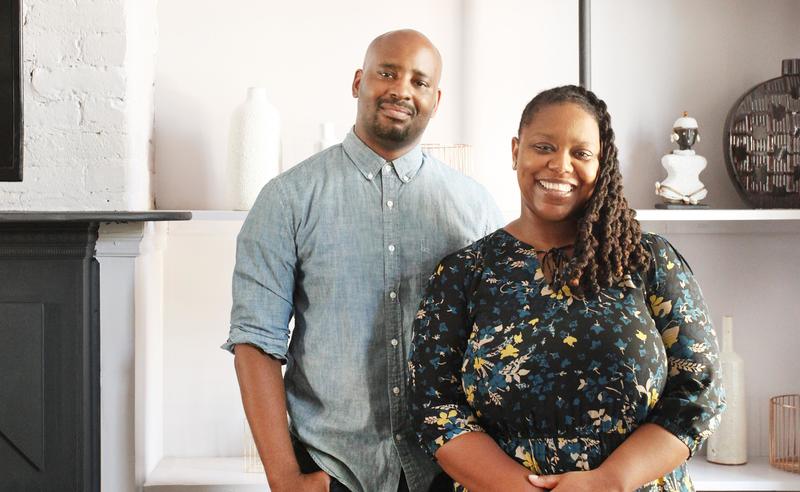 The couple is encouraged by the formation of the Guild: "Any organizations that are dedicated to increasing more diverse voices, really increase representation are doing really important work," Hays tells BOH. "Diversity is extremely important, especially when you're talking about design, because diverse thought is necessary for inspiration," adds Mason. "Including more voices at the table only makes our industry stronger."
The Black Interior Designers Network has worked tirelessly to raise the profile of the black design community. The late founder Kimberly Ward created the network to "solve two problems," she told BOH in April 2017. "One, to give exposure to black interior designers by injecting them into the design conversation on all levels. Two, to provide educational opportunities for up-and-coming designers who need business structure and entrepreneurial help."
She began publishing the Top 20 African American Designers list in 2011 in response to the question, "Where are all of the black designers at?" Before she died in 2017, she passed the torch to her Denver–based protégé, Keia McSwain, who is now the organization's president. In addition to creating a supportive community for designers who often don't feel welcome in their respective design communities across the country, the organization focuses on bringing together black designers for business development opportunities, coordinates buying groups, and connects potential clients searching for a designer of color with the network's members.
Racism in the industry is persistent enough that it must still be actively fought. "There's this misconception that because we work in a creative profession, that somehow means it can't be racist. And that's simply not true," says Bridges. "I don't have a solution. There is no roadmap—if there was one, we would have already gotten there."

There's this misconception that because we work in a creative profession, that somehow means it can't be racist. And that's simply not true." —Sheila Bridges
Bridges still regularly observes racial tone-deafness in art and design. There are architects, for instance, who are oblivious to why many are horrified when they are celebrated for their work on plantation houses. And recently, Bridges heard about a well-known textile company exploring the idea of a Black Panther Party–inspired fabric collection. "'Are you f---ing kidding me?' was my first thought when I read someone's post about it on Instagram," says Bridges. "Besides the obvious cultural appropriation, there also seems to be a basic lack of sensitivity and understanding of the chapters in our American history that are still painful to many of us."
Even now, Bridges says that if she is dressed a certain way when she walks into an antique shop, she's likely to be told that the item is "very expensive" when she inquires about a price. People often confuse Bridges, Barnett and designer Danielle Fennoy with one another at trade shows, despite the fact that their only resemblance is that they are black women with short or shaved hair.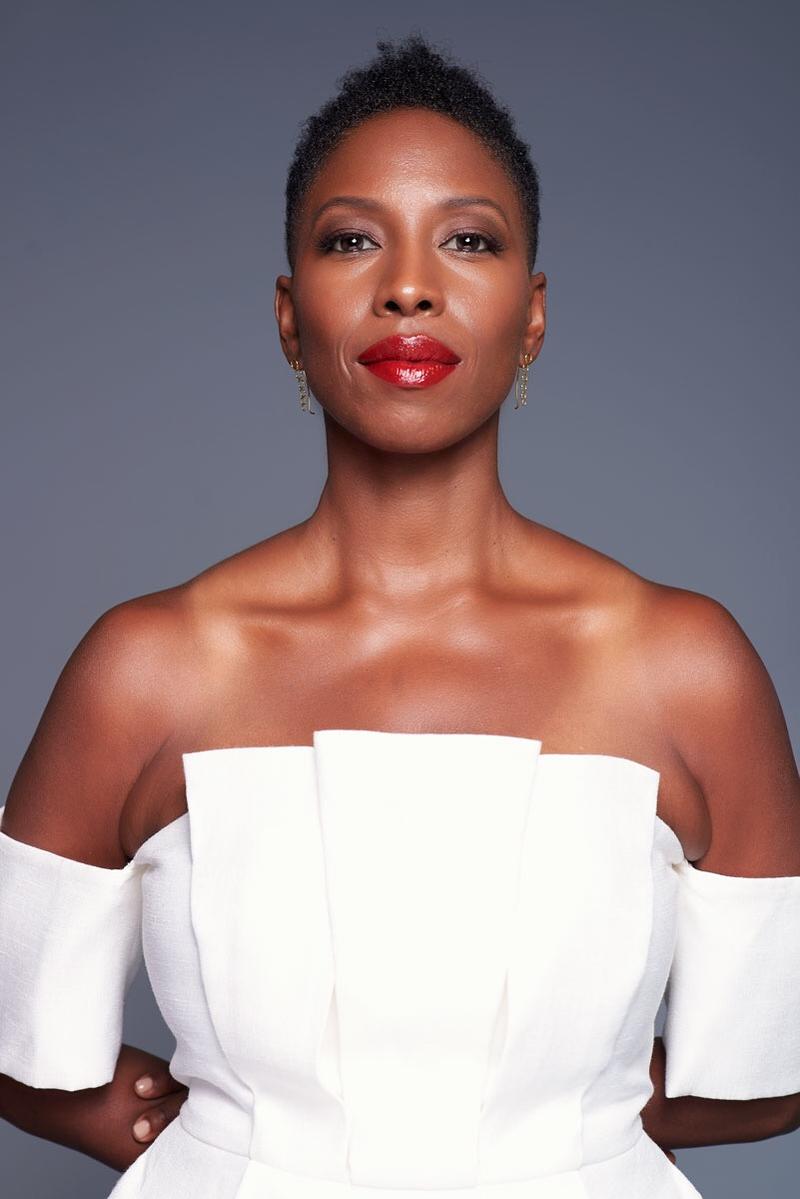 Courtesy of Malene Barnett
And Bridges is far from alone: McSwain once quit her job because of a racist employer. One of her current clients, a black couple who recently purchased a $5 million home, was asked to pay for a $150,000 pool installation in full, up front. (A separate contractor asked McSwain if the couple planned to pay for everything via grants.) And during the seventh-annual BIDN conference in July, a young woman who worked at one of the showrooms reached out to McSwain and said she appreciated the conference and wished she could participate—but also that some of her co-workers in the showroom were snickering, and saying that everyone had better lock their car doors because the black designers were there.
Even those with the best intentions must continuously strive to hold themselves accountable. "Just because you voted for Obama, or have a Black Lives Matter sign on your lawn, or your son had a playdate with someone who's black, doesn't mean you can't also be part of the problem," says Bridges. "People have distanced themselves; they don't see themselves clearly when it comes to matters of race, because the conversation doesn't make people feel good. But we're made to feel uncomfortable every single day. Nobody tries to accommodate me or is worried about insulting me on a daily basis. [To make a difference,] people need to be willing to have an open dialogue about a problem that has existed for a very, very long time."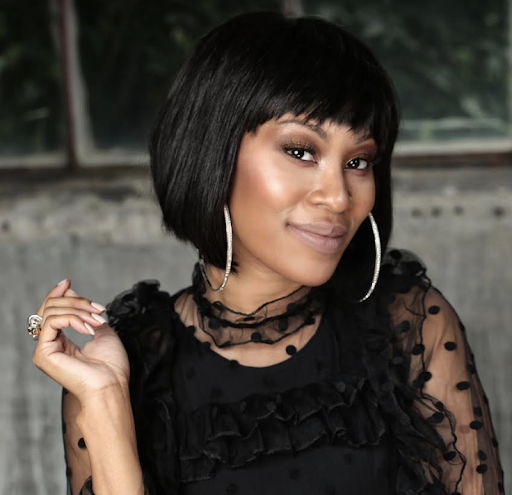 It's meaningful that media have reached out to BADG since it was founded—Turner describes it as "heartwarming," and Bridges notes that it seems as if things are starting to change, albeit slowly. On Thursday, BADG members will have breakfast with Luxe Interiors + Design, an event sponsored by the High Point Market Authority. "We are not interested in any handouts," says Barnett. "We want true, authentic partnerships with people who are really willing to make change."
Journalists have not always been so aware: For years, household-name publications referred to Bridges as the 'black Martha Stewart,' a title she did not ask for or desire. In lauded magazine lists of top designers and architects, you could typically count the people of color on one hand—and "international" is not just Europe, adds Bridges. When people claim not to know any black designers or artists, "Is it up to us always to be the ones to call you and jump up and down, saying, 'Hey I'm over here, look at me?'" asks Turner.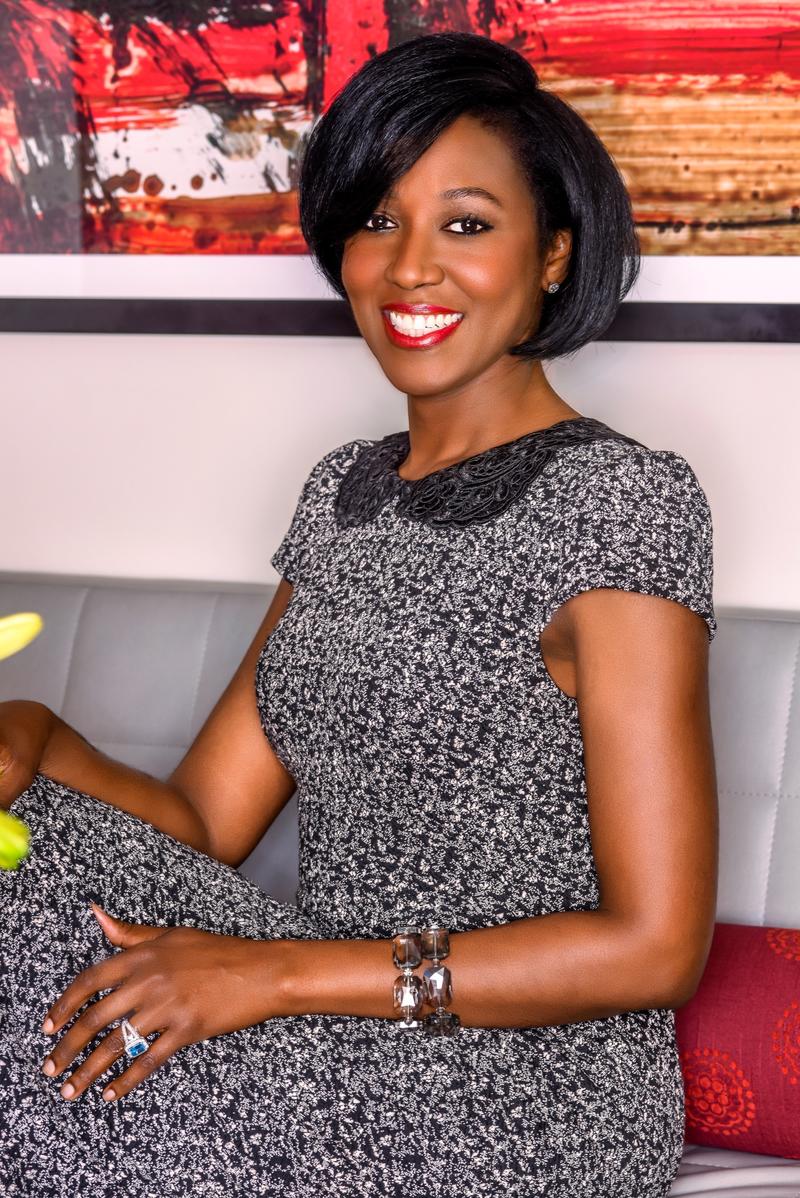 "We deal, and we deal by grinding 10 times harder," says McSwain. "We just do it so you can be proven wrong. Beyoncé said the best revenge is your paper. To us, being able to make money, have happy clients, that's what we're going for." A primary part of BIDN's focus is combining buying power for designers at a wide range of levels, including talented entry-level designers and seasoned designers who produce full projects.
Though not all-encompassing solutions, there are actionable steps and opportunities that exist right now. "It's a wonderful thing to see there is interest," says Turner. "I think as a unified voice, we're all ready to change the status quo." For Bridges, design is at the intersection of everything: "It informs the way we live our lives. I feel everyone follows our lead [as designers]. We're in an incredibly important position to shift the thinking about the way we should do things."
A few concrete ways to contribute to positive progress, according to Barnett: "When it comes to the media: Represent our voices. As far as potential projects, if you're in a position of privilege, share some of that privilege. Why don't you invite someone out of your circle to an event you know your makers are going to be at? If there's a panel, make sure there's a well-rounded selection of designers, so that all our stories can be heard. These are just some ways, but there are many."
For McSwain, strategies for inclusivity are similarly straightforward. "Hire more designers of color. Hire more vendors of color. Get more designers of color to have a say, because the world has become more diverse and we know it."

Hire more designers of color. Hire more vendors of color. Get more designers of color to have a say, because the world has become more diverse and we know it." —Keia McSwain
In a cultural and political climate of deep division and conflict, the stakes are high, and people of color aren't the only ones who stand to benefit from real change. "It would be a shame if we've done all this, and we're still ignored," says Turner. "We want to be included at the table with everybody else—I think the table should represent America."
Next Wednesday, Turner will participate in a New York School of Interior Design panel titled "The Black Interior Designers Network: Breaking the Mold," moderated by McSwain. For the first time, Turner will publicly share her thoughts on diversity and the design industry, though, she hopes that conversations like this expand in scope. "We don't always want to talk about diversity in design," says Turner. "We're kind of tired of having panels talk about diversity in design, because it's almost 2019; it's something we shouldn't be talking about anymore—it should just be done."
Tickets for "The Black Interior Designers Network: Breaking the Mold" at the New York School of Interior Design on Thursday, December 19, are available here.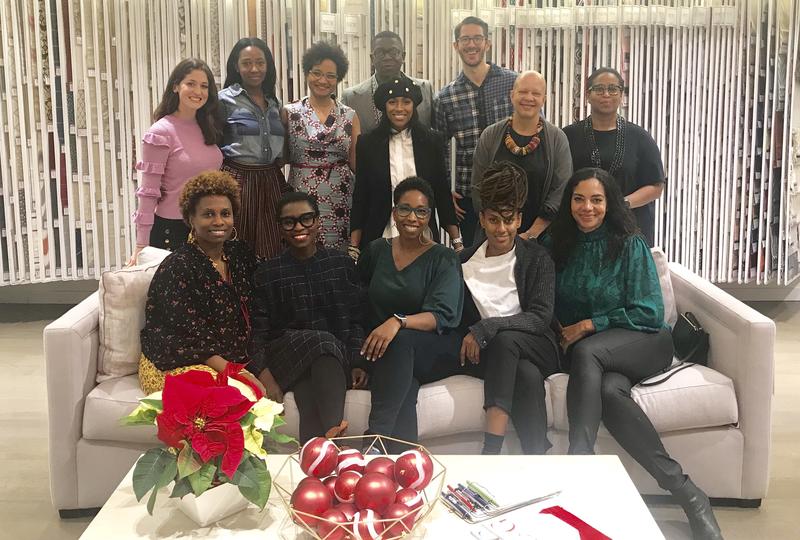 The featured photo on the homepage is an interior by Sheila Bridges.