In our weekly digest, find all of the news you might have missed. Read on for the announcements crossing the BOH news desk this week.
BUSINESS TALK
Walmart will buy Art.com, the world's biggest e-commerce platform for art. Walmart will acquire the whole company, including its U.S.-based operations, trade name, catalog and intellectual property, for an undisclosed price, reported Business Insider. Art.com will continue to operate as a stand-alone site under its new owner.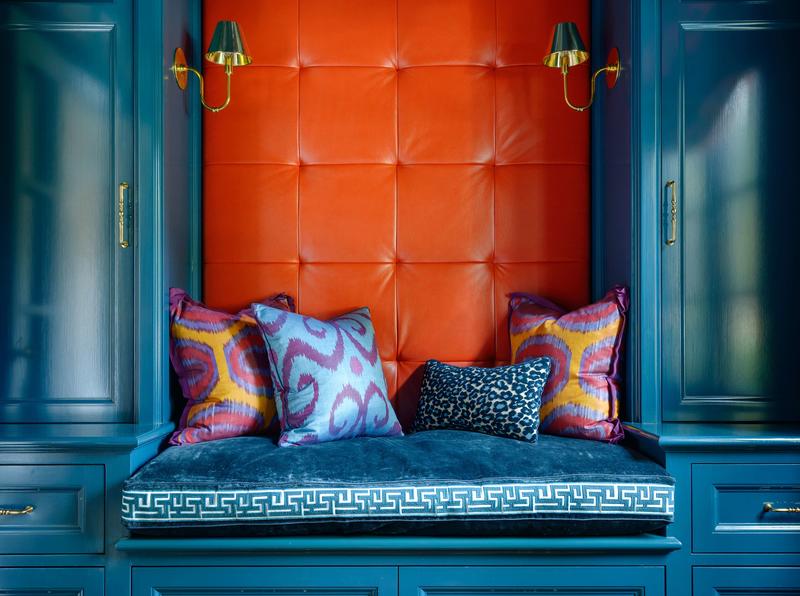 Courtesy of Massucco Warner Miller
In case you haven't heard, Pantone announced Living Coral as its color of the year, which Fast Company declared the death of millennial pink. While that remains to be seen (and this millennial is certainly not on board), we have seen some beautiful coral shades in recent designs, including the "Handsome Nook" in a Washington lake home by Massucco Warner Miller. "Today, homeowners are living in an era of endless inspiration," says Christine Marvin, director of corporate strategy and design at Marvin Windows and Doors. "Rather than specific design styles ruling the day, we're seeing a preference for colors, shapes and textures that make us happy—and Living Coral might just be the 'pop of delight' a space needs to come to life."
CUE THE APPLAUSE …
Chicago architecture, design and project management firm Zimmerman Weintraub Associates is celebrating its 20th anniversary this year. The firm was founded in 1998 by J. Douglas Zimmerman and Lee S. Weintraub. "While the last 20 years are certainly filled with many milestones, it is the next 20 that hold the most promise as we position ourselves to influence and innovate across each market that we serve," says Zimmerman, "while creating a work environment for all our team members to fulfill their professional aspirations."
The Harvard Graduate School of Design announced the six recipients of its Richard Rogers Fellowship for architectural and urban research. Selected from 140 applicants, spring fellows are Esther Choi and John Paul Rysavy, summer fellows are Sarosh Anklesaria and Maria Letizia Garzoli, and fall fellows are Peter Christensen and Michael Waldrep. Along with the three-and-a-half month residency at the Rogers' Wimbledon House in London, each fellow will receive travel expenses to London and a $10,000 cash prize.
Alpharetta, Georgia–based Hansgrohe USA teamed up with Livonia, Michigan–based parent company Masco Corporation on an initiative that allocates $1 million to organizations promoting diversity and inclusion. "Masco Million Differences" benefited two Atlanta-based nonprofits by giving a $25,000 cash grant to LaAmistad, which supports Latinos; and sponsoring The Atlanta Women's Foundation's "Numbers Too Big to Ignore" event, which featured Laura Bush and Jill Biden.
ADAC and Veranda's 2019 Southeast Designers & Architect of the Year awards program is now open for entries. Submissions are due by Friday, March 1, and winners will be recognized during Design ADAC, April 23 to 25.
Two of Elizabeth Ingram's restaurant projects were nominated for the ninth-annual Eater awards. Banshee was nominated for Atlanta's Restaurant of the Year, and Chubby Fish, in South Carolina, won for Charleston's Restaurant of the Year.
OPENINGS AND EVENTS
Luxury bedding brand Boll & Branch is a featured tenant on the wellness floor of Showfields, a new retail experience on New York's Bond Street. The focus of Boll & Branch's stop-in-shop will be to "serve as a PSA to prioritize sleep"—it turns out that about half of New Yorkers get fewer than 6 hours of sleep a night, according to a Siena College study that came out in May.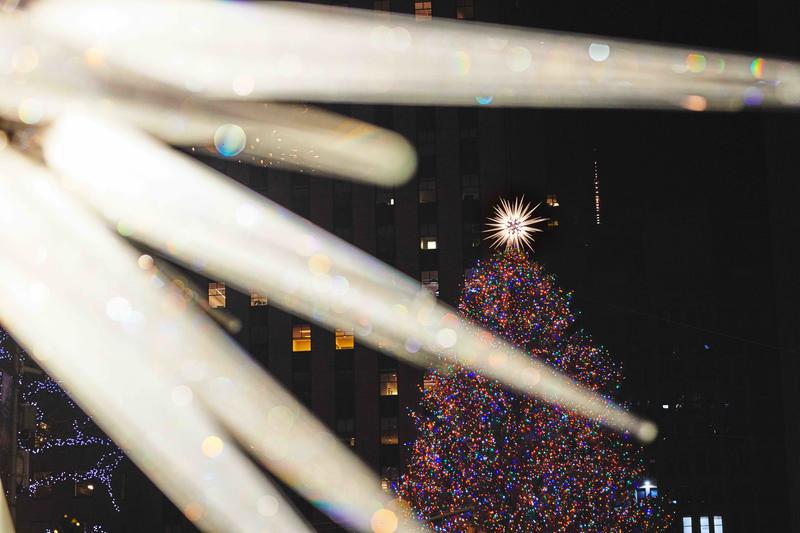 Swarovski collaborated with architect Daniel Libeskind on a new Swarovski Star that debuted last month at the top of the Rockefeller Center Christmas Tree. Also at Rockefeller Center is the Star Boutique, a pop-up that opened at the same time, that will sell Swarovski merchandise and holiday ornaments designed by Libeskind until next February.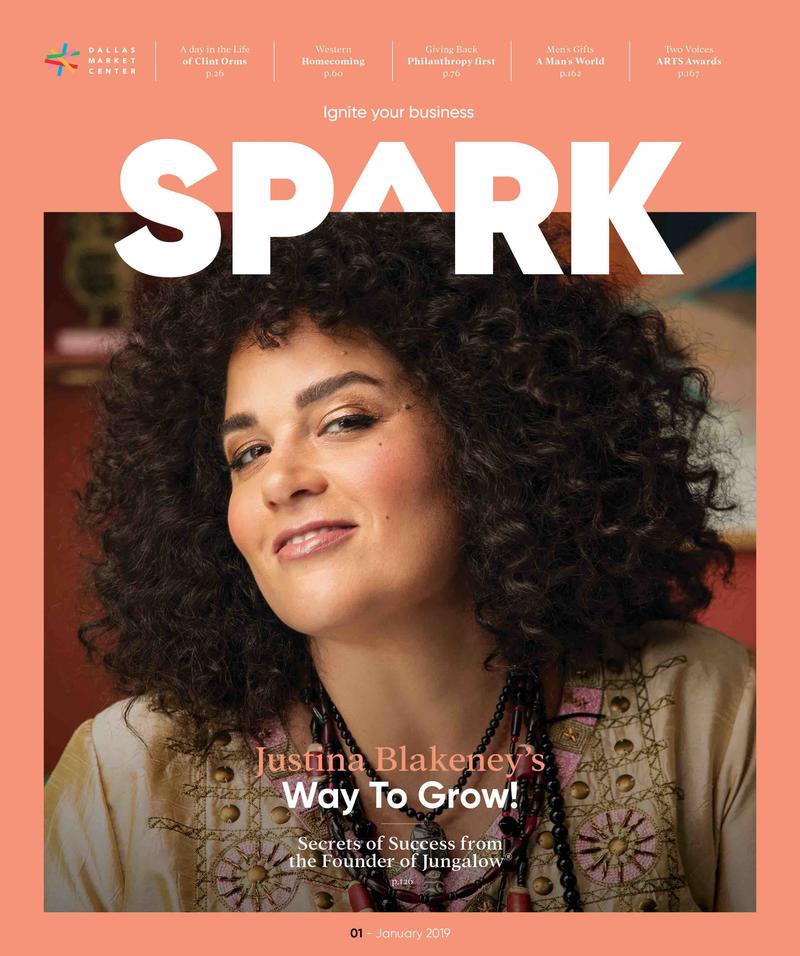 Courtesy of Dallas Market Center
On December 13, the Tiffany's Pond Lily lamp is up for auction at Christie's in New York. At an estimated value of $1.8 million to $2.5 million, this lamp is set to be the priciest Tiffany lamp to be auctioned in two decades. (For context, the Pink Lotus lamp sold at $2.8 million in 1997.)
Bonhams is hosting a Modern Decorative Art + Design auction in New York on Friday, December 14. The auction homes in on rare Italian pieces, including works by Osvaldo Borsani, Carlo Mollino, and Fausto Melotti, among others. Also on the table are more than 150 glass designs from the Cenedese workshop in Murano, Italy, in a collection titled "Fire and Light: A Selection of Highlights from the Cenedese Archive."
Wayfair will open a new 1,164,800-square-foot facility in Savannah, Georgia, reported Furniture Today. The Boston-based company plans to invest about $45 million in the project over the next five years, and ultimately hire for 1,000 new jobs when it opens. The Savannah warehouse joins Wayfair's other Georgia distribution center, about 200 miles away in McDonough, along with facilities throughout the U.S., Canada and Europe.
PRODUCT LAUNCHES AND COLLABORATIONS
Dallas Market Center debuted a new magazine called Spark, which features business advice, trends and features on artists and entrepreneurs. Spark is part of the center's wholesale buying strategy and replaces its previous publication, Source. The debut issue, which features a new logo and Los Angeles–based boho-maximalist designer Justina Blakeney on the cover, will land in the mailboxes of 50,000 businesses this month. "We are offering busy retailers and designers a magazine unique from any other publication to make them think, learn, discover and smile," says creative director Guillermo Tragant. "Our industry is driven by an amazing creative energy and is sustained by a sense of community, which we wanted to reflect in the pages of the magazine."
New paint company Jolie Home will launch its 40-color collection in January, as well as finishing and gilding wax, floor varnish, metal leaf, and a number of brushes. There are 26 colors available now.
New York gallery Friedman Benda revealed a new sculptural furniture collection called KAWSxCampana at Design Miami last week. The line is the result of a collaboration between American artist KAWS and Brazilian designers Fernando and Humberto Campana.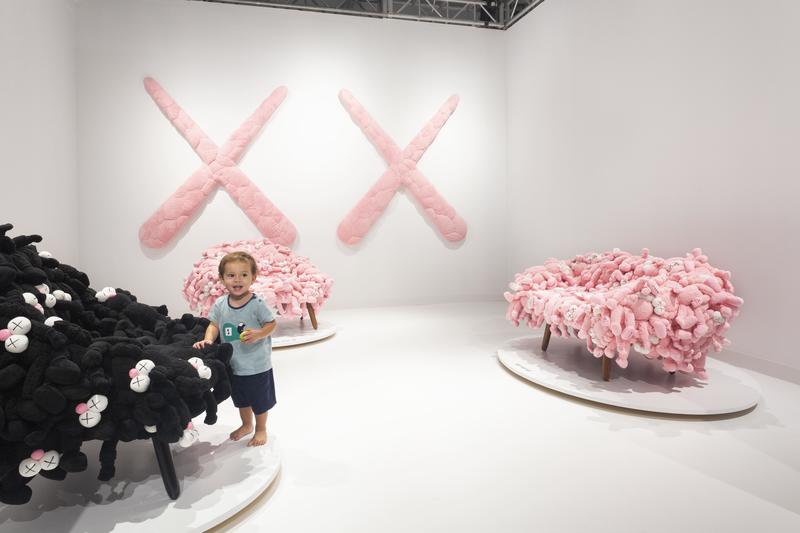 Courtesy of Friedman Benda
RECOMMENDED READING
Eugene Rabkin wrote an op-ed for Business of Fashion on "How Premium Mediocre Conquered Fashion," defining "premium mediocre" as anything for sale that has been infused with an illusion of luxury, but which, in fact, is not a bit luxurious. The designation applies to craft beer, artisanal pizza, $25 "signature" burgers, and premium economy on domestic flights. "The idea is simple—by dressing up something mediocre as premium with a few extra touches, real and imagined, companies play on people's aspirational drive to give them the illusion that they are purchasing into something elevated," argues Rabkin. "The marketing-speak created around the premium mediocre sector uses terms like 'preferred,' 'signature' and 'collection'—best used piled on top of each other to make, say, 'signature collection.' Here, the paradox of providing an air of exclusivity without excluding anyone is key." The reality, dear readers, is that you're likely to spot the same phenomenon in home furnishings—if not yet, then certainly soon.
In "The Return of Bleecker Street," The New York Times analyzed the comeback of the iconic West Village street: "Gone are the big-name luxury labels like Marc Jacobs, Michael Kors and Ralph Lauren," reported the Times. "The last of the bunch, Brunello Cucinelli, closed its doors in October. In their stead are young, digitally native brands, many of them run by women."