The largest digital dealer of wall art and wall decor, Art.com, has an innovative new update. The art vendor—which also has a dedicated trade effort well underway—debuted two new functions that lets its app users view art in real time, and also create gallery walls.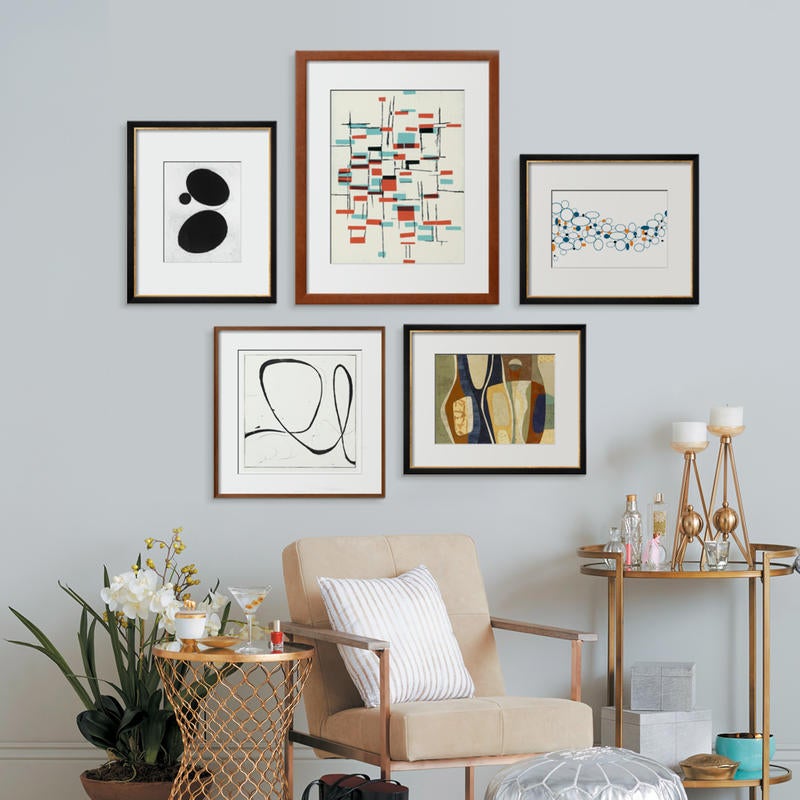 The new tools, as well as the increasing trade focus—which kicked off last fall with WORKSPACEART.com, a new website designed for interiors pros—are part of a new wave of leadership at the 20-year-old e-commerce company.
The company says it is "working to accelerate the consumer transition to e-commerce in the home category, which represents less than 10 percent of current online purchases. These tools were built to assist that acceleration by helping consumers overcome two major barriers they face when shopping for wall art and home decor: determining whether the art will physically and aesthetically fit in their space, and finding a piece that is unique to them."
We take a look at the new tools, and share a download on the art titan's burgeoning trade program.
Virtual Art, in Real Life
The Art.com app's new proprietary ArtView function lets users bring any piece from its 2 million-piece catalog of art on their own walls via their smartphones, with accurate perspective, at scale, and in a number of size and frame options.
Foolproof Gallery Walls
The app's newly debuted Gallery Wall Designer function invites customers to virtually visualize, customize and purchase artwork from Art.com and install gallery walls.
App users can select different design styles, such as midcentury modern or contemporary; choose from a number of gallery layouts; and shuffle through different, complementary pieces to create a wall. The app also allows for saving favorites, viewing recommended artworks, sharing with friends and purchasing the pieces.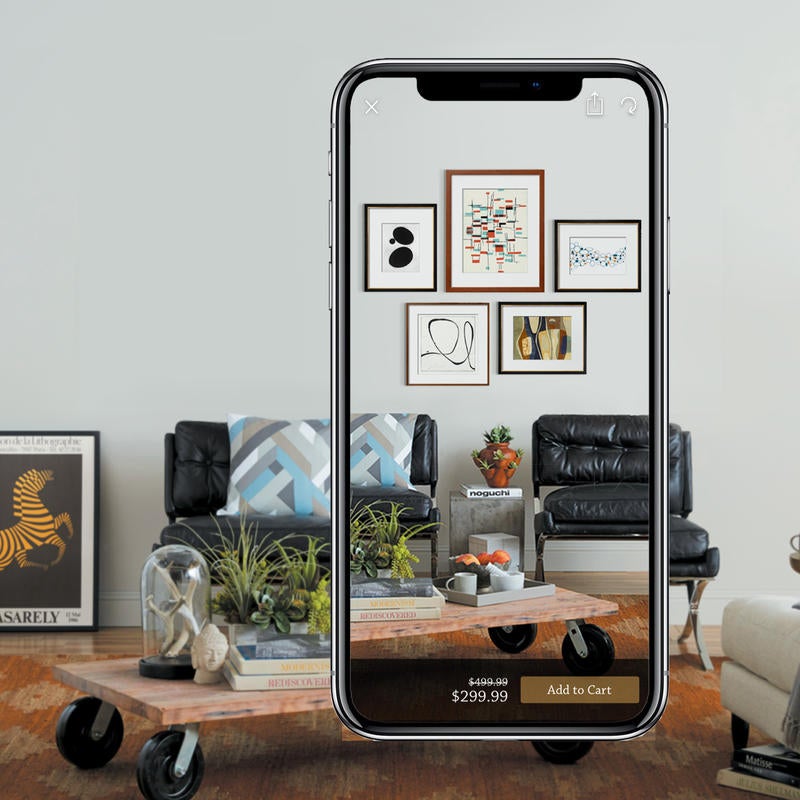 Talking to the Trade
Larissa Pommeraud, newly appointed global general manager at the site, says Art.com's increased focus on trade is due to sheer numbers. "Over the last decade or so, there were a lot of designers just using the retail site ... [Trade business] grew to be about 15 percent of the business. [These are] trade sales off of what is intended to be a consumer retail website."
In response, Art.com launched the trade-only WorkspaceArt.com, targeting members of the trade with pricing (the typical discount is at least 40 percent), an invoice payment option, and consolidated shipping, among other perks. Another major benefit are the designated art consultants, who, with 10 to 20 years of experience, are assigned to designers and "happily curate the art for a designer if they have general specifications, color palette, style, etcetera. We're very happy to propose options, making it easier for the designer who may or may not have expertise in the area of art."
What's behind the increased designer focus is also at the root of the new app developments. "The mission is to make it as easy as possible," says Pommeraud. "That's our mantra overall. We want to use our experience in e-commerce and in the selection of art so that no one needs to go anywhere else. I'm trying to reduce all the barriers I can."