Last September, artist and designer Malene Barnett's Instagram post about a lack of representation for black creatives in the interior design world ignited a difficult and necessary conversation about race in an industry that often chooses to gloss over it. Instead of simply letting the issue stand, Barnett founded the Black Artists + Designers Guild (BADG) in November, a network that she hopes will become "a global platform showcasing the works of black artists and designers of the African diaspora."
Now, BADG is on its way to doing just that: The network has grown from 30 to 77 members, and tonight is hosting a spring preview pop-up of their work at Décor NYC. Barnett sees the show as in line with her overall vision for BADG—less of a grand orchestrated plan, more a series of concrete forward steps. "It's about taking positive actions," she told Business of Home. "People should work with the resources they have. For me, it was Instagram and the network I had built up."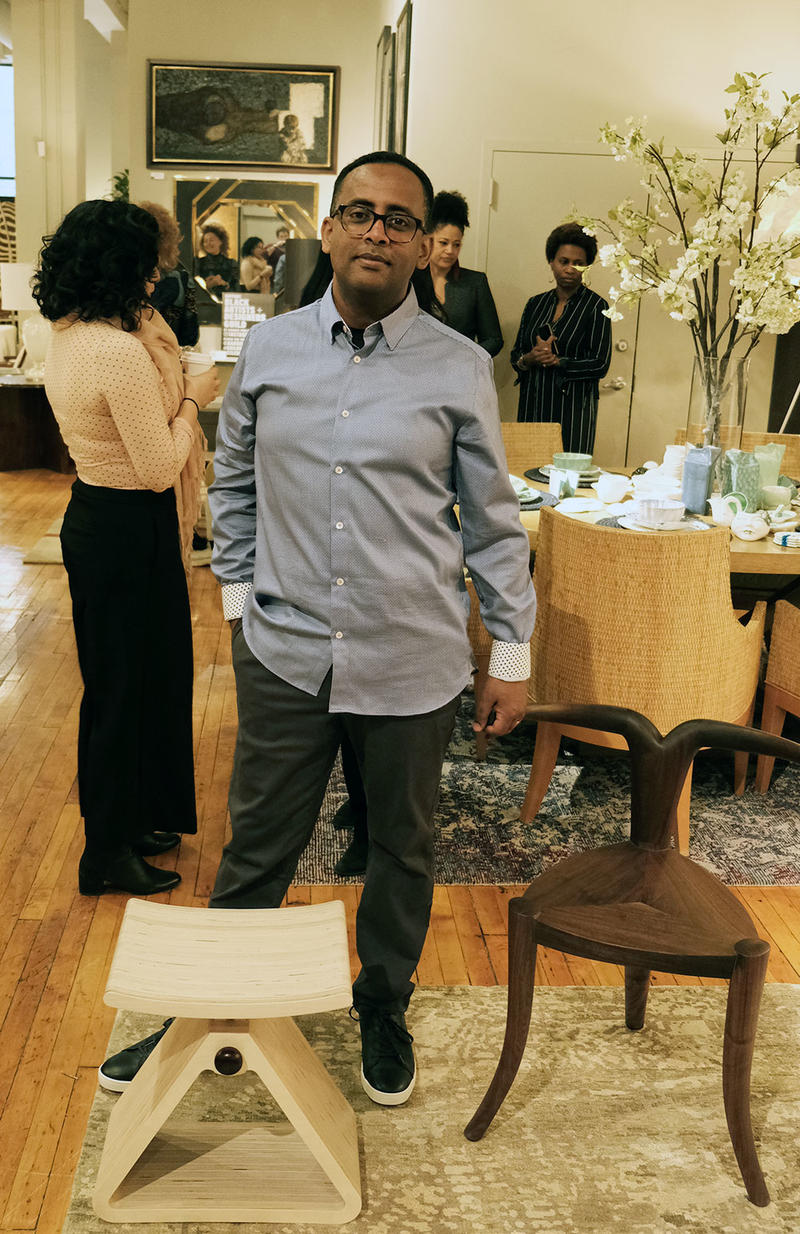 The designers at the preview came to the show from disparate backgrounds, showcasing a range of trades and styles. Jomo Tariku, founder of Jomo Furniture, is displaying a collection of sleek wooden seating inspired by traditional African craft from around the continent—like an adjustable stool manufactured in the shape of a tribal headrest. Tariku, who grew up in Ethiopia, traces his profession back to his father's habit of collecting furniture as he traveled around Africa as a military attaché. "Our house was completely full—it looked like a furniture gallery," he says.
Tariku's own career has come in fits and starts. In the early aughts, he spent eight years developing a collection without ever gaining traction. He eventually gave up, relegating furniture-making to a hobby until 2015, when an editor included his pieces in a book on contemporary African design, igniting new interest in his work. Now he's struggling to keep up with demand.
What changed? "Instagram," Tariku says with a laugh. The social networking app has proved a crucial tool for spreading his designs. It was also how he connected with BADG. "I follow a lot of the other designers here, they follow me. When something comes up, when we're all dealing with similar issues, we talk about it on Instagram."
Jamaican ceramicist Dana Baugh connected with the BADG in a more old-fashioned medium: through an informal network of Caribbean artisans. "The craft community in Jamaica is small and tight-knit. There's not as much of a system as there is here [in the States], and everybody knows everybody." She flew up from Jamaica this weekend to participate in the preview.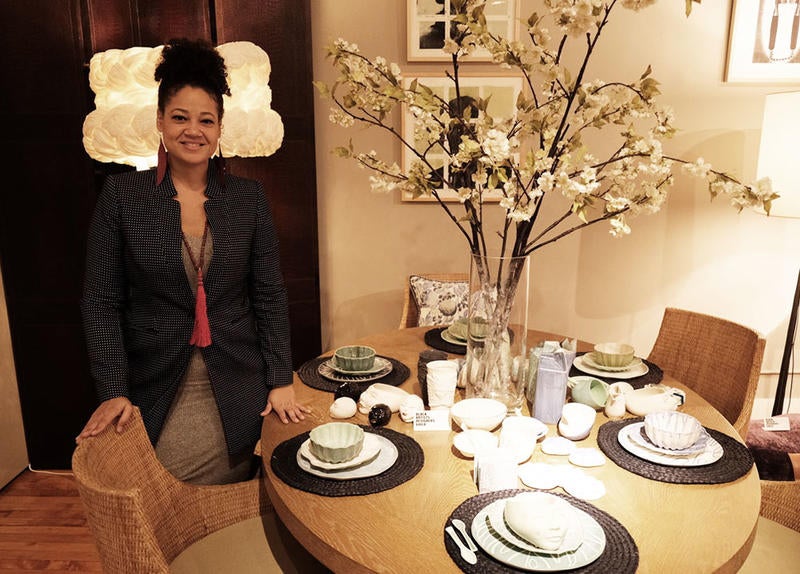 Baugh's work is inspired by her home country—she's eager to present Jamaica from an authentic perspective. "It's not just about coming to Jamaica and being inspired by the beach and the music; I want to show what it's like for people who grow up there." Her palm frond flatware references the island's often-overlooked rainforests, and a collection of porcelain vases riff on Jamaica's ubiquitous milk carton–like "drink boxes."
The preview also included pillows by Keita Turner's textile line Livvy & Neva, furniture and lighting by Marie Burgos, art by Karen Revis, textiles by Nasozi Kakembo and Johanna Howard, wallpaper by Sheila Bridges, photographs by Kelly Marshall and ceramics and carpets by Barnett.
Barnett is hopeful that the preview will serve as a model for future events, and lead to opportunities for both members and the black design community at large. "It's not about putting [BADG designers] in a special category and always displaying together," she says. "It's about being included in the larger conversation, where this work belongs."
Homepage photo: Designer Marie Burgos with her Milo Bean ottoman