O. Henry House turns 30 this year, and to celebrate, it's paying homage to the past while pivoting toward the future. This spring, the Archdale, North Carolina–based upholstery company will release its first collaboration, a selection of the brand's classic pieces redesigned in partnership with Caleb Anderson of Drake/Anderson, Chad James of Chad James Group and Ashley Whittaker of Ashley Whittaker Design.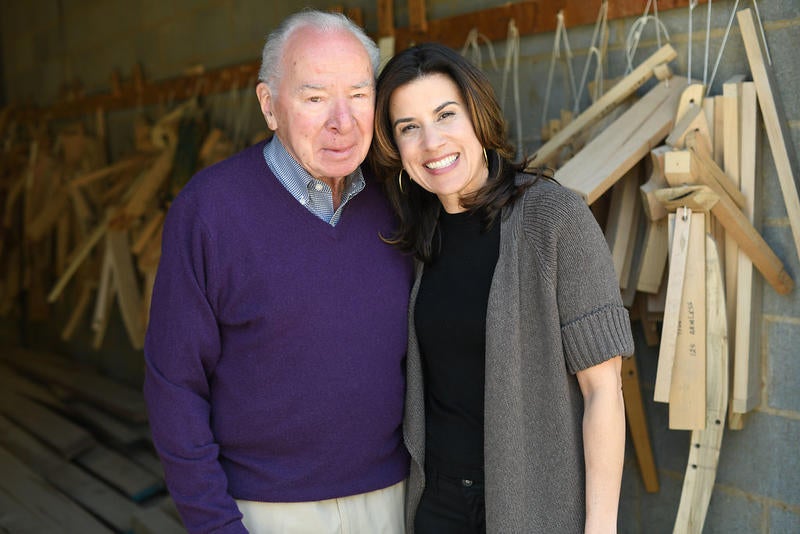 "Almost everyone customizes our standard pieces, but we wanted to commemorate the 30th in a way that made sense as far as who we are and who we interact with," company president Laura Gregory tells Business of Home. "Part of the idea is supposed to celebrate our relationship with designers, but also position us in a more modern way."
A family business founded by Pete and Francis Pulliam in 1988, O. Henry House is now led by the couple's daughter, Gregory, who has been with the company full-time in various positions for half of its existence (and hers; her parents founded it while she was in college). The company is known for its traditional construction—everything is handmade in its headquarters in Archdale, right down to the drawings that clients receive of each product before they're built.
As Gregory's role has expanded over time, she now has a hand in nearly every aspect of the business, particularly production and sales. As the face of O. Henry House, she travels around the country to meet with clients, but still makes time to test out the furniture itself. She reports having conducted "sit tests" on more than 10,000 of the retailer's furnishings, a step she considers a quintessential element of the construction process.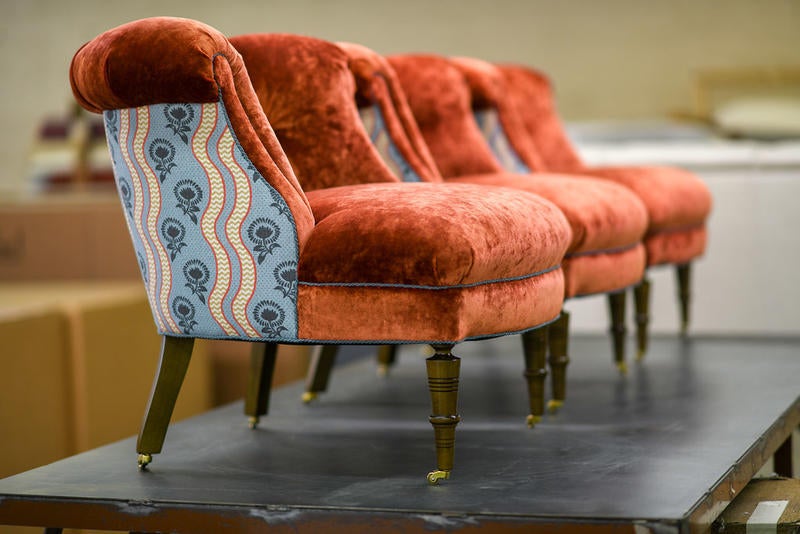 "When you're here every day in the factory, you have to really understand what goes into construction and how it affects everything," says Gregory. "I didn't do that many sales in the beginning; I wanted to get very comfortable with [the production process]. Now, I approve everything before it leaves, and we make the call that the piece is exactly what the designer expected. [We want to] make sure the client is as happy as possible."
While client satisfaction is important, staff happiness is measured just as carefully, and it shows through their commitment to O. Henry House. Employees who work in construction have been with the company a long time. "People don't tend to leave, really," says Gregory. "I think it's the environment we created. We're all on the same page and working to produce the best furniture that we can." The family business mentality seems to be an inspiring, contagious one: O. Henry House employs mothers, daughters and even a married couple who recently branched off to start their own company.
As for the company's founding family, while everyone's roles have shifted over time, they have managed to prioritize what matters: the people they work with. Gregory's mother, Francis, has been retired for more than a decade and spends her time painting, playing bridge and self-publishing a children's book; Gregory's father, Pete remains CEO and chairman of O. Henry House.
"We have a history of being very traditional," says Gregory, who was the driving force behind the 30th anniversary collection. "Part of this [line] is supposed to celebrate our relationship with designers but also position us in a more modern way. It's 2019, times are changing on how people do business, how things are being crafted. But O. Henry House hasn't really changed much of what they've done in 30 years. It's all about finding places where you can update without walking away from the [original] process."